Filament Marketing, LLC, is pleased to announce the promotion of Amanda Veum, Jean Retallick and Kelly Sime.
Amanda Veum will be joining Filament Marketing full-time as a marketing associate after graduating from the University of Wisconsin-Madison this December. She will be graduating with a Bachelor of Science degree in Agricultural Science. Veum joined the company in August 2012 as a part-time marketing and communications coordinator.
Jean Retallick was recently promoted to the position of senior administrative manager. Retallick joined Filament Marketing in October 2010 as the company's executive assistant and office manager. An extensive background in purchasing and administrative management gives Retallick the insight and experience required to help support the marketing executive team and pay close attention to the detailed needs of the clients.
Kelly Sime was recently promoted to the position of marketing executive. Sime joined Filament Marketing in August 2011 as a marketing associate. Sime is a 2011 graduate of the University of Wisconsin-Madison and has roots firmly planted in Stoughton, Wis., where her family runs a 100-cow dairy farm.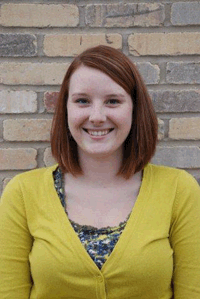 "Amanda, Jean and Kelly epitomize what we look for in our employees and are valued members of the Filament Marketing team," says Ed Peck, president of Filament Marketing. "All three of these employees bring unique skill sets to the table in addition to their tremendous passion for the agricultural industry."
Founded in 2004, Filament Marketing is a strategic marketing and management firm focused on the advancement and success of its clients. Strongly and specifically involved in dairy, livestock and general agricultural industry markets, Filament Marketing works closely with clients seeking innovative marketing ideas and insight. Filament Marketing's expertise is built on continued, hands-on involvement in the agriculture markets it serves and its dedication to strong client relationships.
11.30.2012