More peer-reviewed research shows negative effects of modified-live vaccines on reproductive success
• New study evaluates the effects of vaccine type on reproductive performance when used in A.I. protocols
• Modified-live vaccines resulted in lower pregnancy success rates and greater percentage of abnormal estrous cycles
• Estrogen concentrations and conception rates higher among naïve heifers given inactivated vaccines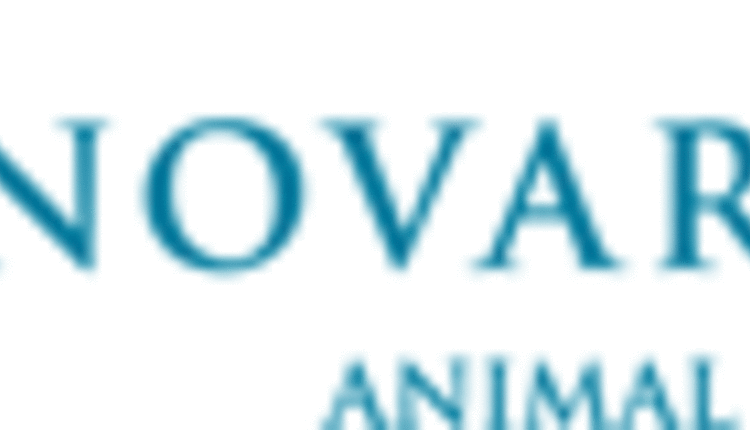 A study published in the January 2013 issue of Theriogenology, the journal of animal reproduction, raises more questions about using modified-live vaccines (MLV) in breeding females and naïve heifers.
The research from South Dakota State University investigated the effects of vaccination type in conjunction with first-induced, timed-artificial insemination (A.I.) protocols. The findings showed synchronized naïve beef heifers vaccinated with a five-way MLV were more likely to have abnormal estrous cycles. This same group of heifers also had significantly lower pregnancy rates than those vaccinated with a well-adjuvanted, inactivated vaccine (INV).
"The vaccination of naïve heifers with an MLV containing infectious bovine rhinotracheitis (IBR) at the start of a fixed-time A.I. protocol had a negative effect on pregnancy success," says Chris Chase, DVM, MS, PhD, professor at South Dakota State University and coauthor of the study.1 "In the end, we had less than 50 percent of animals in the MLV group conceive, so the abnormal cycles were quite high," he says.
Key study findings
The group of heifers receiving an MLV prebreeding experienced a 48 percent pregnancy rate versus 86 percent in the INV test group. In addition, heifers that experienced an abnormal estrous cycle following MLV vaccination had only a 38 percent conception rate. Those results were attributed to the detrimental effects MLVs can have on fertility for subsequent ovulations.
"The bottom line is that the risks are higher with MLVs," Chase said. "Their effect on reproductive loss can be very significant in terms of both abortion and early embryonic death where producers might not see what is going on."
Evaluate the risks
Similar conclusions were drawn from an investigation into the onset of abortions in a University of Wyoming beef herd following administration of MLV vaccines. That study directly implicated MLVs with the 25 percent abortion rate and pregnancy loss, even though the vaccines were administered in full accordance with label directions.2
Product safety labels were revised in 2004,3,4 declaring some modified-live IBR vaccines safe for use during gestation and prebreeding. However, many producers who have experienced abortions and decreased conception rates following the use of MLVs question their safety. The study published in Theriogenology was sponsored by Novartis Animal Health.
"We've known for a long time that MLVs containing IBR virus can cause abortion," said Doug Scholz, DVM, director of veterinary services, Novartis Animal Health. "But this most recent study underscores the risks of decreased conception rates with MLVs."
Scholz suggests producers reduce the risks by replacing MLVs with inactivated vaccines, such as Vira Shield,® that protect against IBR, BVD and other important diseases. Vira Shield poses no risk to gestating fetuses and will not cause IBR abortions because the virus has been inactivated and cannot revert to virulence. It has been proven safe over many years and can be used at any phase of the estrous or gestation cycle, regardless of the animal's vaccination history.
"Choosing Vira Shield for breeding or pregnant animals protects investments in reproductive programs, supports sustained pregnancies and eliminates undue risk to calf crops," Scholz said.
To access the study published in Theriogenology, "The Effects of Vaccination on Serum Hormone Concentrations and Conception Rates in Synchronized Naïve Beef Heifers." go to http://dx.doi.org/10.1016/j.theriogenology.2012.10.005.
All vaccinations of the 59 crossbred heifers in this study were administered at the appropriate time across four test groups. Estrous cycles were synchronized at the time of vaccination and heifers were bred by A.I. All conception rates were then calculated following breeding and pregnancy diagnosis.
To learn more about Vira Shield and cattle health management tips that drive maximum performance, visit www.virashield.com or contact your Novartis Animal Health representative.
Disclaimer
The foregoing release contains forward-looking statements that can be identified by terminology such as "will," or similar expressions, or express or implied discussions regarding potential future revenues from Vira Shield®. You should not place undue reliance on these statements. Such forward-looking statements reflect the current views of management regarding future events, and involve known and unknown risks, uncertainties and other factors that may cause actual results with Vira Shield® to be materially different from any future results, performance or achievements expressed or implied by such statements. There can be no guarantee that Vira Shield® will achieve any particular levels of revenue in the future. In particular, management's expectations regarding Vira Shield® could be affected by, among other things, unexpected regulatory actions or delays or government regulation generally; unexpected clinical trial results, including unexpected new clinical data and unexpected additional analysis of existing clinical data; competition in general; government, industry and general public pricing pressures; unexpected manufacturing issues; the company's ability to obtain or maintain patent or other proprietary intellectual property protection; the impact that the foregoing factors could have on the values attributed to the Novartis Group's assets and liabilities as recorded in the Group's consolidated balance sheet, and other risks and factors referred to in Novartis AG's current Form 20-F on file with the US Securities and Exchange Commission. Should one or more of these risks or uncertainties materialize, or should underlying assumptions prove incorrect, actual results may vary materially from those anticipated, believed, estimated or expected. Novartis is providing the information in this press release as of this date and does not undertake any obligation to update any forward-looking statements contained in this press release as a result of new information, future events or otherwise.
About Novartis Animal Health US, Inc.
Headquartered in Greensboro, NC, Novartis Animal Health US, Inc. researches, develops and commercializes leading animal treatments that meet the needs of pet owners, farmers and veterinarians. Part of the Basel, Switzerland-based Novartis Animal Health global organization, the US business is the largest of the 40 countries where Novartis Animal Health operates. For more information about Novartis Animal Health US, Inc., please consult http://www.ah.novartis.us.
About Novartis
Novartis provides innovative healthcare solutions that address the evolving needs of patients and societies. Headquartered in Basel, Switzerland, Novartis offers a diversified portfolio to best meet these needs: innovative medicines, eye care, cost-saving generic pharmaceuticals, preventive vaccines and diagnostic tools, over-the-counter and animal health products. Novartis is the only global company with leading positions in these areas. In 2012, the Group achieved net sales of USD 56.7 billion, while R&D throughout the Group amounted to approximately USD 9.3 billion (USD 9.1 billion excluding impairment and amortization charges). Novartis Group companies employ approximately 128,000 full-time-equivalent associates and operate in more than 140 countries around the world. For more information, please visit http://www.novartis.com
02.07.2013