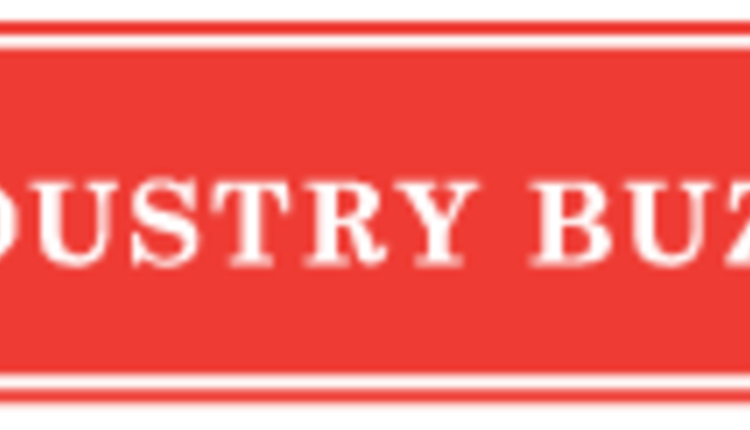 MilkPEP Launches Katie Couric Milk Mustache Ad in Honor of Mother's Day
Award- winning journalist, best-selling author, well known cancer advocate and talk show host Katie Couric finds breakfast to be the perfect time to model healthy habits for daughters Ellie and Carrie. She knows that the girls pay close attention to the choices she makes, so it's important for her to start each day by including milk with breakfast to get nutrients – especially protein – she needs for busy, successful days.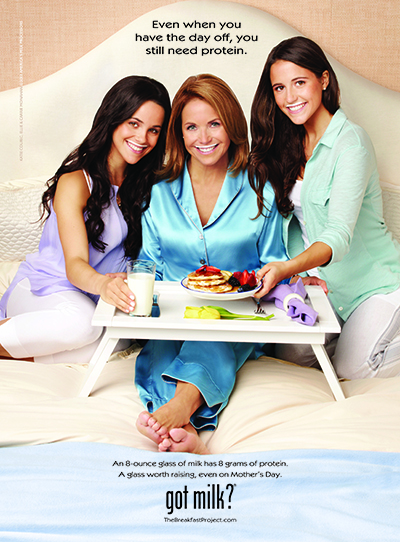 The new Katie Couric "got milk?" ad, unveiled Friday, May 10th on her daytime talk show, "Katie", depicts the host and her daughters sharing breakfast in bed – while sporting the iconic Milk Mustache. The ad, Katie's first foray into the campaign, reads, "Even when you have the day off, you still need protein. An 8 ounce glass of milk has 8 grams of protein. A glass worth raising, even on Mother's Day. got milk?"
Including milk in the morning is a healthy habit that Katie learned from her mom growing up and passed down to both of her daughters. Milk has nutrients needed to make breakfast more complete, including protein to help power through your morning– which is crucial when your morning is as chaotic as Katie's.
"When you're adding milk to your breakfast you're getting all sorts of added benefits. You're getting protein when you put it in your cereal; you're getting calcium when you add it to your coffee or just drinking a glass straight up," said Couric.
Visit TheBreakfastProject.com or www.facebook.com/MilkMustache and follow @MilkMustache on Twitter to see exclusive behind-the-scenes video and photos of Katie Couric, and daughters Ellie and Carrie. Processors can access information and free resources to help drive milk sales at milkpep.org.
About MilkPEP:
The Milk Processor Education Program (MilkPEP), Washington, D.C., is funded by the nation's milk processors, who are committed to increasing fluid milk consumption. The MilkPEP Board runs the National Milk Mustache "got milk?®" Campaign, a multi-faceted campaign designed to educate consumers about the health benefits of milk. For more information, go to MilkPEP.org. The tagline "got milk?®" was created for the California Milk Processor Board by Goodby Silverstein & Partners and is licensed by the national milk processor and dairy producer groups.
Return to Industry Buzz.
5.13.2013