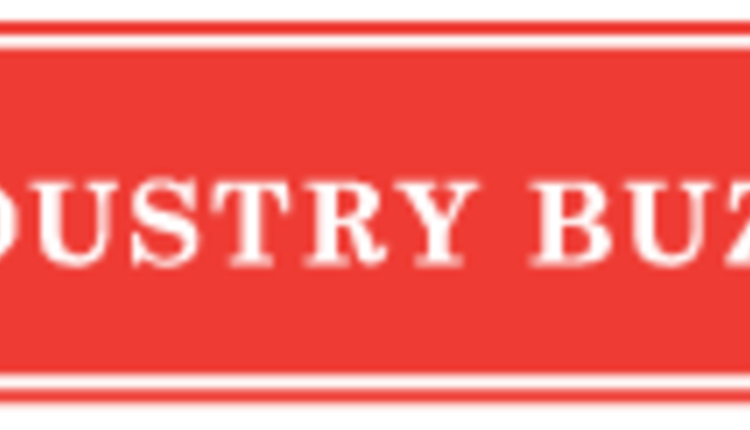 Horizon Organic® Supports Next Generation of Organic Leaders with HOPE Scholarships
Four college students each awarded $2,500 to pursue organic agriculture
Horizon Organic
® today announced the four recipients of the 2013 Horizon Organic Producer Education (HOPE) Scholarships that help encourage young people to enter the field of organic agriculture. The students, each of whom will receive $2,500, are children or grandchildren of Horizon's more than 600 family farmers.

Horizon is the first national organic dairy brand to offer a scholarship program designed to build the next generation of organic leaders. The scholarship program began in 2007.

American consumers are seeking out organic foods at an unprecedented rate, in part because of concerns about pesticide use, the effects of growth hormones, antibiotic resistance, and because they want to avoid genetically engineered foods. "We need more organic farmers, and these young men and women are helping educate their own communities and peers about organic agriculture, and about farming's importance in general. We need these young people at the table as organic agriculture continues to grow. Some are now opening organic dairies of their own as they've graduated from college," said Mike Ferry, Horizon president.

This year's four scholarship recipients are:


Callie Brodt (Ferndale, Calif.), age 19, is the granddaughter of Horizon farmer Jim Walker of the Walker Dairy in Ferndale, Calif. Callie attends Chico State University, where she is majoring in Agriculture Business. "Growing up on an organic dairy and working throughout the dairy industry has given me many opportunities," Callie said. "I really think the organic dairy industry is promising for our future because of the natural practices it offers and the benefits to our land, animals and consumers." HOPE Scholarship committee member Robyn O'Brien, author of The Unhealthy Truth, stated that Callie has "extraordinary clarity of purpose and commitment for someone so young." This is Callie's second HOPE Scholarship.


Mieke DeJong (Bonanza, Ore.), age 21, is the daughter of Horizon farmers Arie and Jenneke DeJong, who run the Windy Ridge farm in Bonanza, Ore. This is Mieke's third HOPE Scholarship, and she plans to graduate in spring 2014 from Oregon State University with a degree in Agricultural Business. Mieke says helping out on her family's organic farm has been rewarding. "As I grew older, I gained a new perspective on what organic truly meant and have grown to love what it represents and how animals and farms should be treated," Mieke said. "Knowing that organic foods are produced with care and love from families like ours, I am more than willing to support organic foods and encourage others to do so as well." HOPE Scholarship committee member Glenda Yoder of Farm Aid said, "Mieke demonstrates a great awareness of the benefits and qualities of organic agriculture. She has qualities that could make her a business leader."


Damen Jeg (Chehalis, Wash.), age 19, is the son of Horizon farmer Heinz Jeg of Jeg and Sons Dairy in Chehalis, Wash. Damen, who is a first-time recipient of the HOPE Scholarship, plans to attend Washington State University to pursue a degree in Animal Science. "Living and working on an organic dairy farm has been a unique and advantageous opportunity," Damen said. "The organic option provides a niche market for those who want to consume and utilize a more wholesome and pure product in their lives." Beyond family farming, he said organic agriculture also offers career opportunities in various fields, including agronomy, business, animal science and food science. HOPE Scholarship committee member Dr. Alan Greene commented that Damen is "an accomplished and well-rounded young man who will represent organic well. The skills he's learned will help him be a creative and problem-solving organic farmer."
Sierra Knight (Lisbon, N.Y.), age 19, is the daughter of Horizon farmer Bradley Knight of Knight's Meadow View Farm in Lisbon, N.Y. Sierra, now a two-time recipient of the HOPE Scholarship, is attending The State University of New York (SUNY) at Potsdam, where she is majoring in pre-veterinary with a minor in biology. She would like to become a veterinarian. "Healthcare for an organic farm is especially difficult to find because of the specific list of medications and procedures that a farmer is allowed to use," Sierra said. "The availability of a veterinarian who understands organic is also very important in the farmer's goal in running and maintaining a productive farm." HOPE Scholarship committee member Steve Gilman said Sierra "is an incredible student and her pre-vet track is immensely important for organic agriculture."


The 2013 HOPE Scholarship recipients were chosen by a committee of organic industry leaders, including: Tracy Favre, National Organic Standards Board member and former chief operating officer, Holistic Management International (HMI); Steve Gilman, policy coordinator, Northeast Organic Farming Association (NOFA) Interstate Council; Alan Greene, MD, founder of DrGreene.com; Faye Jones, executive director, Midwest Organic and Sustainable Education Service (MOSES); Robyn O'Brien, author of The Unhealthy Truth and founder of AllergyKids; Bob Scowcroft, a long-standing organic advocate who has served in various leadership positions for 35 years; and Glenda Yoder, associate director, Farm Aid.

About Horizon Organic
Horizon believes the choice for a healthy family and a healthy planet should be an easy one. Horizon offers a delicious variety of certified organic dairy products to satisfy a broad range of consumer needs. Horizon works with over 600 active and transitioning family farmers across the U.S. Founded in 1991, Horizon remains committed to providing great-tasting dairy products that make it easy for moms to provide nutritious options for her kids. For more information about Horizon's organic dairy products, visit www.horizondairy.com.



Return to Industry Buzz.



7.17.2013