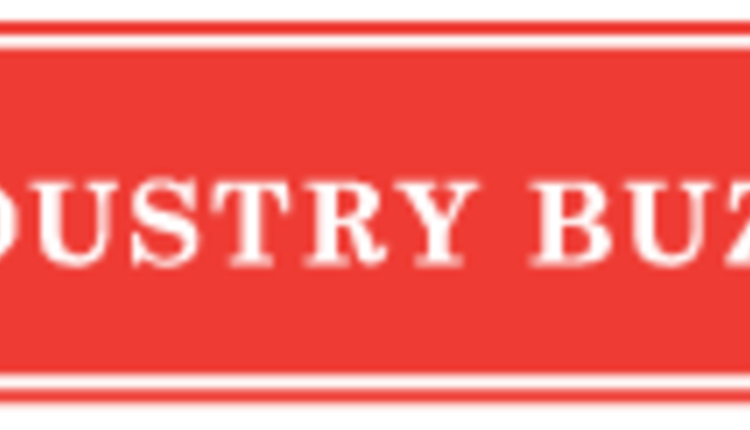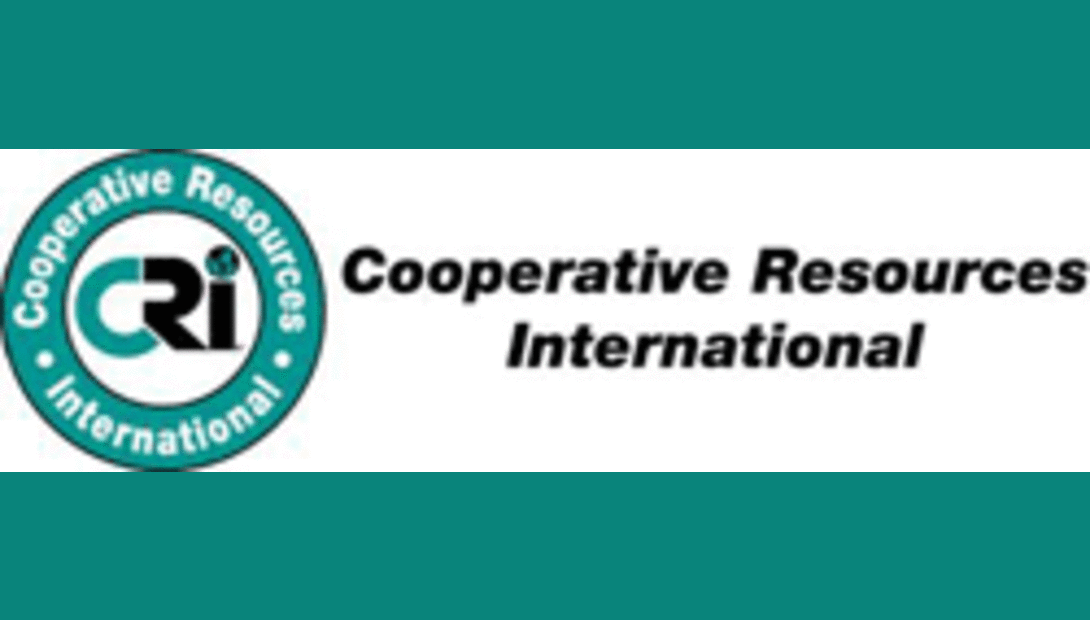 The drought and heat of last summer taught Wisconsin dairy producers many important lessons. Among them were how to minimize cow stress and maximize cow comfort in extreme weather. Most producers modified rations and feeding schedules. Ventilation, sun screens and misters were put to the test. But how do herd managers know if their efforts were successful? AgSource products and DHI test day information provide a means to monitor production, udder health, and fresh cow management challenges during the summer heat, but only if test day intervals remain constant.
Although the summer heat has an immediate impact on production and udder health, the effect on reproduction does not show its full impact until nine months later. Analysis of AgSource DHI data demonstrates the importance of continuing to take milk samples and test cows on a regular basis during the summer months. The following graphs and data illustrate measurements from AgSource herds. Keep reading for more reasons to resist the urge to defer testing when temperatures climb.
Overall Production and Udder Health
Analysis of AgSource data (Figure 1) shows that average management level milk decreased from 82 lbs. in June to 78 lbs. in July with a slight rebound to 79 lbs. in August of 2012. Somatic Cell Count levels increased from 248,000 in June to 274,000 in July and 276,000 in August. Impacts on milk production were similar across all herd sizes, however SCC levels showed differences based on herd size. Herds with less the 100 cows saw an increase of 40,000 SCC, while herds with >1,000 cows showed an increase of 21,000 SCC. Increases in new Infection rates followed a similar pattern as overall SCC increases. Smaller herds increased from 11% to 15% while larger herds increased from 10% to 11%.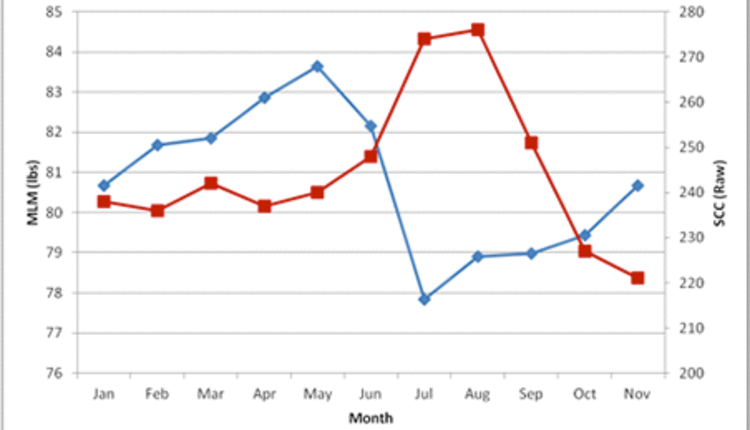 Impact on Fresh Cow Production and Udder Health
Cows that freshened between April and September 2012 showed decreased peak milk yields by as much as 5 lbs., compared to cows freshening in January and February. In addition to lower peak milk yields, cows that freshened in July, August and September had higher first test day SCC scores (286,000, 336,000 and 278,000 respectively), compared to cows freshening in May (255,000). Fresh cow new infections were up during the summer months, however increases were higher in smaller herds compared to large herds. Herds with less than 100 cows showed a fresh cow new infection rate of 16% in January which increased to 22% in July, while herds with greater than 1,000 cows increased from 11% to 14% respectively. Figure 2 shows the average milk production by lactation at 45 days after calving by month of calving and lactation. Figure 2 shows a significant decline in milk production at the same stage of lactation, depending on the month of calving.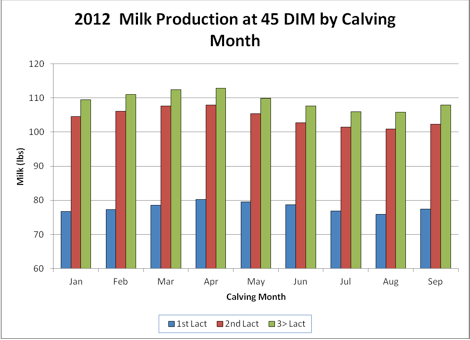 Impact on reproduction
Because not all herds report breeding and pregnancy information, analysis was done on the number of cows that freshened from January through April 2013 and these numbers were then compared for the same herds against the prior year. Herds that did not participate in DHI during the full 16-month period and those with herd size deviating by more than 10% from the prior year were excluded. Although this is not an exact measure, due to herd size changes, it does provide some direction as to what herds are experiencing as far as calving patterns. Cows that calved in January would have been bred in April 2012, while cows calving in April 2013, would have been bred in July of 2012.

The above table shows that the number of herds with a negative change in number of cows calving grew compared to herds seeing a positive change. Cows bred in July and calving in April showed the greatest impact of the summer heat with the majority of herds seeing a decrease in number of calvings. Although multiple factors can contribute to this trend, reproductive performance during the hot summer months would have been a big factor.
Using AgSource services and products during the summer months
AgSource reports address the areas of herd management most impacted by summer heat: production, udder health and reproduction. Each of them monitors the effects of summer heat and the success of any changes made to improve cow comfort. The Fresh Cow Summary and Fresh Cow List provide information on cows freshened by month. This information will assist in evaluating fresh cow infection rates, dry cow cures, risk for ketosis and transition cow management. The Udder Health Summary provides detailed information about new infections and chronic infection rates. The Herd Summary can be used to monitor peak milk, and milk production by stage of lactation and lactation group.
To monitor early pregnancy losses and ensure cows are rebred as soon as possible, AgSource's Milk Pregnancy Test can be used as a confirmatory test to find out which cows lost their pregnancy. Call AgSource today at 608-845-1900 to learn more about which AgSource reports and services can help you manage your herd through the summer heat.
AgSource Cooperative Services provides agricultural and environmental laboratory analysis and management information services to clients located throughout the United States and across the globe. The largest full-service DHI provider in the country, AgSource is a member-owned cooperative and a subsidiary of Cooperative Resources International. Find out more at www.AgSource.com.