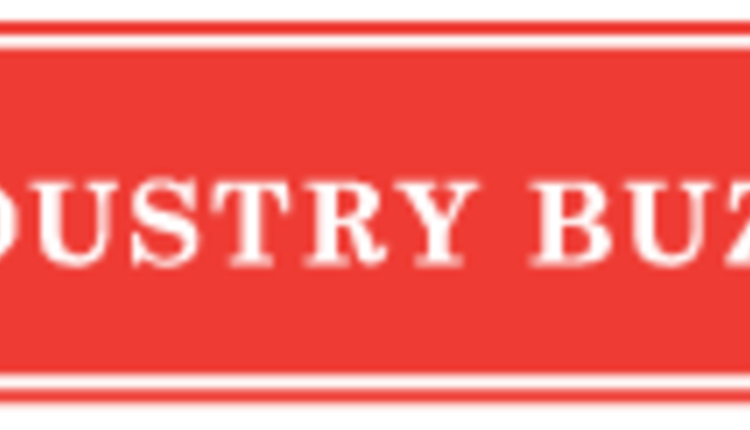 AADS: Red & White Calf Giveaway comes from Dana Erway's Del-Hollow Farm

AADS Red & White Give-away calf: Del-Hollow Golden Jewel-Red
Click to see her pedigree.
At the mention of the name "Jodie" in the Red & White breed, and immediately one thought comes to mind-Excellence! "Fradon Rudolph Jodie-ET EX-2E CAN"is a well-known cow in not only the U.S. and Canada, but sought after worldwide. Jodi with offspring too numerous to mention, is the great granddam of Del-Hollow Golden Jewel – Red born in April of 2012. This heifer is a daughter of a VG-88 dam and a VG-88 granddam. The Jodi family boasts of the tremendous ability to transmit both production and type. It has been said that all Jodie family members that bear the speckled appearance, will carry the traits of the family. Fradon Farms in Canada houses their dairy cattle in two different barns, dedicating one entire barn to the Jodies.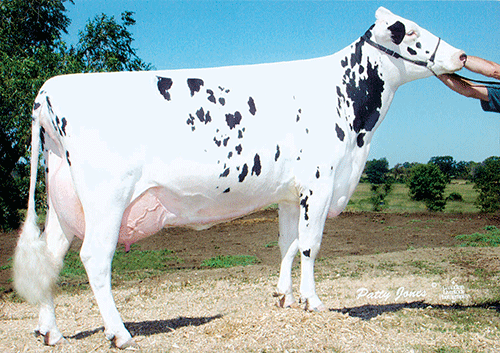 Frandon Rudolph Jodie-ET EX-2E CAN



Before retiring in 2012, Dana Erway began the partnership with Fradon Farms when he dispersed the milking herd. Dana continues his fondness of this family by housing his milking animals at Fradon and in return, he keeps the younger family members for Fradon here in Pennsylvania. Caring for receiptant heifers, calving embryos and nurturing the young calves keeps him busy for six month of the year, and he spends 6 months enjoying retirement in Arizona. Currently there are 50 head on the farm. In 2012, Dana and his wife, Ginger have also sold the family farm market/restaurant and Dana retired from the Blue Seal Dealership. They reside in Coudersport, Pennsylvania.


Dana has been breeding registered cattle for many years and began exhibiting dairy cattle during his FFA years. He has been affiliated with the All-American Dairy Show for the past 10 years, serving as the Red & White representative on the board of directors, various committees and as a fundraiser. He was instrumental in the creation of the Premier National Junior Shows where he continues to work with the junior Red & White exhibitors and has served as ringman for the PNJS Red & White Show and supreme pageant.

A member of the Red & White Dairy Cattle Association, Dana has served 3 terms on the board of directors, as show committee chairperson and as their All-American Award Program Chairperson. In 2010 at the national convention, he was honored with the Gary Mayhew Keystone Award – recognizing grassroots members who have given dedicated support to the Red & White breed and the RWDCA. Dana, even in retirement, continues to serve on the board.

Dana is hopeful that this heifer will be an outstanding foundation for a junior to build from and encourages all juniors to keep their goals high. Many excellent members of the Jodie Family have graced numerous show rings here in the United States as well as in Canada and continue to transmit those tremendous family genetics. He is hopeful that one day this junior will return to exhibit his/her own branch of the Jodie Family at the PNJS.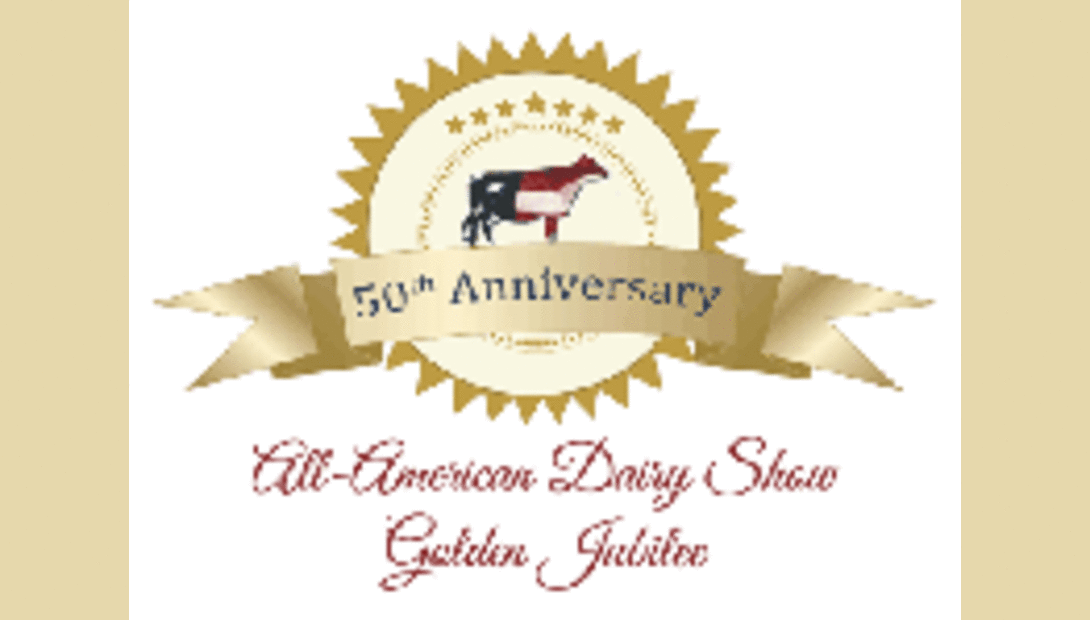 The All-American Dairy Show is proud to host the Premier National Junior Shows from Sept. 7-10 at the PA Farm Show Complex and Expo Center. For additional information, please visit: www.allamerican.state.pa.us or email Patti Hushon, Youth Coordinator for a show brochure: phaads@aol.com

Return to Industry Buzz.



8.21.2013