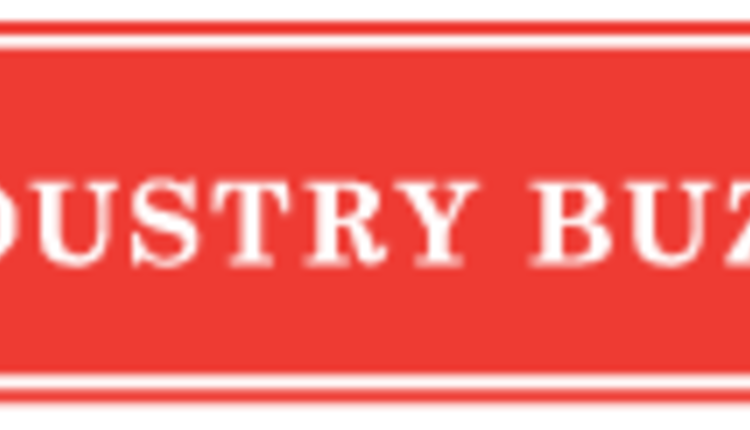 Dairy Situation and Outlook September 19, 2013
By Bob Cropp, Professor Emeritus
University of Wisconsin Cooperative Extension
University of Wisconsin-Madison
Slightly higher average dairy product prices for September will net higher milk prices. On the CME butter averaged $1.4013 per pound for August, was $1.435 the start of September, and as of the 19th it was $1.53. The 40-pound cheddar block price averaged $1.7493 per pound for August, started September at $1.7825, reached $1.84 on the 11th, and as of September 19th it fell to $1.7950. Cheddar barrels averaged $1.7425 per pound for August, started September at $1.77, reached $1.8125 on the 11th, and as of September 19th it fell to $1.7650. In the West dry whey averaged $0.5838 per pound for August and is still trading in the $0.54 to $0.625 per pound range. At these product prices the September Class III price will be near $18.15 compared to $17.91 for August. In the West nonfat dry milk averaged $1.7832 per pound for August and is now trading in the range of $1.80 to $1.82. Higher butter and nonfat dry milk prices will increase the September Class IV price to near $19.50 compared to $19.07 for August.
Both Class III and Class IV milk prices January through August have been higher each month than last year. The Class III price during this period averaged $17.71 this year compared to $16.23 last year. The Class IV price averaged $18.38 this year compared to $14.95 last year. With higher milk prices and lower feed costs margins for dairy producers have also been higher. Higher margins have supported higher milk production. But, for the remainder of the year milk prices will not reach last year's high. Last year the Class III price reached $21.02 for October and $20.83 for November. However, the Class IV price will surpass last year's high of $18.66 in November.
USDA's milk production report for August milk shows production to continue above year ago levels at 2.7% for the 23 states and estimated 2.6 % for the US. This marks the fifth consecutive month of increases. However, milk production last year was slightly below year ago levels August through October so it is likely that milk production will continue above a year ago for the remainder of the year. Milk cow numbers may also be increasing. In recent weeks cow slaughter has fallen below a year ago and averages just 2.6% higher than a year ago year-to-date.
In the West both Arizona and California bounced back from production below a year ago in July by 2.0% and 3.5% respectively to August up by 5.5% and 2.7% respectively. Idaho's production continued lower down 1.1% for July and 0.7% for August. In July New Mexico's production was 1.9% higher but for August 1.2% lower. Texas's production has been well above a year ago with August production up 3.3%. Of the 23 reporting states only two had lower August production than a year ago, both in the West, Idaho and New Mexico.
August milk production continues above a year ago in the Northeast with New York up 4.1%, Pennsylvania up 3.5% and Michigan up 3.9%. The same was true for the Upper Midwest with Iowa up 8.0%, Minnesota up 1.9% and Wisconsin up 1.7%. Even in the Southeast milk production was higher with Florida up 6.9%.
This strong of an increase in milk production is not bullish for milk prices. Yet other factors may still favor some strengthening of milk prices by October. Dairy stocks are improving. Butter stocks are still rather high with July 31st stocks 26.2% higher than a year ago. But, after building January through May stocks have fallen 8.1% over the past two months and the strong selling season during thanksgiving through Christmas lies ahead. Butter could reach $1.55 to $1.60 per pound. July 31st American cheese stocks were 5.0% higher than a year ago but also after building January through May stocks have fallen 1.4% over the past two months. It is similar for total cheese stocks with July 31st stocks 5.0% higher than a year ago and down 1.7% from May. While both cheddar barrel and block prices fell back some in recent CME sessions we could see further strengthening again by October. Both nonfat dry milk stocks and dry whey stocks are higher than a year ago at 60.9% and 38.6% respectively. But, continued strong exports will keep prices from declining for at least the next couple of months. In fact, exports will finish the year at a record high that will offer support to butter, cheese, nonfat dry milk and whey protein prices to year's end. The latest export data for the month of July show exports compared to a year ago up 22% for cheese, 61% for nonfat dry milk, 24% for whey and 167% for butter.
While looking less likely the Class III price could still reach $18.50 by October. Current dairy futures don't reflect this possibility. The October Class III futures decline from the September Class III price of near $18.15 to $17.80, and ends for December at $16.87. Class IV futures is a little better with October futures at $19.86 and December at $19.15. But, milk supplies for cheese production in the Midwest and Northeast during August and September have been rather tight with cheese plants paying as much as $2.50 premium for spot loads of milk and other cheese plants running at a reduced schedule. Domestic cheese sales seem mixed but with favorable exports cheese prices along with dry whey prices could strengthen enough to push the Class III price to the mid-$18s by October before declining but staying above $17 for December.
The cost of feed will be an important factor for milk prices going into next year. As of now if USDA's projections for the corn and soybeans harvest materialize, corn and soybean meal prices ought to considerably lower than last winter. Hay prices will likely still be rather high with the lower carry over from last year and drought conditions during August and September in some states like Wisconsin that reduced tonnage. With lower feed prices we can expect milk production at levels that will lower milk prices going into next year. Further with some expected recovery in milk production by next year in the two leading exporters, New Zealand and EU countries we can expect some decline in US exports next year. Lower feed costs and lower exports spell lower milk prices next year. But, milk prices respond to rather small changes in in either the supply side or demand side of the market. So much uncertainty still exists as to where milk prices will end up. Current dairy futures have Class III prices below $17 for most of next year. Class IV futures are $18.25 for January and then decline to $17 by June and in the $16s for the rest of the year in anticipation that by next year New Zealand's milk production recovery will increase their exports of skim milk powder lowering U.S. exports.
Return to Industry Buzz.
9.20.2013