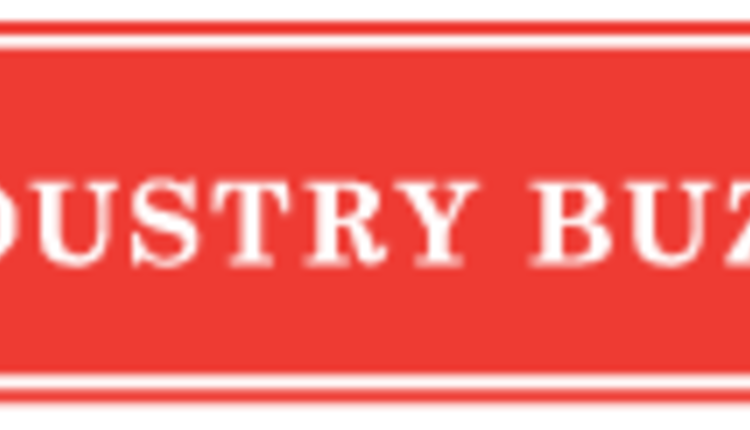 Wisconsin FFA shines at 86th National FFA Convention
Winners recognized in Louisville
Wisconsin FFA was well represented and recognized at the 86th National FFA Convention held Oct. 30-Nov. 2 in Louisville, Ky. The convention returned to Louisville this year, after a seven-year stretch in Indianapolis, Ind. It will be held in Louisville again in 2014 and 2015 and then will return to Indianapolis in 2016 and continue a three-year rotation.
The theme, "Ignite," was a call to action for the 56,000 on-site participants and thousands more who view the convention virtually. The eight general sessions featured messages about what FFA members should "ignite:" leadership, agriculture, potential, dedication, success, commitment, our message and FFA.
Many Wisconsin FFA members showed that determination and a lot of hard work is what it takes to make it to be recognized at the National FFA Convention, an event anticipated all year long.
Please join the Wisconsin FFA Foundation in congratulating the following National FFA Convention winners:
American Star in Agricultural Placement
Trenton Bemis, Lincoln-ACHM FFA Chapter
National Proficiency Award Winners
Agricultural Communications – Aaron Zimmerman – Spencer FFA
Equine Science-Entrepreneurship – Camber Sannes – Amherst FFA
Wisconsin Honorary American Degree Recipients
Kevin Champeau, Ag Instructor/FFA Advisor, Freedom High School
Don Dipprey, Retired Ag Instructor/FFA Advisor, Turtle Lake High School
Jeff Hicken, State FFA Advisor, DPI
Janet Keller, Director of Communications and Public Relations, World Dairy Expo
Pam Jahnke, Farm Broadcaster, Wisconsin Farm Report
Al Ott, State Representative, Wisconsin State Assembly
National FFA Agriscience Fair – Gold Top Ten
Animal Systems
Division 3 - Kendall Bentley and Rachel Vande Voort, Wrightstown FFA - Gold 3rd place
Environmental Services/Natural Resource Systems
Division 2 - Carlie O'Donnell, Big Foot FFA – Gold 4th place
Division 3 - Brianna Beseler and Riley Ruehmann, Cochrane-Fountain City FFA - Gold 3rd place
Division 4 - Brittany Rambatt and Citaly Leon, Big Foot FFA - Gold 2nd place
Food Products and Processing Systems
Division 2 - Katy Vacula, Big Foot FFA - Gold 7th place
Division 3 - Tina Gordon and Sierra Huser, New Auburn FFA - Gold 4th place
Plant Systems
Division 3 - Deanna Wiersgalla and Hayley Duellman, Cochrane-Fountain City FFA - Gold 8th place
Power, Structural and Technical Systems
Division 1 - Whitley Harelstad, New Auburn FFA - Silver
Division 2 - Monica Heath, Big Foot FFA - Gold 6th place
Division 3 - Tony Gordon and Zach Rehder, New Auburn FFA - Gold 2nd place
National FFA Career Development Event – Gold Top Ten
Ag. Mechanics:
Arcadia FFA – Gold 5th place team
Damian Wolfe, Arcadia FFA – Gold 7th place individual
Jake Pronschinske, Arcadia FFA - Gold Individual
Nick Schank, Arcadia FFA - Gold Individual
Mitchell Sendelbach, Arcadia FFA - Gold Individual
Dairy Cattle Evaluation:
Seymour FFA – Gold 8th place team
Cody Moeller, Seymour FFA - Gold 10th place individual
Bethany Marcks, Seymour FFA - Gold Individual
Kayla Moeller, Seymour FFA - Gold Individual
Veterinary Science:
Badger FFA – Gold 8th place team
Taylor Kundert, Badger FFA – Gold 4th place individual
Chandler Carlson, Badger FFA - Gold Individual
Rebecca Kamps, Badger FFA - Gold Individual
National Quiz Bowl
Spencer FFA - 9th place team
Katelyn Zimmerman, Spencer FFA - 16th place individual
National FFA Band, Chorus and Talent
15 National FFA Band Members
5 National FFA Chorus Members
3 National FFA Talent Members
National FFA Alumni Convention Results – Wisconsin Awards
National FFA Alumni Region 3 Representative – Jim Check
Outstanding Achievement Award – Jim Grasee – Denmark FFA Alumni
Outstanding State Newsletter – Region 3 Finalist - Wisconsin FFA Alumni
Oustanding State Website – Overall Winner – Wisconsin FFA Alumni
Outstanding Affiliate:
Bronze – Stoughton FFA Alumni
Region 3 Finalist – Denmark FFA Alumni
States with 100% Life Membership of State FFA Officers – Wisconsin FFA Alumni
Affiliate with Most Members - Denmark FFA Alumni (632 members)
State with Most Members – Wisconsin
Local Program Support Grant Recipients – Gillett FFA, Mishicot FFA
The Wisconsin FFA Foundation, a 501(c)(3) organization, unites individuals, organizations and companies who share a common interest in the advancement of agriculture and community leadership through FFA. You can support today's FFA members by supporting the programs that have been core tenets of the FFA: proficiency awards, career development events, state FFA degrees, sectional leadership workshops, scholarships, chapter awards, agri-science fair, state FFA convention and state officer support. Learn more about the Wisconsin FFA Foundation and sponsorship opportunities by visiting www.wisconsinffafoundation.org
.

Return to Industry Buzz.



11.11.2013