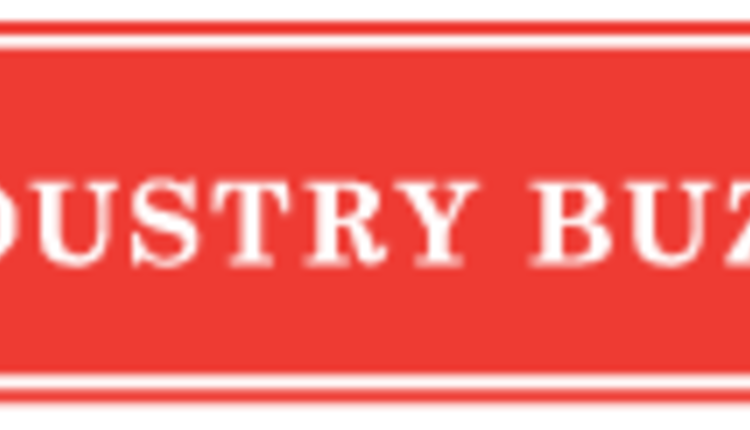 New Generation Genetics Bulls Shine Through Following December Genetic Evaluations
Following the release of the December 2013 genetic evaluations, bulls from New Generation Genetics ranked at or near the top for Milk, Components, Type, Udder Composite, Mobility, Fertility, DPR, Productive Life, NM$, and PPR.
MOVING UP & CONFIRMING GENOMICS:
54BS467 Bo Joy Agenda GOLDWYN *TM improved 240 pounds of milk, rounding out a very balanced proof, with strong results for components, SCS, Productive Life and DPR. His type proof confirms he makes moderate sized cows with very high quality udders. Goldwyn's proof is +86m +22f+.09% +15p +.05% +0.9 DPR +4.0 Productive Life $346 NM$ 104 PPR +0.55 udder composite and superior calving ease at 4.7%. Goldwyn is also available in Preferred Sex Semen
54BS466 Lost Elm BERRETTA ET *TM also improved for milk and especially for components. Like his sire, he excels for Productive Life, SCS and udders. Berretta doubled his daughters and is confirming his genomic predictions. Berretta daughters exhibit strength and great udders. Berretta's improved proof is +535m +30f +.03% +23p +.03% +2.7 Productive Life $323 NM$ +0.7 Type and 140 PPR.
54BS468 Alfa Creek Vigor ST NICK ET *TM graduates to the active list delivering extreme milk and protein with solid health traits. He confirms his genomic predictions now with daughters in the proof and daughters will have superior udder cleft. He is also back with a unique pedigree, making him easy to use on many bloodlines. St Nick's first proof is +1208m +34p +0.7 DPR +1.1 UC +0.8 Mobility and 117 PPR.
RELIABLE & CONSISTENT:
54BS374 Sun-Made VIGOR ET *TM VIGOR is now over 11,000 daughters in milk and continues to be a hall of fame worthy bull. Vigor's proof is PPR 139 NM$ $438 +457m +19p +1.6 DPR +1.19 Udder Composite +0.7 Mobility and a breed leading +6.2 Productive Life.
54BS438 R N R Payoff BROOKINGS added 34 early 2nd crop bulls and maintained his production while retaining his elite type score. His production proof is now +309m +25f +.06% +21p +.05% +3.0 Productive Life, +1.1 DPR 144 PPR and +373 NM$. Brookings is tied at the top of the type list at +1.0 Type +1.0 Mobility and +1.08 Udder Composite. Brookings has been found to have a shorter gestation-similar to that of a Holstein-and the calving ease of 4.1% is superior for this reason and he is now available in Preferred Sex Semen.
IMPORT SPECIALS:
196BS13528 Jolahofs Polo JONGLEUR ET *TM is without question the type leader in Europe. 50% or more of all the entries in the cattle shows are all sired by Jongleur. With over 3,000 daughters his proof is reliable and he is only available for a limited time. His type proof is +1.1 Type +1.63 UDC and +2.3 DPR.
196BS16092 Alders Wagor NELGOR *TM currently is being used for a sire of sons and is a milk and udder composite leader. There is a limited quantity of semen available for import so order before he is gone. Nelgor's proof is +1407m +28f +38p $255 NM$ 156 PPR and +1.21 udder composite.
BROOKINGS & GOLDWYN are joined by 54BS486 Pit-Crew Wonder TANBARK ET *TM, 54BS509 Shiloh Brookings CADENCE ET *TM and 54BS513 Hilltop Acres Ali JACKSON *TM al available in Preferred Sex Semen.
New Generation Genetics has now identified bulls for the A2/A2 Beta Casein trait. AUSTIN is joined by TANBARK, JACKSON, 54BS487 Cozy Nook J TEMTATION ET *TM, 54BS500 Manis Glenn WHISKEY ET *TM and54BS493 Onword VITALIS *TM.
New Generation Genetics offers the most comprehensive Brown Swiss Sires portfolio in the U.S. For further information call 920-568-0554, email dan@brownswiss.com or visit
www.brownswiss.com
.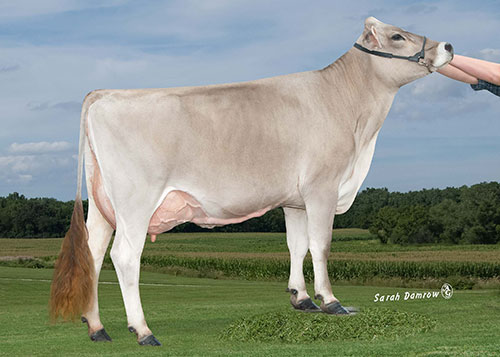 Viking Valley Goldwyn Goldie
Return to Industry Buzz.
12.5.2013