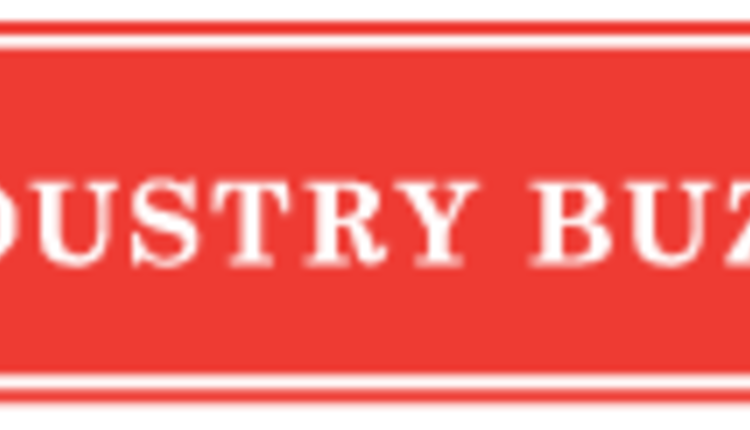 Technology, Family and Profitability, Topics Discussed on the Cove Tour
No amount of torrential rain could keep twenty-one students, who participate in the Center for Dairy Excellence Foundation Dairy Leaders of Tomorrow program, from attending this year's farm tour. Each year, students from all across Pennsylvania are encouraged to attend and observe how dairy producers manage their farms differently yet successfully.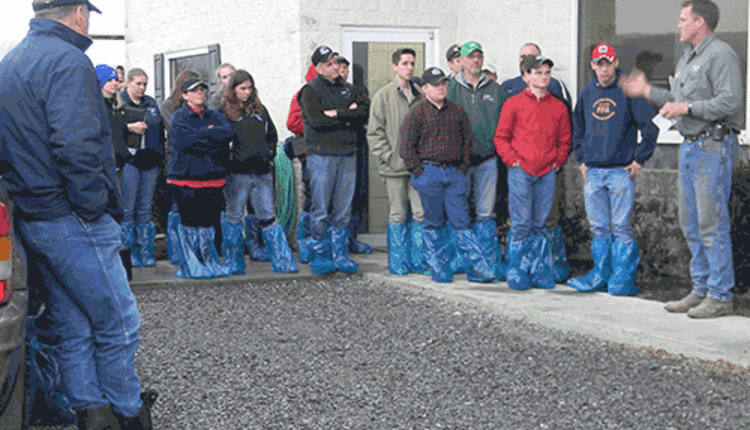 Kulp Family Dairy Farm LLC, featuring Phil Kulp
The two farms featured as part of this year's tour, both from Martinsburg, included Dry Creek Farm, owned by the Smith Family, where they milk 180 cows in a double six parallel parlor and ship milk exclusively to a local fluid milk processor. They also toured the main farm at Kulp's Dairy Farm, owned by Phil and Larry Kulp. There they milk 2,000 cows and run a double 25 parallel parlor 21 hours a day to help maximize efficiency, capitalizing on the investment of the building and its technology.
"We appreciate all the time the families gave the students to help inspire and fuel the next generation who want to be part of Pennsylvania's dairy industry," said Emily Yeiser, dairy initiatives manager with the Center for Dairy Excellence. "These farmers run their businesses very differently. Yet, they shared a common passion for the importance of family and working toward the goal of sustaining profitability to support those involved with the business."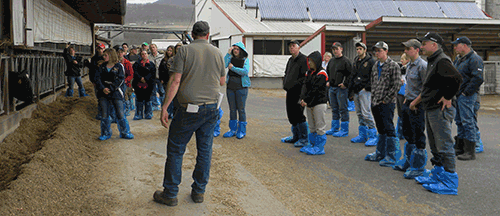 Dry Creek Farm, featuring Doug Smith
The sponsorship of Prince Agri Products Inc., a global animal nutrition company, made it possible for these students to attend the tour free of charge. The tour was also supported by the Center for Dairy Excellence Foundation of Pennsylvania.
The Center for Dairy Excellence Foundation of Pennsylvania was established in 2010
as a charitable 501(c)(3) organization enabling individuals and corporations to make a lasting impact on the future of Pennsylvania's dairy industry and its individual dairy farm families. Priorities for the center foundation include youth development, continuing education, consumer outreach and market development.
The center foundation's "Dairy Leaders of Tomorrow" program was piloted in 2012 to provide dairy management-focused curriculum to high school-aged students. The tour is designed to expose these students and all dairy youth to successful and well-managed dairy farms.
Those interested in contributing to the Center Foundation can do so by visiting
www.centerfordairyexcellence.org and clicking on "Our Foundation" under "About
the CDE." More information about the Center Foundation can also be requested by
calling the Center for Dairy Excellence at 717-346-0849.
Return to Industry Buzz.
4.18.2014