Regreting to announce Mr. Enrique Pablos Pérez passing, at the age of 86 years, last Saturday, February the 27th, 2016.
Mr. Enrique Pablos had a great entrepreneurial spirit, he was a reference in Spain and internationally. During his career, he worked as the General Manager of large companies such as Laboratorios Syva and Nature, and in 1980 he founded what would later become his passion: NOREL S.A., the company that he chaired ever since its inception. NOREL is today a multinational conglomerate of companies present in 4 continents. Thanks to his great creative capacity (what he called imagination), its companies have excelled by offering exclusive products at competitive prices, which have certainly improved the efficiency of the agri-food sector; may the 18 patents filed under his name and the registered trademarks worldwide serve as example.
NOREL's whole family feels shocked for this sad loss.
They want to remember his friendship, his positive attitude, good humor and affection. He was an inspiring person who always offered opportunities for personal and professional growth, that all hopes to have seized in order to continue his legacy and honor his memory with their work and effort.
The ag-industry thanks him, who, above everything else, was always a good man.
And his family for the support they have always given in what is now a big family, NOREL.
Don Enrique will always be in our hearts.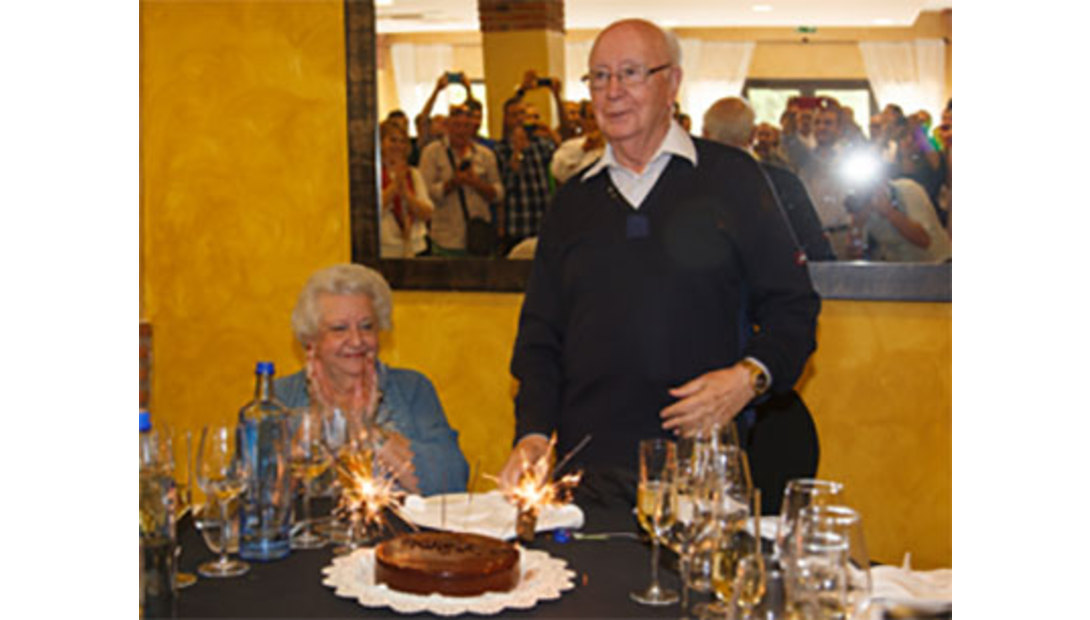 Lamentamos comunicar el reciente fallecimiento de Don Enrique Pablos Pérez, a la edad de 86 años, el pasado sábado 27 de Febrero de 2016.
Don Enrique tenía un gran espíritu emprendedor, referente en España e internacionalmente. Fue Director General de grandes empresas como Laboratorios Syva y Nature, y en 1980 fundó la que a la postre sería su pasión: la empresa Norel S.A., que presidiría desde aquel momento. Norel es a día de hoy un conglomerado de empresas multinacional presente en 4 continentes. Gracias a su gran capacidad creativa (lo que él llamaba imaginación), sus empresas se han destacado por la oferta de productos exclusivos a precios competitivos, que han mejorado sin duda la eficiencia del sector agroalimentario; sirvan como ejemplo las 18 patentes que tiene a su nombre, así como las marcas registradas en todo el mundo.
Toda la familia NOREL se siente conmocionada por tan triste pérdida.
Queremos recordar la amistad que siempre nos brindó, con su buen humor y cariño. Era una persona inspiradora que siempre ofreció oportunidades de crecimiento personal y profesional que esperamos saber aprovechar y poder continuar con su legado, así como honrar su memoria con nuestro trabajo y esfuerzo.
Le damos las gracias a él, que siempre por encima de todo lo demás ha sido un hombre bueno.
A su familia por el apoyo que siempre nos ha brindado en lo que hoy es una gran familia, NOREL.
Don Enrique estará siempre en nuestros corazones.
Return to Industry Buzz.
3.14.2016