The information listed below has been supplied by dairy marketers and other industry organizations. The information provided here has not been edited, verified or endorsed by Hoard's Dairyman.
Michael Dykes, Longtime Government Affairs Strategist, Policy Expert and
Doctor of Veterinary Medicine, to Lead IDFA
Dykes Will Replace Connie Tipton as President and CEO in January 2017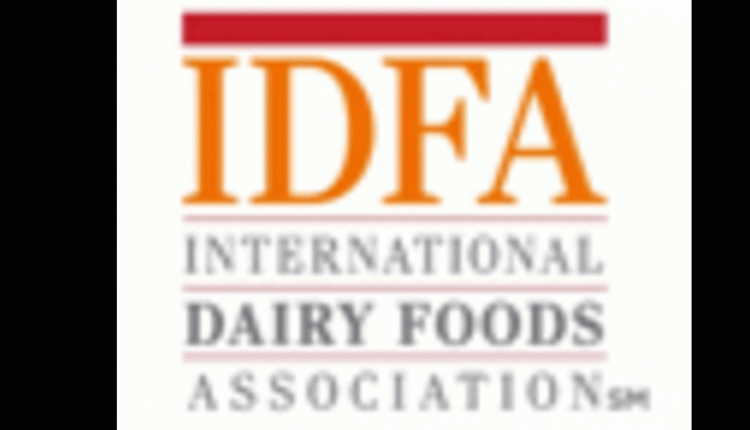 The International Dairy Foods Association has selected Michael D. Dykes, D.V.M., to replace Connie Tipton, president and CEO of IDFA. Dykes, who has spent his professional career leading and executing agricultural government affairs policies and strategies, will work in transition with Tipton beginning in October and will assume the CEO role in January 2017.
"I've known Michael for more than 20 years," said Tipton, who announced in January that she would retire after spending 35 years representing the dairy foods industry in Washington, D.C. "His friendly manner and deep background in the food and agriculture industry will give him a running start for what I know will be a successful tenure with IDFA. I look forward to introducing Michael to our industry and all of my colleagues in the association community."
For the past 19 years, Dykes served as vice president of government affairs for Monsanto, where he was responsible for developing and implementing a portfolio of U.S. government relations strategies and programs that included agricultural biotechnology policy. He led Monsanto's office in Washington, D.C., and served as the company's primary point of contact for elected officials, regulatory authorities, U.S. farm organizations, key industry participants, trade associations, international organizations and embassies. He directed the company's efforts in state and local government affairs, in addition to government affairs in Mexico and Canada.
Dykes grew up on a small dairy and tobacco farm in Kentucky. He earned a Doctor of Veterinary Medicine degree from Auburn University. He also attended the University of Kentucky where he received a Master of Science degree in Agricultural Economics and a Bachelor of Science degree in Animal Science.
"Michael's policy experience combined with his food and animal science background could not be a better fit for IDFA" said Jeff Kaneb, executive vice president of HP Hood LLC and chairman of the transition committee. "He brings energy, enthusiasm and a track record of success to IDFA."
In addition to Kaneb, the members of the transition committee are Ed Mullins, executive vice president and CEO, Prairie Farms Dairy, Inc.; Mike Reidy, senior vice president corporate affairs, Leprino Foods Company and chairman of IDFA; Patricia Stroup, vice president and chief procurement officer, Nestle USA, Inc.; Gregg Tanner, CEO of Dean Foods Company; and Mike Wells, president and CEO of Wells Enterprises, Inc.
Throughout his career, Dykes has successfully navigated the complex challenges of the food industry, with special emphasis on balancing the demands of innovation, time to market, sustainability, social responsibility and safety in a global market. He recognizes the importance of helping to shape public, political and regulatory opinion on a global platform and will guide IDFA's ongoing efforts to develop successful approaches and initiatives for today's competitive markets.
"I have spent my career working to find common ground across varied interests in the face of complex challenges," said Dykes. "As a veterinarian and farmer, I am especially excited for the opportunity to lead such a well-respected dairy organization. I look forward to collaborating with Connie to ensure a seamless transition, and working closely with members and staff to make a difference for the dairy foods industry."
His business and leadership experience is built upon years of continuous learning and developing expertise in a wide range of topics ranging from people leadership, to mergers and acquisitions & intellectual property protection, to domestic and international regulatory stewardship and issues affecting the environment and sustainability.
He is a member of the American Veterinary Medical Association and the National Academy of Practitioners, an interdisciplinary organization of health care practitioners and scholars. He also was a member of the Agricultural Policy Advisory Committee (APAC) during the Clinton and George W. Bush administrations, and he served on the U.S. Department of Agriculture's Advisory Committee on Biotechnology and 21st Century Agriculture.
Dykes lives in Vienna, Virginia with his wife. They have two adult children, a daughter and a son, who are working and building their lives and careers. He enjoys time with his dog, Baxter and also enjoys spending time on the family cattle farm and traveling around the world.
Return to Industry Buzz.
9.09.2016