The information listed below has been supplied by dairy marketers and other industry organizations. The information provided here has not been edited, verified or endorsed by Hoard's Dairyman.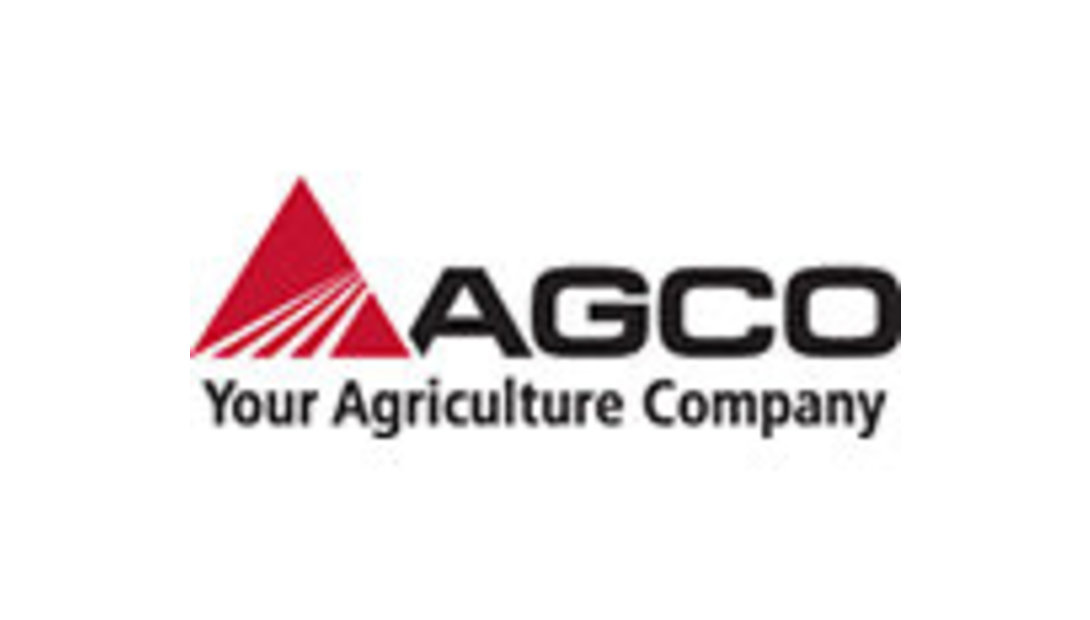 Hesston by Massey Ferguson®, the industry-leading hay equipment brand from AGCO Corporation (NYSE:AGCO), introduced an all-new triple windrow attachment (TWA) for WR9800 self-propelled windrowers during Husker Harvest Days 2016. Designed specifically to enhance forage harvesting efficiency, the TWA allows operators to place freshly cut forage in the windrow configuration best suited to the capacity and capability of the operator's forage harvester or baler. This capability eliminates raking or merging windrows together, reducing trips through the field, lowering fuel and equipment costs and reducing labor needs.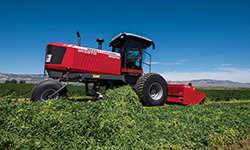 "The new triple windrow attachment is designed to match the preferences and needs of most producers and commercial forage harvesters," says Shaun Allred, tactical marketing manager for hay and forage products at AGCO. "Whether windrowing heavy first-cutting alfalfa, light grass hay or thick, heavy forage crops, the TWA attachment installed on a WR9800 Series windrower will produce uniform and consistent single, double or triple windrows.
"Harvesters who have tested the TWA, really appreciate the consistency of the windrows and how smoothly and steadily crop flows into their chopper or baler," Allred explains. "They also appreciate having the ability to chop three combined, 16-foot windrows in one pass. This keeps the chopper running at full capacity to optimize productivity and their investment in a high-capacity forage harvester."

Even greater precision and efficiency can be achieved when the TWA is used in combination with the Auto-Guide guidance system in WR9800 windrowers. In exacting passes through a field, operators can easily place two windrows side by side to promote faster drying or lay three windrows, one on top of the other, for full-capacity feeding into a chopper. Auto-Guide guidance helps prevent overlap and strips of uncut crop.

Design features enhance performance, ease of use
The TWA is easy to operate and configure to the crop conditions and the needs of the harvester. A new design allows quick, easy operator adjustment of the discharge angle control at the end of the deck, putting the windrow exactly where the operator wants it. A new belt tensioning system features simple, one-bolt adjustment.

The TWA can be raised and lowered independently of the header position, and the draper belt automatically stops moving once the TWA deck reaches the raised position. Finally, belt speed and deck raise and lower are programmable functions in the FNR (forward and reverse) handle of the WR9800 Series which has nine user-configured, programmable control buttons and two standard buttons, putting all machine, header and TWA functions in one location. The deck lock also is controlled from the FNR handle.

Thoughtful location of the 48-inch-wide draper deck under the tractor allows a longer 128-inch deck for better crop placement options and greater ability to accommodate heavy crop.

For more information about Hesston hay equipment, including the new triple windrow attachment for WR9800 Series self-propelled windrowers, or to find a dealer near you, visit masseyferguson.us.

10.3.2016