The information below has been supplied by dairy marketers and other industry organizations. It has not been edited, verified or endorsed by Hoard's Dairyman.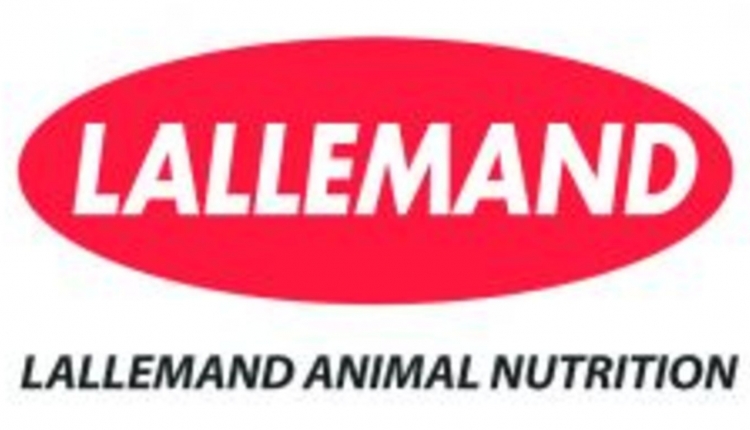 Lallemand Animal Nutrition announces ProTernative® 10 Titan® is now available to Mexican cattle producers (authorization with SAGARPA A-0551-014). ProTernative is a proven active dry yeast (ADY) probiotic that positively activates the immune system of cattle during times of stress.

"ProTernative works in the lower gut to influence the animal's natural immunity through an internal process that only a specific, robust and active live yeast can deliver," explains Bernardo Ramirez, DVM, Country Manager for Mexico, Lallemand Animal Nutrition. "It naturally activates cattle's immune system and decreases the need for treatment with an alternative preventative approach."
Now, Mexican cattle producers can incorporate ProTernative into pelleted feeds. Titan is a patented micro-encapsulation technology that allows for the ADY to undergo the high heat of the pelletization process and remain viable.
"It's important for probiotics to remain viable," Dr. Ramirez says. "Keeping ProTernative alive all the way to the feed bunk helps it initiate an active process of stimulating microflora, enhancing lower gut health and interacting with the immune system."
The activity of ProTernative fuels visible reactions to everyday natural challenges, including:
· Improved cattle feed uptake2
· Lowered morbidity2
· Lowered mortality2
· Improved average daily gain2
· Reduced fever3
· Alleviated stress
In cattle, stress can occur at any age, and ProTernative can be fed during any situation when an animal is exposed to stress, including exposure to heat, abrupt feed changes, transportation or weaning.
Stressed cattle can be fed ProTernative as long, and as often, as producers and their veterinarian deem necessary. Typically, it is fed between 21 and 60 days. In addition, ProTernative can be used in conjunction with in-feed or injectable antibiotic programs. ProTernative is easy to feed and requires no withdrawal period. For low inclusion applications, ProTernative 20 also is approved (authorization with SAGARPA A - 0551 – 011) and is ideal for use in non-pelleted feeds and vitamin-mineral premixes.
"Keeping animals in top condition can mean fewer pulls, lower morbidity and mortality, better feed conversion and higher performance levels," Dr. Ramirez says. "Including ProTernative in rations is an important first step to naturally influencing animal health and performance."

Please find a Spanish version of the release attached.

1 Lallemand Animal Nutrition Internal Research. Evaluation of the effect of probiotics (Bactocell and Levucell) on the intestinal microbial ecology of piglets, Ghent University, 2001.

2 Keyser SA, McMeniman JP, Smith DR, MacDonald JC and Galyean ML. Effects of Saccharomyces cerevisiae subspecies boulardii CNCM I-1079 on feed intake by healthy beef cattle treated with florfenicol and on health and performance of newly received beef heifers. J. Anim Sci 2007(85): 1264-1273.

3 Schmidt T. Immune response of newly received feedlot steers supplemented with Saccharomyces cerevisiae subspecies boulardii CNCM I-1079 during the receiving period (28 d). Presented at: Academy of Veterinary Consultants Summer Meeting; Aug. 6 - 8, 2015; Denver, CO.

Lallemand Animal Nutrition is committed to optimizing animal performance and well-being with specific natural microbial product and service solutions. Using sound science, proven results and knowledge, Lallemand Animal Nutrition develops, manufactures and markets high value yeast and bacteria products ─ including probiotics, silage inoculants and yeast derivatives. Lallemand offers a higher level of expertise, leadership and industry commitment with long-term and profitable solutions to move our partners Forward. Lallemand Animal Nutrition is Specific for your success. For more information, please visit www.lallemandanimalnutrition.com.