The information below has been supplied by dairy marketers and other industry organizations. It has not been edited, verified or endorsed by Hoard's Dairyman.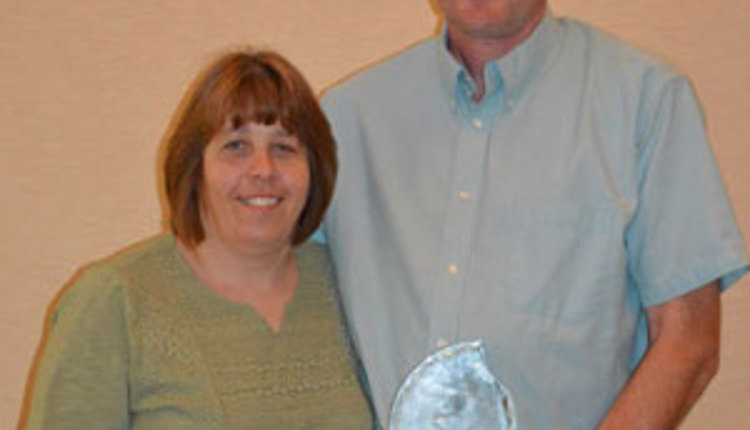 Trent and Leann Jensen of Golden J Guernseys, Amery, Wisconsin
Trent and LeAnn Jensen of Amery, Wisconsin were awarded the 2017 Master Breeder award at the National Guernsey Convention on Wednesday, June 28. The National Guernsey Convention marked the 141
st
Annual Meeting of the American Guernsey Association, and was held in Saratoga Springs, New York.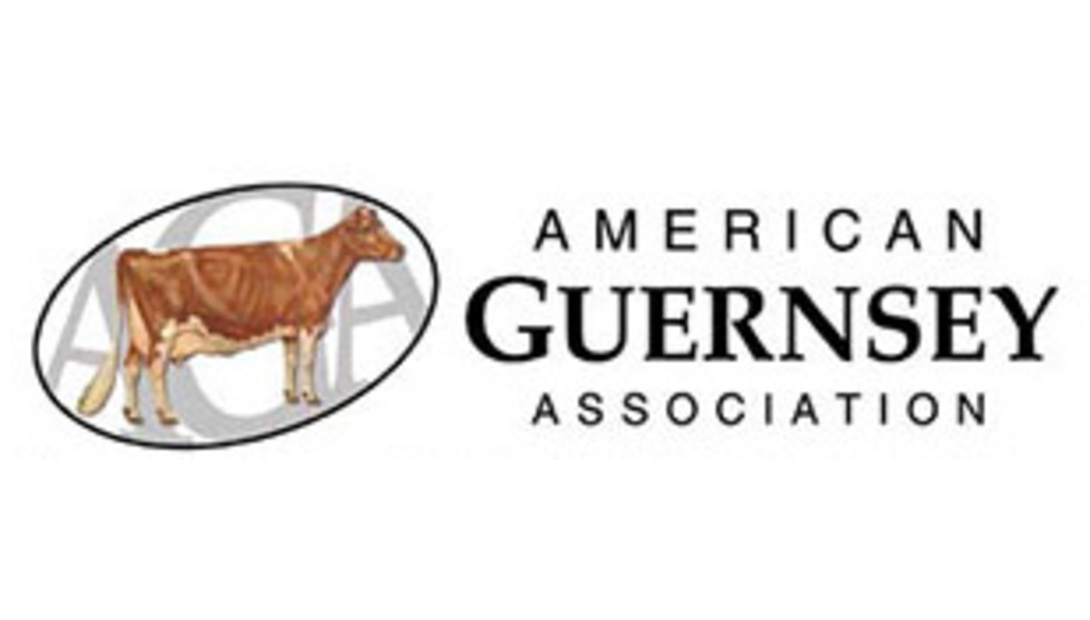 The Master Breeder award is given each year by the American Guernsey Association to recognize active members who have bred outstanding animals for many years and therefore have made notable contributions to the advancement of the Guernsey breed of cattle. The Jensens' Golden J Guernsey Farm was created in June of 1999. It started with 13 Guernseys and slowly grew to 70 Guernseys.
Trent and LeAnn, along with their two children, Jordan and Chelsey, are all involved at Golden J Guernsey Farm. LeAnn has a full‐time job in Medical Records at Golden Age Manor and still works on the farm in the mornings. After graduating in 2015 with an Agriculture Mechanics degree, Jordan took a full‐time job at Oxbo and is the mechanic for both Golden J and Jens Gold Farms. Chelsey recently graduated from Northeast Iowa Community College with a degree in Dairy Science and has returned to the family farm working full time in the dairy operation. Her plans are to eventually take over the family farm. Golden J Guernseys is currently milking 70 Guernseys and is slowly expanding their operation.
The Jensen family often claims they don't have a show herd, but they have had several cows do well in shows over the years. Golden J Pansy, Golden J Christian Annie and Golden J Yogibear Fuzet have all been named All‐Wisconsin. Pansy was an aged cow when she won this award and was classified as EX‐90 and had a lifetime production of over 131,000 pounds of milk. Pansy also gave the Jensens three heifer calves and four bull calves. Annie was a VG‐89 two‐year‐old when she won this award. Fuzet was EX‐90 and won this award in 2015 as a five‐year‐old, and is a household favorite.
For the first time in 2013, Trent and LeAnn allowed their daughter, Chelsey, to exhibit at the World Dairy Expo. She exhibited Golden J Prada Zazoo in the summer yearling class and got second place in the junior show. She was also nominated All‐American. Zazoo is currently classified as VG‐86.
Over the years, Trent and LeAnn have had a lot of good cow families in their family‐owned operation. Trent knows every single cow on the farms pedigrees inside and out. He uses his knowledge and experience with the Guernsey cow to keep his own herd as comfortable as he can. Both Trent and LeAnn are fond of their golden girls and they are spoiled and well taken care of. Overall, the positive effects of Golden J Farm go beyond AI sires like Golden J Ronald Grumpy or Golden J Yogibear Garrett, but extent to their lifelong commitment to the Guernsey breed.
The American Guernsey Association is based in Columbus, Ohio and is dedicated to the advancement and promotion of Guernsey dairy cows and products.