The information below has been supplied by dairy marketers and other industry organizations. It has not been edited, verified or endorsed by Hoard's Dairyman.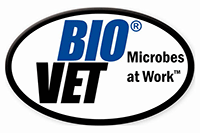 Bio-Vet, Inc. has released a new formulation of QuadriCal® calcium boluses. New QuadriCal® AC is an all-calcium bolus. Four types of calcium—calcium chloride, calcium propionate, calcium lactate and calcium sulfate—provide for rapid, intermediate and sustained calcium release. Each 3-bolus feeding of QuadriCal® AC contains a minimum of 54 grams of total calcium.
Studies have shown over 40 percent of all cows and over 50 percent of second plus lactation cows in the U.S. have low blood calcium around calving time. Research indicates that a minimum of 50 grams of calcium is needed to significantly raise blood calcium levels.*
QuadriCal® AC is the newest addition to a line of calcium products that includes QuadriCal®, QuadriCal® MINI and 'O' QuadriCal® MINI boluses, and Cal-D™ Cap calcium capsules.
New QuadriCal® AC is available in an 80-count box of individually packaged feedings.
Bio-Vet, Inc., founded in 1991, researches, manufactures and markets direct fed microbial and nutritional products for dairy and beef cattle, small ruminants and horses. Bio-Vet is a leader in using beneficial bacteria to improve animal health and productivity. The company holds U.S. patents for its innovative products.