The information below has been supplied by dairy marketers and other industry organizations. It has not been edited, verified or endorsed by Hoard's Dairyman.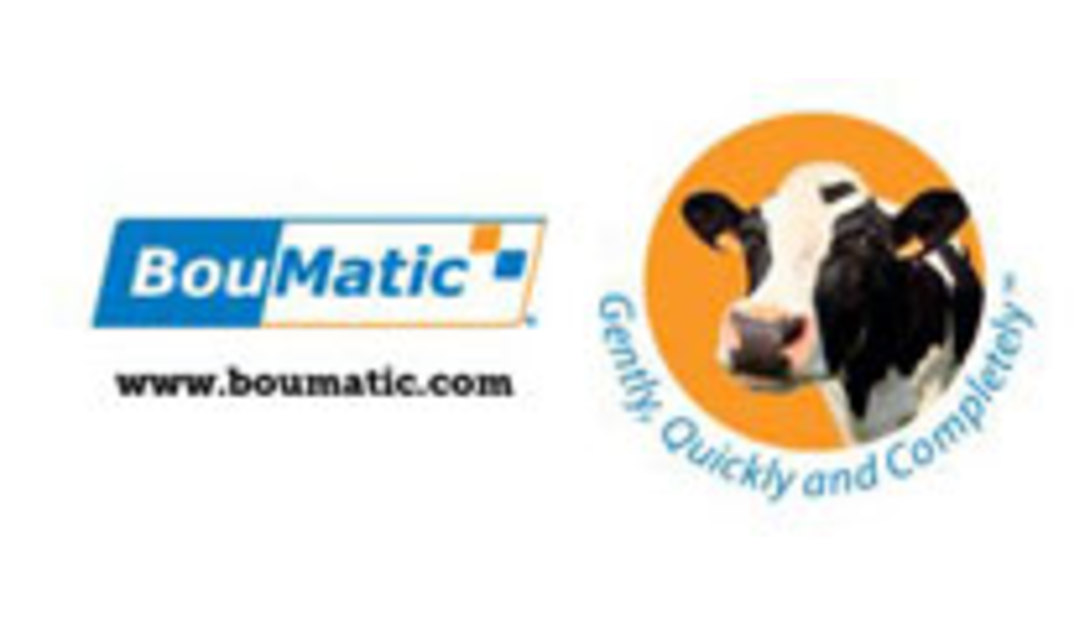 World Dairy Expo, a global dairy event held at the Alliant Energy Center in Madison, WI, attracts more than 70,000 attendees from over 90 countries. Madison, Wisconsin is also the US headquarters for BouMatic, a five-star sponsor of World Dairy Expo for over five decades. From October 3-7, 2017, you can find the BouMatic booth at EH 3801-3909 and 3703-3704. This year our booth will feature the new BouMatic SmartLite detacher, a BouMatic feed pusher, a milking robot and much more.
In addition to the World Dairy Expo booth, you can find a full BouMatic walk-up parlor as the featured and only milking parlor on site. The BouMatic milking parlor can be found in the New Holland Pavilion.
In 2014, the Alliant Energy Center updated and expanded their facilities to include a brand new walk-up parlor provided by BouMatic. The pavilion includes a 2 by 12 walk-up parlor for milking cows during World Dairy Expo. The parlor is available for all cattle on grounds to use – in 2016, there were 2,434 cattle at World Dairy Expo. The cattle came from 37 US States, 9 Canadian provinces and 1 Mexican state. The cattle milked at the BouMatic milking parlor includes the best of North American cattle. The parlor is also used during the Dane County Fair and the Wisconsin Holstein Association Midwest National Show.
"It is an honor to have BouMatic's top of the line milking technology showcased during the world's largest dairy event. We are proud to show how trustworthy a BouMatic milking parlor is and love getting to share that with dairy producers around the world," stated Mike Connell, director of sales.
This design allows exhibitors to move in and out of the milking center as they wish without disrupting the milking process for others. BouMatic strives to always milk cows gently, quickly and completely which you can see throughout the parlor. To ensure cow comfort, the stall size is increased allowing for better vision lines.
"Milking gently, quickly and completely is at the core of every decision BouMatic makes regarding product creation and maintenance. Cow comfort is our top priority," Connell said. "The milking parlor has created a relaxing, stress free environment for the exhibitors and cows during a very busy tradeshow."
Each stall of the BouMatic milking parlor includes a Flo-Star Max claw with Magnum M lines, HiFlo Evolution pulsators and SmartControl milk meter connected to BouMatic's SmartDairy control system. Milk data is collected for every individual cow and exhibitor. The milking parlor will also be open to the public with opportunities for personal tours. As producers review the facility layout, they may discover solutions for their own facility. They can observe cow flow, equipment placement and system functionality.
"BouMatic is constantly striving to be on the cutting edge of the latest dairy technology to bring the latest innovation to our products. BouMatic is poised to help the world's dairies succeed, merging technical strength with a global distribution system for a bright future," remarked Connell.
More about BouMatic:
BouMatic is a global leader in the design, manufacture and supply of the highest quality milking systems and dairy farm equipment including milking parlors, herd management systems, milk cooling, dairy hygiene, udder healthcare, hoof care and dairy supplies and dairy equipment service programs. BouMatic has a history of innovation and are focused on bringing the future of productivity to the world's dairy industry. The largest privately held US-based company in the industry, BouMatic reaches around the world as a major US-based international player in dairy farm equipment sales. For more information about BouMatic visit our website, www.boumatic.com .