The information below has been supplied by dairy marketers and other industry organizations. It has not been edited, verified or endorsed by Hoard's Dairyman.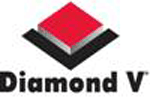 Diamond V's IMEA team, serving India and South Asia, Middle East, Africa, and Australia is growing to meet greater demand for proven animal health and nutrition expertise throughout the region. The new team members bring strong scientific and technical expertise as well as extensive marketing experience to support customer growth across animal health, animal feed, and human food sectors. With animal protein consumption continuing to grow, especially in the region's developing countries, the Diamond V IMEA team, based in India and Nairobi, Kenya, looks forward to providing effective solutions to support the region's current and future growth.
"I'm proud of the high level of customer support and growth achieved by our team over the past year and excited about the opportunities ahead with our natural immune support technology," says George Kamande, IMEA Commercial Director for Diamond V. "South Asia and Africa have huge potential for Diamond V products. As we grow the business, we'll develop new relationships that are best fostered by local people. Consequently, we plan to expand the team with new hires in South Asia as well as in other parts of Africa and Middle East to ensure expertise is closest to the customers we serve and in their own languages. Our relationships in Oceania are strong. We will continue providing expertise in this important region through our Australian partners."
"Now, with a full range of animal health and technical service experts, our team is ideally positioned to provide world class service to the animal industry in the IMEA countries and address key industry challenges, including safe, efficient, natural animal production that improves pre-harvest food safety and supports antibiotic stewardship."
Team Members:
Tilak Dhiman, MS, PhD
Senior Business Consultant, South Asia
As Senior Business Consultant focusing on south Asia, Dr. Tilak Dhiman supports Diamond V business initiatives as well as providing assistance to our partners, feed manufacturers, animal producers, nutritionists, and veterinarians. Prior to joining Diamond V, Dr. Dhiman worked as director for IEH Laboratories based in Lake Forest Park, Washington. His experience also includes time spent as a professor of dairy nutrition at Utah State University and as a scientist working for the University of Wisconsin, Madison's department of dairy science. He was a gold medal winner when completing his MS in animal science at Himachal Agricultural University in Palampur, India. He was also a national award and medal recipient when completing his PhD studies in animal nutrition at the National Dairy Research Institute, in Karnal, India. Additionally, Dr. Dhiman spent time as a consultant, with past clients including the U.S. Environmental Protection Agency, the Embrapa Dairy Cattle Research Center in Brazil, and the Chinese Agriculture Academy. He has authored 44 refereed publications, 2 book chapters, and has been an invited presenter at numerous conferences over the past twenty years.
Faith Wakibia, MSc
Technical Services Manager (Poultry & Pig Production)
Faith Wakibia joined the Diamond V IMEA Team in 2016 and provides technical assistance to our partners, Feed Manufacturers, animal producers, nutritionists, and veterinarians. Her expertise in feeds and feed formulations has enabled her to earn trust with key industry players including government agencies and regulatory authorities. Faith has travelled widely, including visits to Israel, Mauritius, South Africa, West Africa and India, in support of DV poultry business. She is a graduate in Animal Nutrition and Feed Science from the University of Nairobi. Prior to Joining Diamond V, Faith held various technical positions in the animal industry. She is a member of numerous industry societies and professional associations.
Victor Onsongo, DVM, MSc.
Manager – Animal Health and Food Safety, Dairy
In his new position with Diamond V, Dr. Victor Onsongo is responsible for supporting the company's dairy business by promoting and advising stakeholders on animal health and food safety matters. He also helps create awareness for the company's technologies supporting non-antibiotic solutions and food safety, including foodborne pathogen risk control. Dr Onsongo earned his veterinary degree from the University of Nairobi. Prior to joining Diamond V, he worked as a field veterinarian and as a veterinary products manager with a reputable industry player. He is an active member of the American Dairy Science Association, and the Veterinary and Animal Production Associations in Kenya.
Jared Serem, DVM, PhD
Manager – Animal Health and Food Safety, Swine and Poultry
Dr. Jared Serem is taking responsibility for Diamond V's animal health and food safety business in IMEA as it relates to the monogastric species (swine and poultry). He focuses on creating awareness for the company's technologies supporting non-antibiotic solutions in animal production as well as pre-harvest food safety technologies, including for food-borne pathogen risk mitigation and control. He earned his Ph.D in Animal Nutrition, MSc. (Livestock Production Systems) and Veterinary degree from the University of Nairobi. Prior to joining Diamond V, Dr. Serem held teaching position at the same University and also numerous consulting and field service roles in the animal production industry.
Andrew Mbithi, DVM, MSc
Animal Health and Food Safety Specialist, Beef
In his new position, Dr. Andrew Mbithi supports Diamond V Calf and Beef business development initiatives in IMEA and provides technical assistance to beef producers, veterinarians, and nutritionists. Dr. Mbithi earned his DVM and MSc from the University of Nairobi. Before joining Diamond V, Andrew consulted for Bimeda on ruminant nutrition. He is a member of National Cattlemen's Beef Association (NCBA) and The American Dairy Science Association (ADSA).
Caleb Kibiwot
Manager, Technical and Business Development, Poultry
Mr Caleb Kibiwot helps drive business development in the poultry industry and provides technical advice to the IMEA region's poultry producers and feed manufacturers. His current assignment is to coordinate business activities with the company's newly appointed agents in Southern and West African countries. He attended Egerton University in Njoro, Kenya, and graduated with a degree in Poultry production. Prior to joining Diamond V, he worked as a brand manager for Ultravetis East Africa.
To meet other members of Diamond V's IMEA Team, visit http://www.diamondv.com/experts/sales-service/imea/meet-our-team/.
Diamond V is a leading global animal health company, conducting research in many species, and manufacturing natural, fermentation-based, immune support products to promote animal health, animal performance, and food safety worldwide. Global headquarters and all manufacturing is located in Cedar Rapids, Iowa, USA. More than 75 years of science, innovation, technology, and quality have earned Diamond V the reputation of The Trusted Experts in Nutrition and Health®. Contact Diamond V at +1.319.366.0745 or visit www.DiamondV.com.