The information below has been supplied by dairy marketers and other industry organizations. It has not been edited, verified or endorsed by Hoard's Dairyman.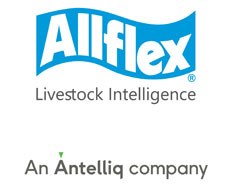 Allflex Livestock Intelligence
, an
Antelliq
company, is proud of the inclusion of its smart collars for cows by SCR in the recently released "Israeli Innovation" book.
The book, featuring the 100 Israeli innovations with the largest global impact, was published by the Israeli Ministry of Industry and the Economy and the National Innovation Authority. It was launched at an event at the President's Residence in Jerusalem as part of celebrations for the 70th anniversary of the founding of the State of Israel.
In addition, ten standout innovations, among them SCR's Heatime™ system, were recognized in a special exhibition during the event.
Twelve key industry leaders were also presented with an award recognizing their exceptional contribution to various industrial sectors and the Israeli economy.
Celebrating SCR's contribution to Israeli high-tech
SCR, established in 1976, has played a significant role in the development of technological solutions for the worldwide dairy industry.
Initially, it focused on developing electronic devices for dairy farms, such as pulsators and automatic detachers, later expanding into milk meter software and smart collars for cows.
Following the commercial launch of SCR's Heatime in 2006, the system, with its H-Tag smart collars for cow monitoring, quickly became the best-selling heat detection solution worldwide. Next came the 2008 introduction of the first-ever rumination monitoring tag, SCR's Heatime HR collars, which help dairy producers monitor cows' health, to identify and treat disease early, preventing illness before it takes hold.
Today, under the SCR and Allflex brands, SCR continues to lead the industry with its advanced cow monitoring solutions, based on state-of-the-art behavior sensors and algorithms, used on more than 5 million cows worldwide.
Honored innovators
Representing SCR at the awards event were Eyal Brayer, SCR's founder and former VP R&D, Ori Inbar, SCR's current VP Product, and COO Shlomo Butbul.
"We are exceptionally honored to have been chosen as one of the top 10 success stories behind Israel's technological initiative, and to be recognized for the impact SCR technology has had on the global dairy industry," commented Inbar. "We look forward to continuing to innovate, enabling smarter food production, more sustainable practices, and more successful farmers."
About Allflex Livestock Intelligence
Allflex Livestock Intelligence, an Antelliq company, is the world leader in the design, development, manufacturing and delivery of animal identification and monitoring solutions. We bring cutting-edge, practical applications of visual and electronic animal identification, tissue sampling, traceability and monitoring technologies to the world's livestock industries. With some 1900 team members worldwide, we have a global network of experts built up over 60 years, each with a great depth of experience and unparalleled knowledge who act as a resource to farmers, companies and countries. Allflex has manufacturing and technology subsidiaries in North America, Europe, Israel, South America, China, Australia and New Zealand. Our products are distributed in over 100 countries. www.allflex.global
About Antelliq
Antelliq is the world's leading animal intelligence group, providing world-class devices for animal identification and traceability. Our pioneering monitoring solutions deliver smart data products and services for the management and wellbeing of livestock, fish and pets. For over 60 years we have been satisfying customer needs in over 100 countries, supported by 24 production sites, spanning five continents. Antelliq has four regional innovation centers and many brands working collaboratively to address some of the world's most pressing challenges: supporting farmers with real-time actionable information, providing a deeper connection with pets, and supporting conservation. Across Antelliq, our different brands provide the technology and intelligence that will be at the heart of overcoming these challenges. The name Antelliq is the embodiment of everything we stand for: intelligence connecting animals and people. www.antelliq.com