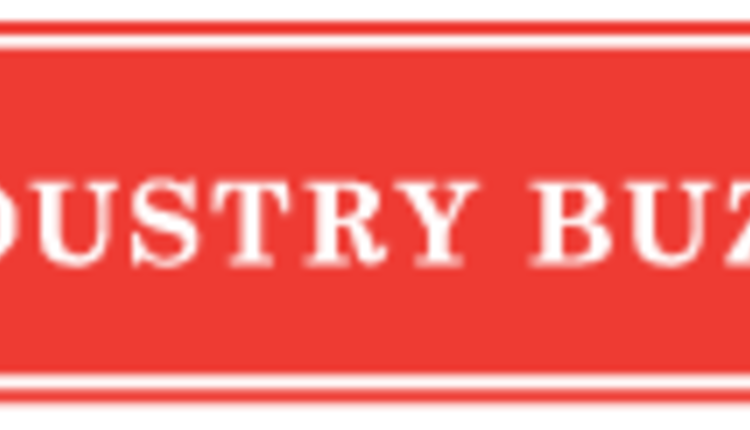 Valley's All Out Pivot Payout Sweepstakes Winner
After seven months of collecting All Out Pivot Payout Sweepstakes entries, a winner was drawn from more than 3,500 entries. On April 20, the All Out Pivot Payout Sweepstakes winner, Jose Cantu, was presented the grand prize - a Valley 8000 series Center Pivot - in a manner not unlike the old Publishers Clearing House big check revelation. Imagine Cantu's nerves finding his irrigation salesman and four random vehicles in his hay field near Devine, Texas on a sunny April morning, soon to be followed by a blue semi trailer filled with a new Valley Center Pivot.
All Cantu was told in advance was that his luck was about to change, and that it did when Len Adams, Valmont Global President, came across the field from the cab of the semi trailer. Adams called for Cantu, shook his hand, introduced himself and then presented Cantu with a certificate declaring him the winner of a new Valley Center Pivot, valued at $72,000. What followed was complete amazement and bewilderment as Cantu was quick to hug anyone in close proximity.
Also presented to Cantu was a video taken of the Valmont Irrigation McCook facility with members of the manufacturing team expressing their congratulations to the grand prize winner. The video was presented on an iPad2 as part of the winner's prize.
Cantu has been a proud Valley owner since 1978. He owns land in Devine, Texas and Mexico, primarily using center pivots to irrigate foliage for his cattle operation.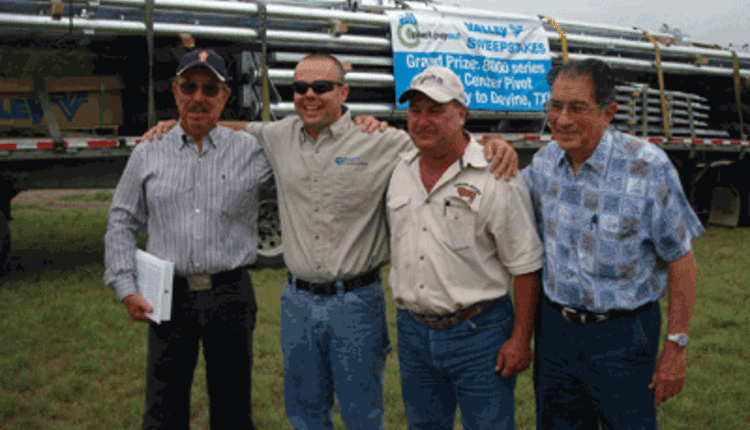 Photo: (L-R): Jose Cantu, sweepstakes winner; Jason Hester, dealer, Peerless Irrigation;
Frank Rihn, Pete Morales, who work at Cantu's farm.



Those attending the announcement included the senior sales management team, Valmont Global President Len Adams, and the winner's irrigation dealer salesman, Jason Hester from Peerless Irrigation. Also on site was special guest Eduardo Ruiz from the Valmont International-San Antonio office as interpreter.

The All Out Pivot Payout Sweepstakes was open to all U.S. and Canadian residents. It was created to celebrate the extraordinary relationships between Valley dealers, Valley Irrigation and Valley owners as we continue our work to feed an ever growing, hungry world.

The Valley brand is recognized worldwide as the leader in sales, service, quality and innovation, and has been recognized as such since Valmont founded the mechanized irrigation industry in 1954. With historical sales of more than 175,000 center pivots and linears, Valmont-built equipment annually irrigates approximately 17 million acres (6.9 million hectares) around the world. The Nebraska-based company remains dedicated to providing innovative solutions now and well into the future.



For more information, contact:
Michelle Stolte, Valley Irrigation
(800) 825-6668, ext. 3402
mstolte@valmont.com

Amy McEvoy, Rhea + Kaiser
(630) 955-6622
amcevoy@rkconnect.com

05.04.2011