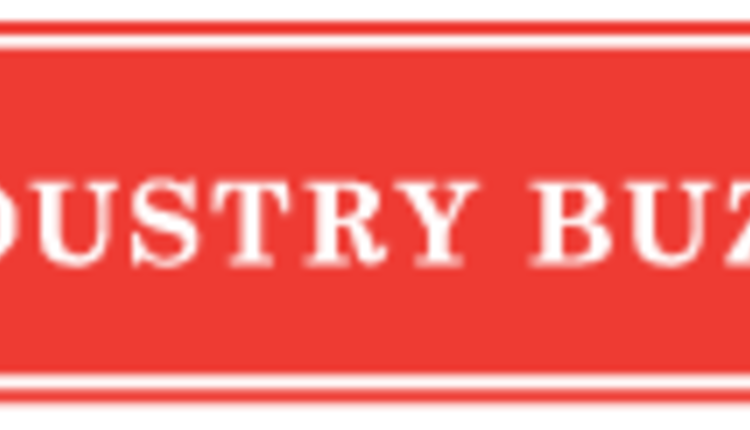 The Elm Park Farm Complete Dispersal held on Saturday, April 30th, 2011 in Sheboygan Falls WI. saw 166 lots average $3,253.00. Of the nearly 700 people in attendance , 300 packed the tent on a very windy day, requiring extraordinary measures to keep the tent in place! The sale was managed by the Cattle Exchange of Delhi, NY.
Topping the sale at $41,000.00 was lot 2, Goldwyn-Oaks Gwyn Perky-ET a Polled RC Gold Goldwyn from the famed EX-90 "Perk Rae" out of Beauty Rae from the heart of the Roxies! Bidding was fierce with Dr. Hubertus Diers-WWS Germany in attendance at the sale placing the final bid and Sexing Technologies contending. Perky carried two AI contracts and loads of international interest.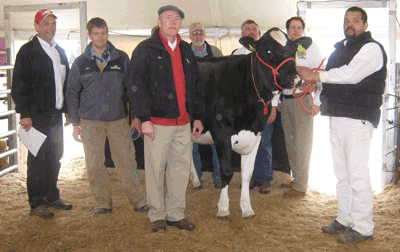 Lot #2 Golden-Oaks Gwyn sold for $41,000 to Dr Hubertus Diers from Germany, from left to right are
Ray LeBlanc-Ringman, Max R Prange, Norm C Magnussen-Ringman, Gary Janssen for Golden Oaks,
Alan Dykshorn-Ringman, Ted Radnitz-Ringman, Toby Artilles-Leadsman.

Second high was lot 1, a RC Man-O-Man from Gold Dish Rae (VG-88), again from the great Roxie maternal line. Selling for $28,000.00 to Sexing Technologies, she was the highest RC Man-O-Man from Dish Rae. Contending bidder was Welcome Stock Farm of NY with both Bill & Bill Jr. in attendance.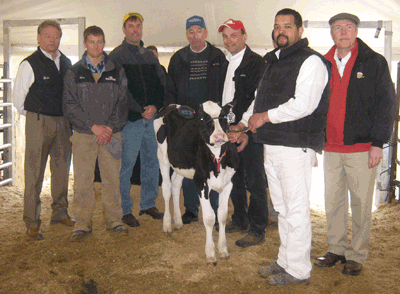 Lot #1 Our Favorite Demi Gold-$28,000- Buyer, Sexing Technologies LLC from left to right is
Louis A Prange, Max R Prange, Contending bidders Bill Peck Jr.-Bill Peck, Ray LeBlanc-Ringman,
Toby Artilles-Leadsperson, Norman C. Magnussen- Ringman



Another New Yorker Lisa Tobler purchased the third high for the day at $17,500 on Lot 3, the highly respected Elm-Park Pimm-Red-ET(EX-93-2E); Res. Twice nominated and reserve All-Am R&W 4 year old in 2007. From the same maternal line as the sensational Black Rose, Pimm looked awesome with bidding coming from every direction.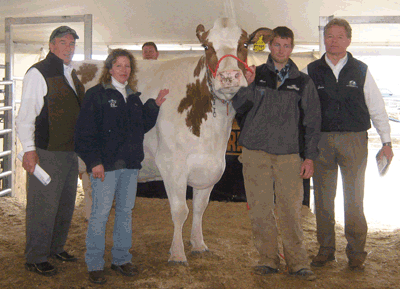 From left to right is Don Welk-Ringman, Lisa Tobler successful bidder of Lot 3 Elm Park Pimm- $17,500,
Dave Rama-Auctioneer, Max R Prange, and Louis A Prange.



Lot 81, Elm-Park Air-ET (EX-90), sold for $10,000.00 to Sellcrest Farm, Watertown, WI. This amazing maternal sister to Regiment Apple and full sister to the great Acme bull sold fresh less than 72 hours and looked sensational. Seven young sires sold in the sale and averaged right at $2,300.00 for the day with the high at $2,525.00 for an eleven month old grandson of Pimm-Red! Cattle sold to eleven states, two Canadian Provinces and Germany.

Dave Rama Handled the gavel, while Louis Prange of Elm Park presented pedigrees. Ray LeBlanc of VT, Don Welk of PA, Alan Dykshorn of IA, Norm Magnussen of WI, Ted Radintz of MN, and Ron Roskopf of WI handled bid taking and the telephones as well. The ring crew performed brilliantly accepting bids from the large crowd and handling numerous phone bids as well. The fitting staff headed by Jason Thomas had the cattle looking superb and fought the wind, rain, and elements all week. Merry Rama and Amber Newman handled all clerking duties and trucking arrangements. They are all to be commended for a job well done!
Congratulations to Louis and Max Prange on breeding and developing perhaps the greatest R&W & RC Holstein herd in the world. Louis can be credited for not only being premier breeder and exhibitor at WDE for fifteen years but more importantly expanding the Red gene on a global level. Louis's devotion to the Red and White Dairy cattle Associations and Red Breeders worldwide has had a major impact on the entire industry. Max will continue his college education and still keep his hand on Elm Park Farms young sire and recipient herd & fitting on a national level.

05.04.2011