The information below has been supplied by dairy marketers and other industry organizations. It has not been edited, verified or endorsed by Hoard's Dairyman.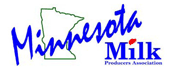 Minnesota Milk Producer Association hosted more than 60 dairy farmers as part of their annual Dairy Day at the Capitol in St. Paul, Minn., March 13, 2019. This event is an opportunity to connect dairy farmers with legislators, explaining how dairy farms operate in Minnesota and what they provide to the state.
"We made an impact," said Lucas Sjostrom, executive director. "Despite the rough winter, dairy families from across the state came to advocate for all Minnesota dairy farms. We held more than 50 meetings with legislators, as well as meetings with Commissioner of Agriculture Thom Peterson and Governor Tim Walz."
This year, MMPA members talked about how Minnesota dairy farm families are struggling. In fact, Minnesota lost 10.2 percent of dairy farms in the last year. Dairy farmers are skilled in managing through tough economic cycles, but the current situation is much worse and justifies some assistance from the state to preserve this important economic sector in Minnesota.
Responding to the crisis facing Minnesota dairy farm families, MMPA is proposing a reasonable three-point plan to help mitigate the severe economic challenges facing our dairy farmers:
1. Tax Conformity. (HF 1417/SF 1967) This long-term moderate tax relief will help Minnesota dairy farmers stay competitive going forward.
2. Dairy Margin Insurance Rebates. (HF 1418/SF 1698) – This proposal creates state rebates for eligible dairy farmers enrolled in the federal dairy margin coverage program.
3. Conservation Assistance. (HF 1419/SF 1699) – Dairy farms that adopt conservation stewardship practices as defined by the Commissioner of Agriculture will be eligible for state conservation payments to support the costs of becoming a more sustainable farm.
"Legislators were very receptive to our three priorities," said Dave Buck, MMPA president. "The next day, the legislature actually unanimously passed an ag disaster loan bill we mentioned to help the many dairy and other farms dealing with snow collapses, 127 to zero in the House and 60 to zero in the Senate."
Minnesota has been a top dairy producing state for decades. The economic benefits of a strong dairy industry stretch beyond rural communities as several companies and thousands of Twin Cities jobs are also dependent on our dairy sector. When dairy succeeds, Minnesota wins. With a $9 billion economic impact to the state of Minnesota, and $1 billion paid in local and state taxes, an investment in dairy can payoff for a generation to come.
ABOUT THE MINNESOTA MILK PRODUCERS ASSOCIATION
Minnesota Milk Producers Association is a membership organization representing grassroots dairy farmers through policy work, education and membership development. Our work is vital to the future of Minnesota's dairy industry and is directed by a board of dairy farmers elected by their peers. For more information, visit www.mnmilk.org.