A-C-B-D is my placing for this class of Holstein cows. The two best uddered cows easily sort themselves to the top. In a close top pair, the stylish A gets the nod over C on that advantage in dairyness as she is more feminine about her head, is leaner in her neck, more prominent about her hips, pins, and thurls, and is more incurving in her thigh leading down to a slightly more refined hock. She also has a more youthful udder, is more nearly level on her udder floor, and is wider at the top of her rear udder. I realize C is a longer cow from end to end. She also has much more width to her chest with more depth and spring to her rib.
It is that extreme advantage in her rib that logically places C over B. She has more depth, spring, and openness to both fore and rear rib. Additionally, she is stronger in her pastern and has a definite advantage in depth to her heel. She also has an advantage in her udder being wider in her rear udder, has a tighter, more smoothly blending fore udder, and has more balance to her rear quarters. I admit B is cleaner about her head and neck.
In another close placing, B places over D on her advantage in her udder. She shows more quality to both her fore and rear udder attachment, has more udder cleft, and has more width at the top of her rear udder. I also prefer her teat size because of the shorter teats on D. I recognize the white cow is deeper in her heel, has more strength to her pasterns, and has less set to her hock; however, she places last because she lacks the apparent udder quality to merit a higher placing.
About the Judge . . . Brian Kelroy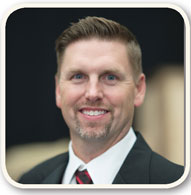 Kelroy placed the
HOLSTEINS
. He serves as the dairy programs manager for East Central Select Sires and also coaches the University of Wisconsin-Madison dairy cattle judging team. In addition to judging shows in Australia, Japan, Peru, and Poland, Kelroy has served as the lead official for the Southern National Holstein Show, the Southern National Jersey Show, the Mid-East Summer National Junior Holstein Show, and the Wisconsin Championship Red and White Show. He also was the associate judge for the International Red and White Show at World Dairy Expo. Kelroy and his wife, Dana, have three children.
---