The information below has been supplied by dairy marketers and other industry organizations. It has not been edited, verified or endorsed by Hoard's Dairyman.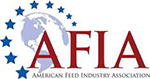 "The American Feed Industry Association appreciates Congress' decision today to confirm Dr. Stephen Hahn to lead the Food and Drug Administration. AFIA looks forward to working with Commissioner Hahn, as FDA is the main agency regulating the animal food industry.
"Commissioner Hahn has as extensive medical resume and AFIA plans to grow his awareness on animal food issues. Some of our primary goals involve working with the new commissioner on the importance of an efficient, predictable review process of animal food ingredients as well as working with the agency on the implementation of the Food Safety Modernization Act."
About AFIA
Founded in 1909, the American Feed Industry Association (AFIA), based in Arlington, Va., is the world's largest organization devoted exclusively to representing the business, legislative and regulatory interests of the U.S. animal food industry and its suppliers. The organization's membership is comprised of more than 680 domestic and international companies that represent the total feed industry—manufacturers of commercial and integrated feed and pet food, ingredient suppliers, pharmaceutical companies, industry support and equipment manufacturers. AFIA members manufacture more than 75 percent of the feed and 70 percent of the non-grain ingredients used in the country. AFIA is also recognized as the leader on international industry developments, and holds membership in the International Feed Industry Federation (IFIF).