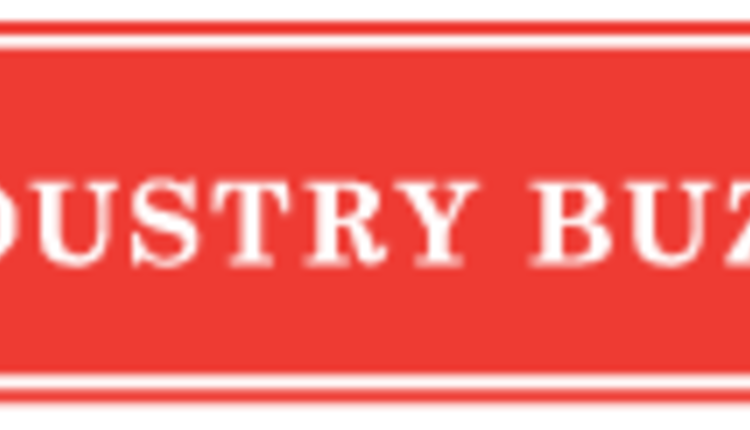 Holstein Foundation's Dairy Bowl and Dairy Jeopardy Champions Named
The National Dairy Bowl and Dairy Jeopardy contests were held in Richmond, Va. last week at the National Junior Holstein Convention. With most of the participants earning a spot at the state level to compete in the national contests, over 200 youth from over 20 states showed off their dairy knowledge.
Dairy Jeopardy
Dairy Jeopardy had over 75 contestants in three age divisions; Junior, ages 9-13, Intermediate, ages 14-17, and Senior, ages 18-21. The lively and engaging competition is based on the popular television game show, but focuses on a vast array of dairy knowledge.
In the Junior division, first place honors went to Elisabeth Regusci from California. The Intermediate division winner was Tony Lopes from California, and in the Senior division contest, Nathan Ulmer of Pennsylvania bested the competition and was named champion.
Elizabeth Regusci of California, Katelyn Allen of Maryland and Laura Littrell of New York. (1st - 3rd)
Tony Lopes, Eric Migliazzo, both of California, Jake Mills of Iowa (1st - 3rd)



Nathan Ulmer of Pennsylvania, Tayor Pires of California, Aaron Mitchell of Illinois.(1st - 3rd)



Dairy Bowl

In the National Dairy Bowl contest, four-person teams compete within two age divisions - Junior, ages 9-15, and Senior, ages 16-21. Twenty Junior teams and 14 Senior teams competed this year.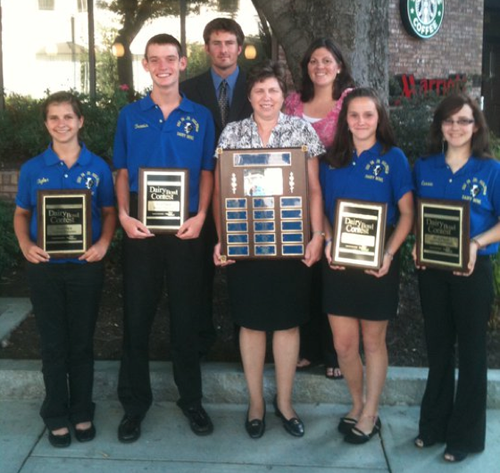 The final round of the Junior division saw Indiana square off against Pennsylvania. Pennsylvania came out victorious in the championship match. Coaching the Pennsylvania team was Pat Kitchen, Amanda Wolfe and Randy Wolfe, and team members included Travis Holtzinger, Paula Holtzinger, Carrie Shuman and Taylor Wolfe. The runner-ups of Indiana were coached by Michelle Blough, with team members Annie Achen, Christy Achen, John Achen and Jennifer Fry.



Maryland claimed the national champion title in the Senior division with team members Carissa Doody, Mandi Ramsburg, Clayborne Zimmerman and Kristin Zimmerman. The team was coached by Clay Zimmerman. They defeated Indiana in the last round. The Indiana team was coached by David Blough, and competitors were Rachel Achen, Jason Fry, Jessica Fry and Joe Gardner.

Exemplary sportsmanship is also rewarded in each division to encourage courtesy and friendliness throughout the contest. The Missouri team received this honor in the Junior division. Team members were Austin Moreland, Steven Nelson, Jacob Peters and Lauren Whitehead, coached by Sherri Moreland Peters.

The Pennsylvania team was proud to be named the Senior division sportsmanship winners. Team members included Isaac Haagen, Tucker Hardy, Naomi Ulmer and Lisa Zimmerman, coached by Dr. Bob Cloninger.

Dairy Knowledge Exam

The Dairy Knowledge Exam is open to any youth attending that National Junior Holstein Convention who wants to test their skills. The top three in each age division were awarded with a plaque.

In the Junior division, first place went to Elisabeth Regusci, Calif.; second place was Tony Lopes, Calif.; and coming in third place was Travis Holtzinger, Pa.

Claiming top honors in the Senior division were, in first place, Hayley Potts, Va.; second place Isaac Haagen, Pa.; and third place Kirsten Beaudry, N.H.

For more information about Holstein Foundation youth programs visit , or contact Kelli Dunklee at 800.952.5200, ext. 4124 or kdunklee@holstein.com.

06.30.2011