The information below has been supplied by dairy marketers and other industry organizations. It has not been edited, verified or endorsed by Hoard's Dairyman.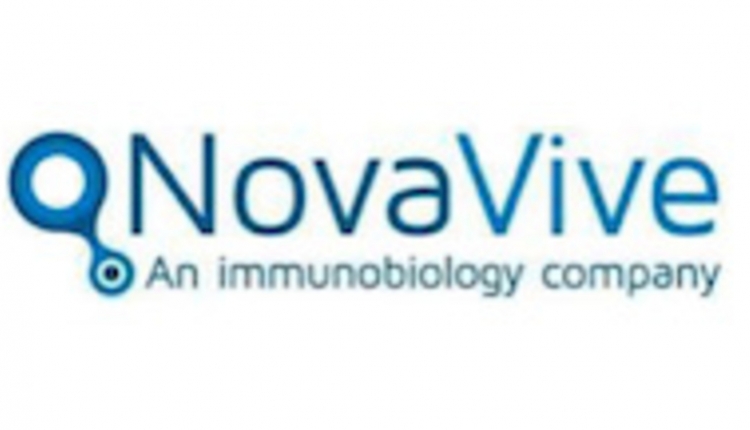 NovaVive Inc., an animal health immunobiology company, today announced that its immunotherapy for calf scours - Amplimune® - has received approval for sale in New Zealand by Agricultural Compounds and Veterinary Medicines (ACVM).
Amplimune reduces the clinical signs and mortality associated with E. coli K99 diarrhea in neonatal calves. The product is an emulsion of mycobacterium cell wall fractions (MCWF) that enhances innate immunity to fight bacterial infections without the use of antibiotics. ACVM has approved Amplimune for intravenous administration with zero withdrawal days for slaughter.

Amplimune is a potent immunomodulator that is an emulsion of mycobacterium cell wall fractions (MCWF). When injected into the animal, it enhances both innate and adaptive immune responses to fight bacterial infections without the use of antibiotics. The product has previously received regulatory approval in the U.S., Canada and the United Arab Emirates. Amplimune is OMRI listed in the U.S. and Canada for use in organic production.
Antibiotic resistance is an ever-increasing problem in both humans and animals, according to the World Health Organization. It occurs when microorganisms change after exposure to antibiotics, becoming "superbugs" that no longer respond to traditional treatments. This can result in prolonged illness, disability and death. Antimicrobial resistance occurs naturally over time, usually through genetic changes. However, the misuse and overuse of antibiotics (in both animals and people) is accelerating this process.
"There is a growing market for effective antibiotic alternatives like Amplimune," said Graeme McRae, President of NovaVive Inc. "Having met the rigorous efficacy and safety standards of the ACVM, we are excited to be taking this proactive step to help New Zealand cattle producers curb antibiotic use in their herds."
NovaVive has appointed Agilis Vet Ltd as its distributor for Amplimune in New Zealand. Agilis is a New Zealand veterinarian-owned company, supplying and marketing quality production animal health products to Veterinary clinics throughout New Zealand. All products marketed by Agilis have been approved by ACVM before introduction to the marketplace. Agilis understands the importance of science-based products and has confidence in supplying the New Zealand market with high quality products. Visit www.agilis.nz for further information.


There are approximately 3.6 million beef cattle and 6.5 million dairy cattle in New Zealand.
About NovaVive Inc.
NovaVive is a private company founded in July, 2014. The Company has an advanced veterinary immunotherapeutic platform based on mycobacterium cell wall fraction (MCWF) technology with 5 regulator-approved products in the U.S. (three of these are regulator-approved in Canada; two in Australia; and now three in New Zealand). Certain MCWF formulations have demonstrated the capability of reducing the reliance on antibiotics in the treatment of bacterial diseases of cattle and horses or effectively treating viral equine respiratory disease. Other formulations have been developed as anticancer therapies in dogs and horses. The Company's development plan is to identify additional livestock and companion animal diseases that may be effectively treated with its immunotherapeutic technology platform.