There is no denying that dairy farming is a full-time job. Unfortunately, in this dairy economy, and really it seems for some time now, the key to survival is diversification. And here, the possibilities really are endless.
As I talk to other producers, it seems my farm upbringing was rather unique in the fact that we were just a dairy farm. Now, the roller coaster of dairy pricing has brought diversification to our farm in the form of my husband taking an off-farm job. It wasn't exactly our chosen path, but it's been a blessing in supporting our family, especially for health insurance. Many farm families also have someone with an off-farm job for similar reasons.
Farming itself does easily lead to other avenues of income. Extra crop farming is popular with those with the land base and equipment. Feeding and caring for dairy animals often leads to other animals joining the farm. The direct meat market especially seems to really be growing recently. Beef, pork, and chickens for meat and eggs are often incorporated into the business, as we enjoy the care of animals.
Diversification really is as unique as the dairy industry itself. Especially with agritourism growing in popularity with our consumers, it is interesting to see some of the ways these ventures have been added to dairy farms' bottom lines. Farm tours and stays, on-farm markets, pumpkin patches, corn and sunflower mazes . . . the possibilities are endless.
Dairy farmers have long had to be good with the business books. Diversification can take many creative forms to lend that extra boost. It's all about finding the right combination of enterprises that utilize your dairy farm's infrastructure and complement your skills.
---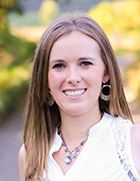 The author is a third-generation dairy farmer from Oregon where she farms in partnership with her husband and parents. As a mother of young sons who round out the family-run operation as micro managers, Darleen blogs about the three generations of her family working together at Guernsey Dairy Mama. Abiqua Acres Mann's Guernsey Dairy is currently home to 90 registered Guernseys and transitioned to a robotic milking system in 2017.