The information below has been supplied by dairy marketers and other industry organizations. It has not been edited, verified or endorsed by Hoard's Dairyman.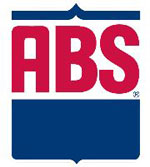 ABS Global, one of the largest biotechnology companies in the world, celebrates eight decades of partnering with more than 40,000 of the world's dairy and beef producers to put safe, responsible, and nutritious animal protein on our tables.
"Throughout our history, we have always had a clear focus on presenting solutions that would meet the objectives of the producers, bringing genetic progress to the customers and generating profit for the entire production chain," said Nate Zwald, COO Dairy at ABS Global. "In order to accomplish this, we commit our efforts and investments very seriously with the consumer in mind."
<!-no ad-->
Founded in 1941
, the company presented what would be the biggest technological revolution in the history of livestock: frozen semen, still considered today to be the best tool to achieve genetic progress. This new solution was shown in 1953, followed by the development of the first cylinder for storage of frozen semen using liquid nitrogen.
"It was a complete transformation of the industry. These technologies paved the way for the future and signaled what ABS's role in the industry would be: continuously developing cutting edge technology to contribute to the continuous improvement of animal genetics", said ABS Global COO Beef, Jerry Thompson.
Better genetics means better animals. Better animals mean more nutritious protein readily available to meet the growing demands of consumers.
Today present in 70 countries, ABS genetics are delivered tailor-made to each producer with a focus on technology. Some of the tools offered:
Genetic Management System (1965): The world's first mating program allows dairy farmers to choose what their individual herd goals are allowing them to be more profitable.
Real World Data® (2008): It's a database that indicates real results from real dairy producers. It contains more than 30 million cow records sourced from more than 2,000 herds from around the globe.
Sexcel® Sexed Genetics (2017): This 21st century sexed genetic technology is produced by IntelliGen Technologies. This allows farmers to get the sex they want which helps them successfully grow their herd from within with the best genetics.
NuEra Genetics™ (2017): A genetic program that provides customers access to continuous genetic improvement and a wider array of tailored evaluations and indexes that deliver genetic progress and profit faster.
The next steps. The world population is growing and in need of healthy and accessible protein. ABS is dedicated to its commitment to genetic progress of the world herd to meet this demand. Right now, on average more than
40 cows
are bred to ABS genetics
every minute
.
"Our investment in Research and Development grows every day, with a specific focus on presenting efficient and sustainable solutions to our customers. A focus that makes us sure that the next decades will be guided by many innovations and pioneering tools that will positively impact consumer access to animal protein," concludes Zwald.
From air-dropped parachutes of fresh semen to frozen semen straws to sexed genetics, it's a rich and storied history and ABS is the future.
"ABS has stood the test of time by constantly evolving to be a global leader in creating value for the dairy and beef industry and our customers," said Thompson. "The future is bright!"
"Over the past 80 years, ABS has had quite a run of innovations that have left a positive mark in the industry and with our customers. None of this would be possible without our passionate team of people that strive to put the customers' needs first every day. Looking ahead to the next 80 years and pondering what's possible is not only exciting, but inspirational," said Zwald.