The information below has been supplied by dairy marketers and other industry organizations. It has not been edited, verified or endorsed by Hoard's Dairyman.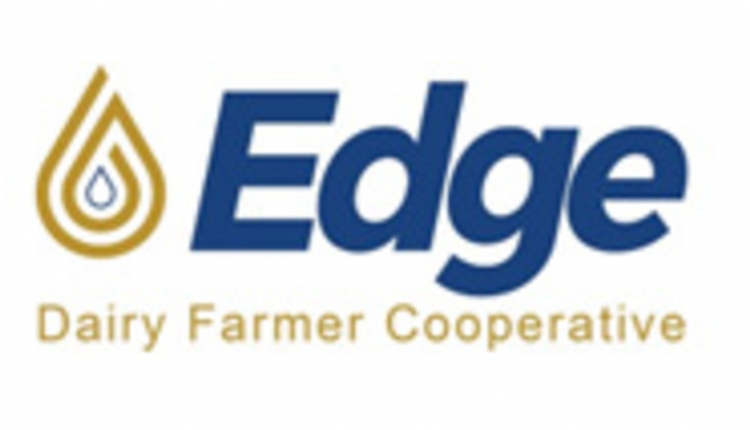 Josh Meissner, a dairy farmer in central Wisconsin, will serve an interim term on the Edge Dairy Farmer Cooperative board of directors, the co-op announced today.
Meissner was appointed to serve in a vacancy left by his father, Jerry, who passed away in December. Meissner's term will be up in 2023.
Meissner and his family own and operate Norm-E-Lane Farm in Chili, Wis. His grandparents started the farm in the late 1940s, and it has grown with each subsequent generation, including in 2000 when Josh returned to the family farm after graduating college with a degree in business management.
<!-no ad-->
Today, they milk about 2,500 Holstein cows and raise another 2,000 cows and heifers, while operating 5,000 acres of cropland for feed. Meissner is also involved in many community organizations and events, including coaching football.
"I am excited and honored to accept my spot on the Edge board of directors," Meissner said. "I look forward to being a part of this organization, furthering the voice for milk and making an impact on our great dairy industry."
Other board members: Brody Stapel of Double Dutch Dairy in Cedar Grove, Wis., president; Michael Crinion of Ash Grove Dairy in Lake Benton, Minn., vice president; Heidi Fischer of Fischer-Clark Dairy in Hatley, Wis., secretary; Jamie Witcpalek of Pagel's Ponderosa Dairy in Kewaunee, Wis., treasurer; Mitch Davis of Davis Family Dairies in Belle Plaine, Minn.; Justin Peterson of Creamery Creek Holsteins in Bangor, Wis.; and Jay Stauffacher of Highway Dairy in Darlington, Wis. John Umhoefer of the Wisconsin Cheese Makers Association and dairy economist Dr. Marin Bozic are advisory members.

Edge Dairy Farmer Cooperative provides dairy farmers throughout the Midwest with a powerful voice — the voice of milk — in Congress, with customers and within our communities. Edge, based in Green Bay, Wis., is the third largest dairy cooperative in the country based on milk volume. Member farms are located in Illinois, Indiana, Iowa, Kansas, Minnesota, Nebraska, Ohio, South Dakota and Wisconsin. More information: www.voiceofmilk.com.