Winter seems to be coming back to keep its hold on many regions throughout the country. The West especially needs this added precipitation to lessen the grip of drought. But the saying that droughts are ended with a calf-killing spring could shape up to be the reality no one looks forward to facing.
The changing, and sometimes backtracking, of the seasons takes its toll physically and also mentally. Seasonal depression is real, and as the seasons flip-flop, the effects can be extended.

Some years it's not as easy as pulling yourself up out of the muck and back toward the sunshine of the new season. Sometimes it feels more and more like that light is harder to find. Recognizing that change in yourself or someone else can be important in taking the steps to seek the help that might be needed to end the winter blues.
I know it feels like we talk a lot about mental health lately. That's simply because it's been ignored for much too long in our industry. There's nothing wrong with acknowledging the struggle and stress the abnormal challenges of this lifestyle present.
So, as winter keeps its grip on us for a little longer, don't forget to take care of one another. There is no weakness in admitting you need help. We all deserve to enjoy the sunshine in this life, even if Mother Nature keeps the skies cloudy for longer.

---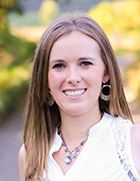 The author is a third-generation dairy farmer from Oregon where she farms in partnership with her husband and parents. As a mother of young sons who round out the family-run operation as micro managers, Darleen blogs about the three generations of her family working together at Guernsey Dairy Mama. Abiqua Acres Mann's Guernsey Dairy is currently home to 90 registered Guernseys and transitioned to a robotic milking system in 2017.