Our family farm has had several big waves of calves born over the past few months, pushing the capacity of our calf building to the limits – so much that we've been creating more makeshift pens than ever to get by. The fact that we had seven sets of twin calves born in a one-month time frame only added to the somewhat-contained chaos.
The majority of our daily calf chores are completed by my mom and me. Until our calves are about 1-week-old (sometimes longer if they're twins, small, premature, or sick), we keep them in individual pens in our calf building where we feed them fresh bottles of milk.

After that first week, our calves get their milk from our automatic calf feeder. The feeder can handle up to 50 calves in total, which we have in a group-housing setup. This way, those calves get to visit the feeder when they want, and they get to drink more often in smaller quantities. Each calf's age, milk allotment, and drinking speed are tracked using a little electronic tag we put in their ear. Our daily chores related to the automatic calf feeder consist of maintenance and cleaning, training new calves, finding the calves that have not come to the feeder on their own, and identifying and treating any sick animals.
With the abundance of calves we're currently dealing with, we have been spending a lot of extra time in our calf barn. And, with the added factor of Midwest heat and humidity, we're taking any distraction we can get to pass the time. We've been thankful that one of our farm momma cats has been having her litters of kittens right in our calf building for the past couple years, and her four kittens this year are a major source of entertainment for us while we stand there holding calf bottles every day.
The amount of conversations my mom and I have about these four little kittens is probably ridiculous to some, but it's what makes us smile as we work through some mundane and very repetitive tasks each day. Actually, if it's been a particularly long day, I usually swing through the calf barn just to watch or hold the kittens for a minute. It's an instant mood boost!
Just like our cows and calves are staples to our family dairy farm, it just wouldn't be the same if we didn't have a bunch of farm cats running around the property. The combination of holding bottles for the newborn calves and getting kitten snuggles is also a pretty big draw for family and friends to stop by the calf barn when they visit, which further helps time fly by as we do our calf chores.
---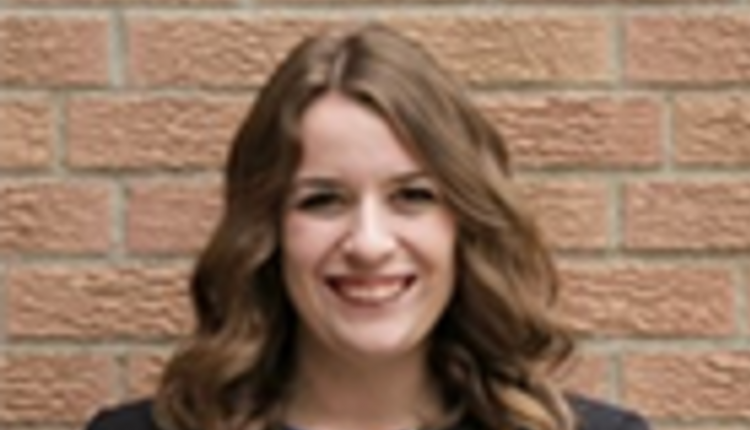 The author dairy farms with her parents and brother near Hawkeye, Iowa. The family milks approximately 300 head of grade Holstein cows at Windsor Valley Dairy LLC — split half and half between a double-eight parallel milking parlor and four robotic milking units. In the spring of 2020, Molly decided to take a leap and fully embrace her love for the industry by returning full time to her family's dairy.