The information below has been supplied by dairy marketers and other industry organizations. It has not been edited, verified or endorsed by Hoard's Dairyman.
Merck Animal Health, known as MSD Animal Health outside of the United States and Canada, a division of Merck & Co., Inc., Rahway, N.J., USA (NYSE:MRK), announced today the U.S. Food and Drug Administration's approval of an expanded indication for BANAMINE® TRANSDERMAL (flunixin transdermal solution). The new indication is for the control of pyrexia (fever) due to acute mastitis with a short milk withhold of 48 hours.
"This new indication means BANAMINE TRANSDERMAL can be given with confidence to lactating cows," said Scott Nordstrom, D.V.M., director of livestock innovation and discovery for Merck Animal Health. "With simple, pour-on administration along the animal's back, BANAMINE TRANSDERMAL saves time and labor costs while getting cows back into the milking string fast."
In a multi-site field study, 95% of dairy cows with acute mastitis had a reduction in fever of 2° F or more six hours after treatment with BANAMINE TRANSDERMAL. That compared to 35% of untreated controls.1
"Studies also show that a single dose of BANAMINE TRANSDERMAL is absorbed into the bloodstream within minutes2 and has a long duration of activity at the site of inflammation3," said Nordstrom. "This gives cattle the best opportunity to recover quickly and return to productivity."
Introduced in 2018, BANAMINE TRANSDERMAL is the first and only FDA-approved product for pain control in a food-producing animal, and the first and only non-steroidal, anti-inflammatory (NSAID) cattle product available as a pour-on. It is a prescription product labeled for control of fever associated with bovine respiratory disease and acute mastitis, and for control of pain associated with foot rot.
BANAMINE TRANSDERMAL is easy to administer, and it eliminates the time-consuming and stressful treatment process associated with intravenous (IV) administration, which is the administration route of previous NSAIDs.
Workers can easily administer BANAMINE TRANSDERMAL without extensive training. The pre-calibrated packaging and red-colored solution help ensure the correct dose is given every time. The unique bottle design makes it simple to apply topically on dry skin in a narrow strip down the animal's midline from the withers to the tail head.
"Caregivers can see visible results from relieving pain and fever symptoms in animals," said Nordstrom. "This additional FDA claim for BANAMINE TRANSDERMAL is the latest example of the commitment from Merck Animal Health to improving animal care and providing dairy producers' with options through innovation."
To learn more about BANAMINE TRANSDERMAL, visit BanamineTD.com or contact your veterinarian.
1 Evaluation of the efficacy and safety of flunixin transdermal solution for the control of pyrexia and/or inflammation associated with naturally occurring bovine mastitis (Study No. S12074-00). 2014.
2 Data on file: EX-05331-00.
3 Lees P, Higgins AJ. Flunixin inhibits prostaglandin E2 production in equine inflammation. Res Vet Sci. 1984; 37:347-349.
---
IMPORTANT SAFETY INFORMATION: NOT FOR HUMAN USE. KEEP OUT OF REACH OF CHILDREN. Milk that has been taken during treatment and for 48 hours after treatment must not be used for human consumption. Cattle must not be slaughtered for human consumption within 8 days of the last treatment. Not for use in replacement dairy heifers 20 months of age or older or dry dairy cows; use in these cattle may cause drug residues in milk and/or calves born to these cows or heifers. Not for use in beef and dairy bulls intended for breeding over 1 year of age, beef calves less than 2 months of age, dairy calves, and veal calves. Do not use within 48 hours of expected parturition. Approved only as a single topical dose in cattle. For complete information on Banamine® Transdermal, see accompanying product package insert.
---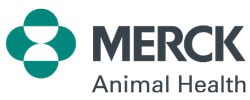 About Merck Animal Health
At Merck, known as MSD outside of the United States and Canada, we are unified around our purpose: We use the power of leading-edge science to save and improve lives around the world. For more than a century, we've been at the forefront of research, bringing forward medicines, vaccines and innovative health solutions for the world's most challenging diseases. Merck Animal Health, a division of Merck & Co., Inc., Rahway, N.J., USA, is the global animal health business of Merck. Through its commitment to The Science of Healthier Animals®, Merck Animal Health offers veterinarians, farmers, pet owners and governments one of the widest ranges of veterinary pharmaceuticals, vaccines and health management solutions and services as well as an extensive suite of connected technology that includes identification, traceability and monitoring products. Merck Animal Health is dedicated to preserving and improving the health, well-being and performance of animals and the people who care for them. It invests extensively in dynamic and comprehensive R&D resources and a modern, global supply chain. Merck Animal Health is present in more than 50 countries, while its products are available in some 150 markets. For more information, visit www.merck-animal-health.com and connect with us on LinkedIn, Facebook, Twitter and Instagram.