The information below has been supplied by dairy marketers and other industry organizations. It has not been edited, verified or endorsed by Hoard's Dairyman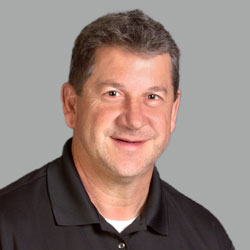 After nearly 40 years of faithful and impactful service to the U.S. seed industry, La Crosse Seed's Bert Strayer has retired. He transitioned to the next chapter of his life to manage his family's business enterprise on April 14.
After graduating from Iowa State, Strayer began his seed career in 1986 with Strayer Seed Farms, his family's seed business in Hudson, Iowa, founded by his great-grandfather in 1904. They specialized in food-grade soybeans, commercial soybeans, seed oats and in 1988 he added wholesale grass seed. After surviving a brief stint with ABT, he joined La Crosse Seed in 2000 and has served in capacities as regional sales manager, location manager, forage lead, cover crop lead and DLF wholesale forage lead.
Strayer was the Western division sales manager for La Crosse Seed, leading a team of seven forage, turf, cover crop and native seed specialists in the upper Midwest to assist customers with their seed and agronomic needs.
"Bert has been an incredible contributor to the success of La Crosse Seed, and we would not be where we are today without Bert," said Patrick Reed, VP of sales for DLF's North American distribution business. "You will not meet a person more passionate about the seed industry, nor a better advocate."
Strayer has held leadership positions in the seed industry throughout his career serving on boards for the Iowa Seed Association and the Iowa Forage and Grassland Council. He served as co-chair of the cover crop committee within Iowa's Conservation Infrastructure Initiative. Strayer also served on working groups for the American Seed Trade Association and on the scholarship committee for the Independent Professional Seed Association.
"Bert has had a tremendous impact, not just on our business, but the seed industry as well," said Dan Foor, SVP for DLF's North American distribution business. "He has developed life-long friendships with farmers, our dealer customers, his colleagues as well as industry contacts that have helped shape and advance the segment of the seed sector in which we operate to what it is today. His contributions have been without equal."
"As a fourth-generation seedsman, I've been blessed with opportunities to honor my family's heritage and to work for La Crosse Seed, a company with employees characterized by a high level of competency, commitment, and passion," said Strayer. "With the goal to supply seeds that satisfy the demand for better forage, turf and conservation, I encourage being a seed professional who continues to learn, share, empower and facilitate all things seed. Thank you and God bless."
<!-no ad-->
---
About La Crosse Seed
La Crosse Seed has paired an unmatched portfolio of high-quality forage, cover crop, turf, wildlife and native seed with knowledgeable and experienced sales and support staff since 1919. Please call (800) 356-7333 or visit www.lacrosseseed.com to learn more about its products and services or to find a regional sales manager.