The information below has been supplied by dairy marketers and other industry organizations. It has not been edited, verified or endorsed by Hoard's Dairyman.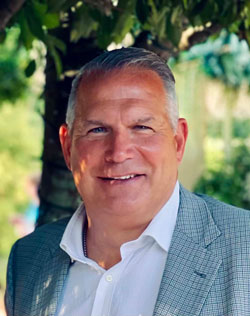 Low Carbon Technologies (LCT), the industry-leading agricultural sustainability company and a division of Select Sires Inc., has hired Ron Schuller to focus on business leadership and marketing strategy. He will join an experienced team and help to manage the responsibilities and timelines associated with the Low Carbon Technologies USDA PVP, LCT Enrolled and the Low Carbon Technologies USDA Climate Smart Pilot Programs. Schuller will collaborate with various departments to facilitate LCT operations, including science and program development teams, beef and dairy supply chains, ProfitSOURCE® and GeneNet® programs, IT, marketing, communications and human resources.
<!-no ad-->
"Ron has an extensive background in brand management and marketing strategy," said David Thorbahn, president and CEO, Select Sires Inc. "We look forward to welcoming him to Low Carbon Technologies and Select Sires. Ron has been tapped to develop a marketing strategy, implement business process, and elevate brand awareness for this new initiative within Select Sires Inc."
Schuller has more than 30 years of experience in a variety of roles, including key executive leadership positions within specialty retail, consumer packaged goods and financial services. He has worked with some of the world's most successful brands as a strategic consultant and owns a boutique consultancy, Red Barn Consulting, based in Dublin, Ohio. Prior to Red Barn Consulting, Schuller was the chief marketing officer of Benjamin Moore & Co. – a Berkshire Hathaway company. He also spent many years in fashion apparel retail where he held chief marketing officer and executive marketing and strategy leadership positions.
Schuller is a graduate of The Ohio State University where he earned his Bachelor of Science in business finance and focused his graduate studies in marketing at the Fisher College of Business. He currently serves on the Advisory Board of Directors of The Ohio State University Fashion and Retail Studies Program within the Fisher College of Business.
Based in Plain City, Ohio, Select Sires Inc., is the largest global A.I. cooperative and is comprised of six farmer-owned and -controlled local organizations in the United States. As the industry leader, it provides highly fertile semen, as well as excellence in service and programs to supply dairy and beef producers with the world's best genetics.