The information below has been supplied by dairy marketers and other industry organizations. It has not been edited, verified or endorsed by Hoard's Dairyman.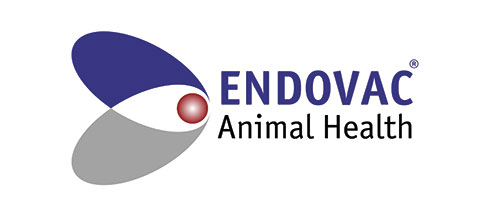 Forty years ago, ENDOVAC Animal Health began as a small, family-owned company. Today, the company is celebrating 40 years of providing superior science in the animal health industry throughout the nation and internationally.
In 1983, Ron Sprouse, M.D., Ph.D., and Harold Garner, DVM, both working at the University of Missouri-Columbia, researched and developed a vaccine for horses that proved effective against a broad spectrum of bacteria. Along with Dr. Sprouse's wife, Dorothy, and Dr. Garner's wife, Patsy, they founded the company, formerly known as IMMVAC, to commercialize the novel technology.
ENDOVAC manufactures vaccines for livestock to aid in the protection of numerous diseases caused by gram-negative bacteria. The first product, Endoserum for Equine, received its USDA license in 1986. Over the years, the company grew and specialized to provide products for other industries, including ENDOVAC-Dairy®, ENDOVAC-Beef®, ENDOVAC-Porci® and ENDOVAC-Equi®.
"It started with an idea to make a difference in agriculture. And, it has. It's made a profound difference," says Kevin Sprouse, ENDOVAC chairman and CEO. "We built something that is pretty special, and I'm very proud of it."
As part of the celebration, President Steve Knorr unveiled a Legacy Wall at the company headquarters that highlights the company's history. "Forty years in this business for a company this size is incredible," says Steve Knorr, ENDOVAC president. "The impact that ENDOVAC's going to have over the next 40 years is going to be transformational. The foundation has been put in place for us to continue to grow and improve."
With national and international sales, the company continues to grow. ENDOVAC moved to its new 25,000 square foot headquarters with production and office space in 2020. The following year, ENDOVAC became ISO certified, meeting all international quality management system standards. The rigorous ISO certification process means that ENDOVAC meets all customer and other stakeholder needs within statutory and regulatory requirements.
ENDOVAC Animal Health is a proactive animal health company focused on premium science. They maintain a culture that is dedicated to customer-centric integrity and an animals first mentality. Forty years ago, ENDOVAC Animal Health began as a small, family-owned company.