This week truly kicks off the holiday season. It's a season where holiday spirit comes in many forms. Often times, that spirit and true love is expressed through food.
As we gear up for the Thanksgiving feast, there is no denying that dairy plays a huge role in the holidays. As dairy farmers, we know what our products offer nutritionally to our customers. It always makes me proud to see grocery carts that are piled full of butter, whipping cream, and cheese.
There is also an emotional connection to dairy products during this holiday season. Many families prepare recipes for dishes that have been passed down through generations that just aren't the same without that special, important ingredient. Because really, what would pumpkin pie be without the whipped cream?
Dairy creates the sweet memory of ice cream on the porch on a hot summer day. It's the perfect mashed potatoes with just the right amount of butter and cream at Thanksgiving. Dairy is that special dessert that Grandma only made at Christmas that everyone has tried to recreate and is just missing her love.
I'd go so far as to say that dairy is a love language. We know the cow side and the labor of love we pour into each tank of milk. Those dairy flavors end up wrapped up in nostalgia and are the base of why we cook special dishes for each other. They create memories of special moments held within our taste buds. We are an industry of love from start to finish.
---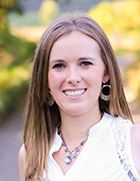 The author is a third-generation dairy farmer from Oregon where she farms in partnership with her husband and parents. As a mother of young sons who round out the family-run operation as micromanagers, Darleen blogs about the three generations of her family working together at Guernsey Dairy Mama. Abiqua Acres Mann's Guernsey Dairy is currently home to 90 registered Guernseys and transitioned to a robotic milking system in 2017.