Iowa's Dairy Farmers Featured at State Fair
When the Iowa State Fair opens Thursday in Des Moines, it will be hard not to notice the presence of Iowa's dairy farmers. From the crowning of their new dairy princess the night before the fair opens, to the popular concessions they operate in two locations, to a handful of educational displays and presentations, it's clear the dairy community sees the State Fair as an opportunity to connect with its consumers. To kick things off, Midwest Dairy Association, which puts together the fair's activities on behalf of dairy farmers, is participating in the fair's Grand Opening ceremony on Thurs., Aug. 9, by bringing former National Football League wide receiver Eddie Kennison and Kansas City Chiefs mascot KC Wolf in for at Touchdown Dance competition. The event, at 7:15 a.m., highlights Fuel Up to Play 60, the National Dairy Council's partnership with the NFL to fight childhood obesity. Throughout the fair, the organization's concession at the Cattle Barn and in the Agriculture Building offers hand-dipped malts, ice cream and milk. Midwest Dairy is also featuring six dairy farmers in photo displays at the Boulevard of Breeds in the dairy barn. The six are: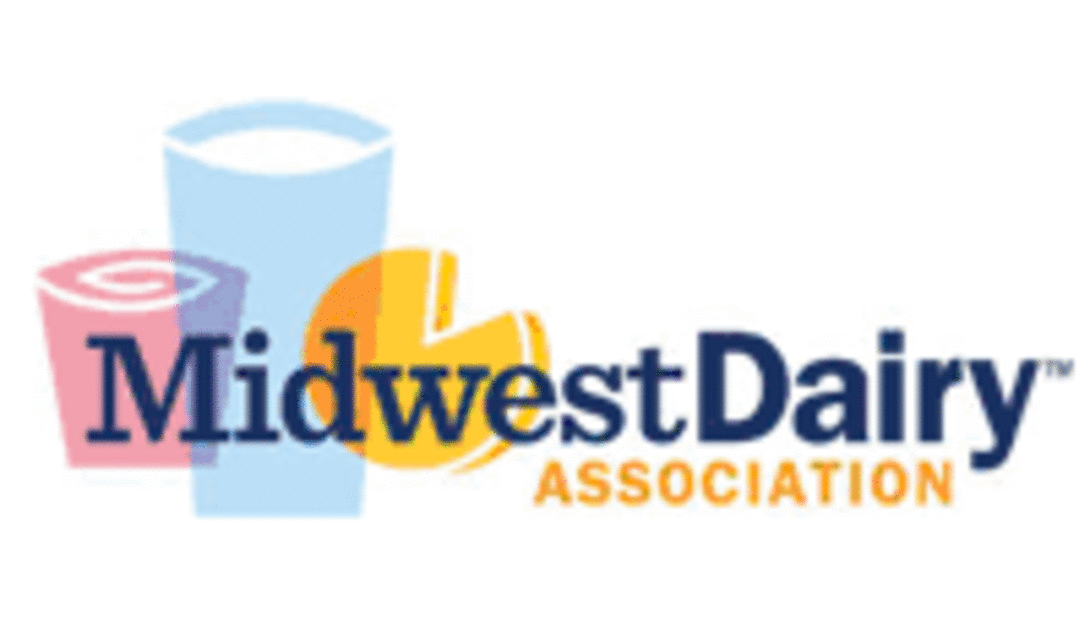 • Brown Swiss – Denise and Barb Mashek, Calmar
• Holstein – Dan and Rick Reuter, Peosta
• Guernsey – Don and Glenda Eilers, Scotch Grove
• Jersey – Joe, Eric and Stuart Lyon, Toledo
• Ayrshire – Jim and Sharon Tentinger, Remsen
• Milking Shorthorn – Larry Landsgard, Saint Olaf
In the Animal Learning Center, Midwest Dairy's display includes a cow waterbed and a Bou-Matic milking machine demonstration, showing how a cow might spend her day. An AgTivities presentation there allows kids to color, and play Jeopardy and other games. A "Thank A Farmer" presentation will also take place three times daily on the building's stage. Other educational offerings are part of a multi-commodity arrangement in the Agriculture Building, and Midwest Dairy helps to sponsor the Little Hands on the Farm area and the Blue Ribbon Kids Club.Concrete ice cream cones standing 3 ½ feet high are located around the grounds, painted by various groups and companies. Midwest Dairy's cone is shaped like a barn with a cow stepping through the cone. A QR code on it can be scanned to visit www.dairymakessense.com. Midwest Dairy is also part of the Coalition to Support Iowa's Farmers, which is using
"Farmer Phil"
as a new way to engage visitors about the importance of livestock. Fair-goers can pick up a free fan featuring Farmer Phil and Iowa farm facts in the Avenue of Breeds in the northwest corner of the Swine Barn daily from 9 a.m. to 9 p.m., taking it on a 'tour' of their adventures around the fair, snapping a picture and posting their experience on Facebook at
facebook.com/supportfarmers
or tweeting them with hashtag #FarmerPhil. The Iowa Food and Family Project also includes Midwest Dairy, and their "Back to the Farmer" sculpture, made entirely out of canned food items, will be featured in the Varied Industries Building. After the Fair, the canned goods will be donated to food banks throughout the state.
Midwest Dairy Association
is a non-profit organization funded by dairy farmers to build demand for dairy products through integrated marketing, nutrition education and research. Midwest Dairy is funded by checkoff dollars from dairy farmers in a 10-state region, including Minnesota, North Dakota, South Dakota, Nebraska, Iowa, Illinois, Missouri, Kansas, Arkansas and eastern Oklahoma. For more information, visit www.midwestdairy.com. Follow us on
Twitter
and find us on
Facebook
at Midwest Dairy.
08.07.2012