TrackNetTM from Valley Irrigation Enhances Growers' Ability to Manage Pivots Remotely
Valley Irrigation, the leader in precision irrigation, introduces Valley TrackNetTM, a family of web-based irrigation management products that offers growers the ability to manage their center pivots and linears both remotely and more efficiently.
Though Tracker products have been available from Valley for nine years, the new TrackNet family of products allows for a wider range of options in the Tracker product line, including the new TrackerPro.

Through the use of Valley TrackNet, growers can easily monitor and manage any brand of center pivot or linear, as well as Valley auxiliary equipment from mobile devices, such as smartphones, tablets, and laptops.
"TrackNet gives growers control, and with that comes peace of mind," states Wade Sikkink, Tracker Product Manager. "It helps them manage their time better because they no longer need to make daily trips to the field to monitor their irrigation equipment, which results in both labor and fuel savings."
With TrackNet, growers can control many aspects of their center pivots and linears, including turning machines on and off, programming application rates, monitoring chemigation, uploading Variable Rate Irrigation (VRI) prescriptions, and viewing historical information and weather reports, all on one easy-to-use platform that is available in multiple languages.
There are three Valley TrackNet remote communication devices to choose from, based on the needs of the grower: TrackerLT, TrackerSP , and the new TrackerPro.
The TrackerLT is designed for Valley mechanical and non-Valley control panels and allows basic control and monitoring.
The TrackerPro is also used with both Valley mechanical and non-Valley control panels, and gives growers the highest level of monitoring and control available for these panels.
The TrackerSP offers the premier level of monitoring and control, designed specifically for the Valley TouchProTM, Pro2, and Select2 control panels. Valley dealers work with growers to select the product best suited for their needs.
Valley TrackNet is backed and supported with the same high commitment to customer satisfaction that all Valley products and services are known for. For more information on TrackNet, contact your local Valley dealer or visit www.ValleyIrrigation.com/TrackNet.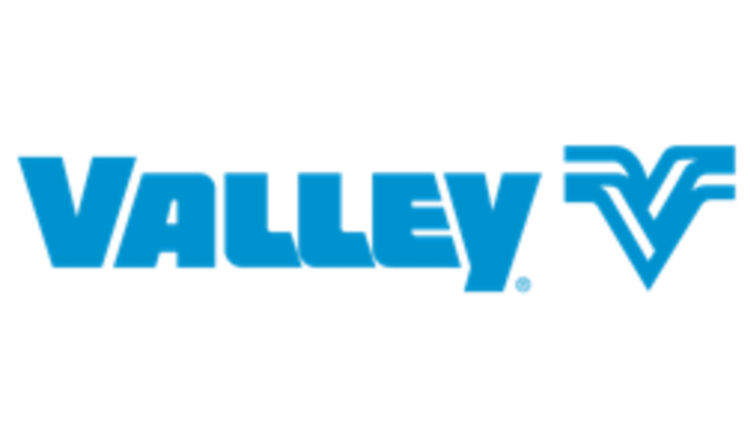 The Valley brand is recognized worldwide as the leader in sales, service, quality and innovation, and has been recognized as such since Valmont founded the mechanized irrigation industry in 1954. With historical sales of more than 175,000 center pivots and linears, Valmont-built equipment annually irrigates approximately 17 million acres (6.9 million hectares) around the world. The Nebraska-based company remains dedicated to providing innovative solutions now and well into the future.
08.22.2012