Early North America Harvest Data Shows Significant Yield Advantage with Optimum® AQUAmax™ Products from DuPont Pioneer
Extensive side-by-side yield data covers broad geography and thousands of farms
New Pioneer® brand Optimum® AQUAmax™ products from DuPont Pioneer demonstrated a significant yield advantage in the second year of on-farm evaluations in North America during unprecedented drought conditions. On more than 4,000 side-by-side comparisons with competitive products, preliminary 2012 yield data from Pioneer shows an advantage of more than 8 percent with Optimum AQUAmax products in water-limited environments and almost a 2 percent yield advantage in favorable growing environments at locations harvested as of Sept. 27, 2012.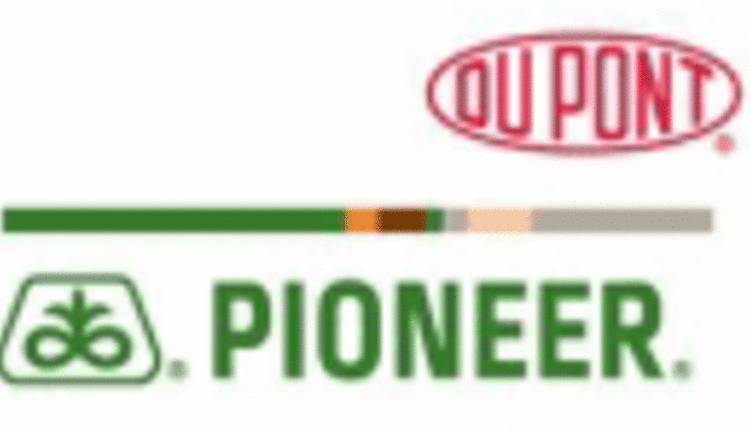 Across the past two growing seasons among more than 12,600 comparisons, Optimum AQUAmax hybrids have shown a 7.6 percent yield advantage in water-limited environments and a 2.7 percent yield advantage in favorable growing conditions.
"Even in drought conditions rarely experienced by most corn growers, Optimum AQUAmax products showcased their outstanding performance potential," says
Paul E. Schickler
, president of DuPont Pioneer.
Over the past two years, Pioneer has released 25 Optimum AQUAmax products onto the market and expects to increase that number for the 2013 growing season.
Pioneer researchers use native genes from a wide background of maize genetics to help improve drought tolerance within Optimum AQUAmax products. Because drought is a complex challenge, many genes are involved in a plant's ability to tolerate hot, dry conditions.
"Innovative products like Optimum AQUAmax provide growers the opportunity to help defend their acres against brutal growing conditions," says Schickler. "This year thousands of farmers were able to see firsthand that Optimum AQUAmax products deliver yields, rain or shine. As we kick off our 2013 selling season, early grower demand for Optimum AQUAmax products is very strong."
Field reports throughout the 2012 growing season revealed that unlike hybrids exhibiting typical responses to water limited environments, customers that planted Optimum AQUAmax products noticed increased plant staygreen, less leaf rolling and firing, and improved root mass.
"The value of the Pioneer research investment is clearly demonstrated in side-by-side comparisons between Optimum AQUAmax and competitive products," says Schickler. "Our differentiated approach focuses on total product performance – enhancing yield performance during water deficits, agronomic stability under optimal water conditions and the on-farm expertise to manage water and deliver productivity and profitability on every acre."
As global food, feed, fuel and fiber consumption continues to increase, researchers at Pioneer are constantly looking for methods to enhance productivity and bring the best products to customers faster. A direct result of the Accelerated Yield Technology (AYT™) system, Optimum AQUAmax products were created by funneling millions of experimental corn inbreds of interest into the AYT system. Only a small percentage of inbreds ever advance to Pioneer field trials.
"Even with technology advancements like those employed with the AYT system available, we have to acknowledge the significant challenges dealt by Mother Nature," says Schickler. "Optimum AQUAmax products are not cacti and do require moisture to germinate and develop, and early harvest data strongly indicates that these products performed as expected."
DuPont Pioneer
is the world's leading developer and supplier of advanced plant genetics, providing high-quality seeds to farmers in more than 90 countries. Pioneer provides agronomic support and services to help increase farmer productivity and profitability and strives to develop sustainable agricultural systems for people everywhere. Science with Service Delivering Success™.
DuPont
(NYSE: DD) has been bringing world-class science and engineering to the global marketplace in the form of innovative products, materials, and services since 1802. The company believes that by collaborating with customers, governments, NGOs, and thought leaders, we can help find solutions to such global challenges as providing enough healthy food for people everywhere, decreasing dependence on fossil fuels, and protecting life and the environment. For additional information about DuPont and its commitment to inclusive innovation, please visit www.dupont.com.
Forward-Looking Statements:
This news release contains forward-looking statements based on management's current expectations, estimates and projections. All statements that address expectations or projections about the future, including statements about the company's strategy for growth, product development, market position, expected expenditures and financial results are forward-looking statements. Some of the forward-looking statements may be identified by words like "expects," "anticipates," "plans," "intends," "projects," "indicates," and similar expressions. These statements are not guarantees of future performance and involve a number of risks, uncertainties and assumptions. Many factors, including those discussed more fully elsewhere in this release and in documents filed with the Securities and Exchange Commission by DuPont, particularly its latest annual report on Form 10-K and quarterly report on Form 10-Q, as well as others, could cause results to differ materially from those stated. These factors include, but are not limited to changes in the laws, regulations, policies and economic conditions, including inflation, interest and foreign currency exchange rates, of countries in which the company does business; competitive pressures; successful integration of structural changes, including restructuring plans, acquisitions, divestitures and alliances; cost of raw materials, research and development of new products, including regulatory approval and market acceptance; seasonality of sales of agricultural products; and severe weather events that cause business interruptions, including plant and power outages, or disruptions in supplier and customer operations. The company undertakes no duty to update any forward-looking statements as a result of future developments or new information.
10.01.2012