Have You Herd…
… "Like"
MyBeefCheckoff on Facebook
for the latest news and updates.
… Beef checkoff visits
Hardie Farms in New York
.
… Beef checkoff sets
FY201 plan of work
World Dairy Expo Coverage
Tune in to
AgDay TV
, Friday, Oct. 12, 2012, and watch the Food and Your Family segment of the "World Dairy Expo Special Edition of AgDay" for a TV segment from the beef checkoff. Angie Horkan, Wisconsin Beef Council director of marketing and Gary Sharp, beef and dairy producer from Bath, S.D., discuss cooking a great piece of beef for your family and why we can feel good about eating beef.
Checkoff's Nutrition Research Paves the Way for Beef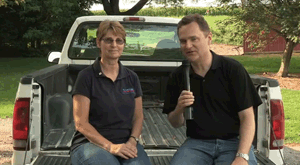 The beef checkoff recently visited with Patty Bikowsky, Cattlemen's Beef Board member and dairy producer from Madison, N.Y., who milks 75 registered Holsteins and crops 250 acres of alfalfa, corn and oats at Sweet Meadows Farm. Patty says the checkoff has conducted research that shows beef is actually good for your heart – eating lean beef will lower your cholesterol. And, she's proud that checkoff dollars continue to be invested in nutrition research that shows beef is a preferred nutrient-rich protein for health, backed by scientific evidence. Consumers, from infants to the aging population, need to know beef's role in a healthy diet.
Click here for five videos from Patty's dairy farm
.
Online Conversations Around Veal
The Veal Marketing team extended social media content to state beef councils and retailers to promote veal this Columbus Day. A content calendar of ready-to-use
Twitter
and
Facebook
updates make it easy to incorporate into states' and retailers' social media properties. This social media content calendar will not only promote tips on how to purchase and prepare veal, the status updates and tweets also encourage consumers to enter the sweepstakes taking place on www.VealMadeEasy.com. By extending this content calendar to states and retailers the team is helping to drive online conversations around veal. For more information, visit www.VealMadeEasy.com.
Digital Campaign Supports Veal Promotion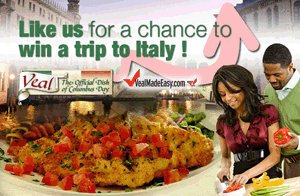 New creative was developed for use on the Veal Made Easy Facebook and profiles to promote the Veal Columbus Day promotion that kicked off in September. The goal of the creative designs is to increase the number of "likes" and engagement on the Veal Made Easy social media properties and drive
Facebook
and
Twitter
users directly to the sweepstakes site while increasing visibility and entries of the Columbus Day promotion with veal that celebrates veal as the official dish of Columbus Day and encourages home cooks to prepare veal on the Italian-themed holiday. For more information, visit www.VealMadeEasy.com.
Showcasing Positive Stories About Veal
Looking for positive media stories on veal to share with foodservice operators and suppliers? The Veal Communications team has created a "media look book" that showcase stories that appeared in national foodservice trade publications. This tool will be shared with foodservice operators, suppliers and State Beef Councils for distribution to highlight veal's appeal in foodservice. To request copies, contact Camille Reents, 303-850-3353, www.creents@beef.org.
U.S. Farmers & Ranchers Celebrates Anniversary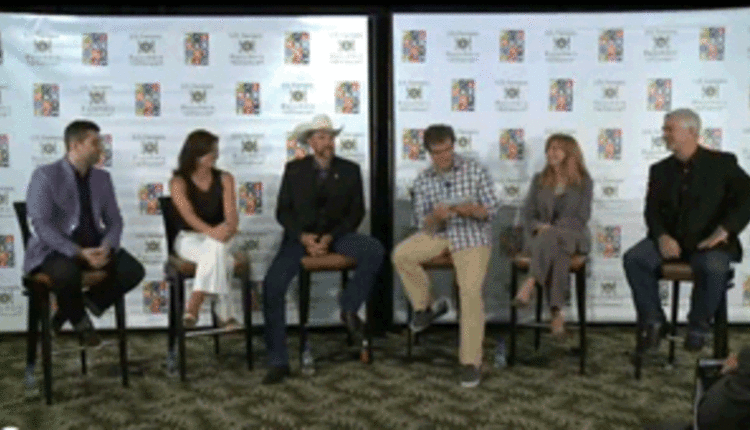 Since USFRA launched its public movement in September of 2011, it has made unprecedented strides in restoring consumer trust in agriculture. USFRA, funded in part by the beef checkoff, is:
• One of the most engaging digital campaign to date according to several social media platforms including Facebook
• Reaching influencers who change society's views about agriculture
• Mobilizing our base of farmer and rancher voices
Here are some key examples of these successes:
• Online activity continues to rise on the USFRA Facebook page and FoodDialogues.com. With a recent partnership with StumbleUpon, USFRA likes have skyrocketed to over 61,000, the most recent number to date. FoodDialogues.com has attracted more than 418,862 Unique Visitors.
• Conducting consumer research that gives farmers and ranchers insights on how to talk to consumers about what they do. This includes a training program which has trained more than 4,000 farmers and ranchers.
Click here
for more.
10.11.2012