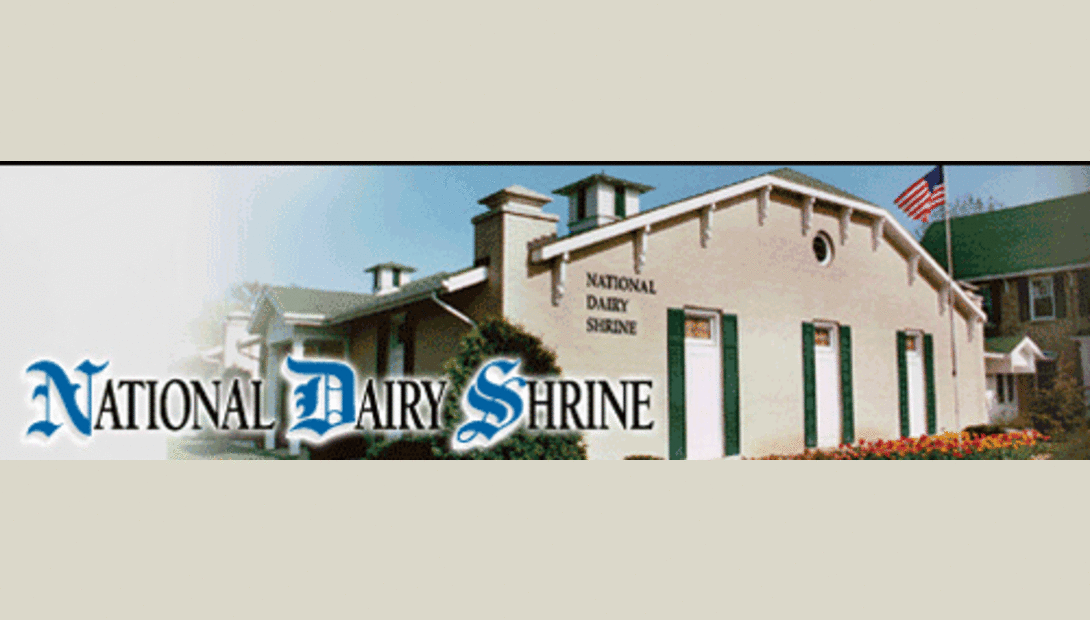 From time to time, the National Dairy Shrine honors outstanding volunteers with the 4-E Award. This honor is bestowed on those individuals who have made special contributions to National Dairy Shrine and exemplify
Extra Energy, Effort, Enthusiasm, and Exuberant
leadership for the organization. Honorees are recognized on a special plaque in the Joe Eves Library at the National Dairy Shrine Museum in Fort Atkinson, Wisconsin. At the 63rd annual meeting Richard Denier of Carmel, California was recognized as the ninth winner of National Dairy Shrine's 4-E Award.
Rich has stepped up to the plate numerous times to assist National Dairy Shrine. Most recently he has been part of the NDS fund raising committee to help with improvements to the NDS library and museum. He co-chaired the fund raising efforts to create the Maurice E. Core scholarship. Single handed he raised thousands of dollars to make this scholarship active in only one year. Denier served six years on the NDS board of directors. In 2001, Rich served as the 52nd president of National Dairy Shrine. During his tenure the amount given in scholarships increased greatly and the Progressive Producer award became a popular new award. Today, Denier is continuing his efforts to raise money for National Dairy Shrine.
In addition to his volunteer work with NDS, Denier has been a long-time leader of the international marketing of USA genetics at World Wide Sires. Rich is known around the world as a strong enthusiast and ambassador for the US dairyman. He was one of the true pioneers in the international genetics industry.
Richard Denier is another great example of the many dedicated volunteers who give unselfishly of their time and talents to better the dairy industry through their work at National Dairy Shrine. The National Dairy Shrine and its' 18,000 plus members sincerely thank the newest 4-E volunteer award winner Richard Denier!
10.22.2012