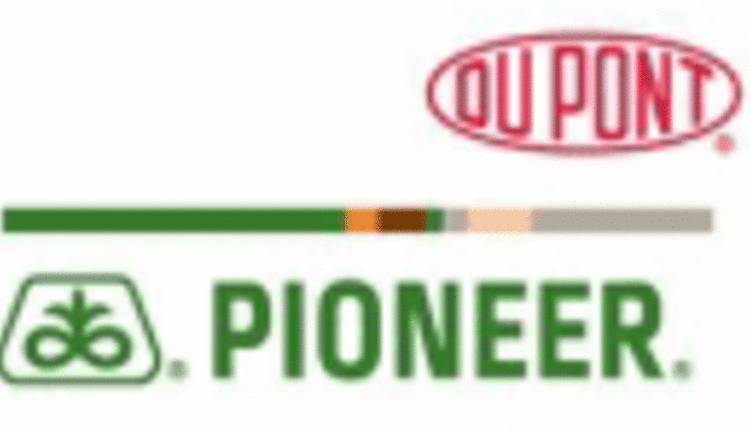 DuPont Pioneer presented a $20,000 education grant to the Wisconsin FFA Foundation, which will be used for leadership development and agricultural education activities. The grant, which was presented to state leaders during the National FFA Convention & Expo in Indianapolis, is part of $80,000 in grants presented to state FFA foundations within the Pioneer Northern Business Unit, which includes Minnesota, North Dakota, South Dakota and Wisconsin.
"Wisconsin FFA greatly appreciates the DuPont Pioneer support and commitment to our mission of preparing youth for college and careers," said Nicole Nelson, executive director of the Wisconsin FFA Foundation. "The grant will foster innovation to continue our state's growth trend."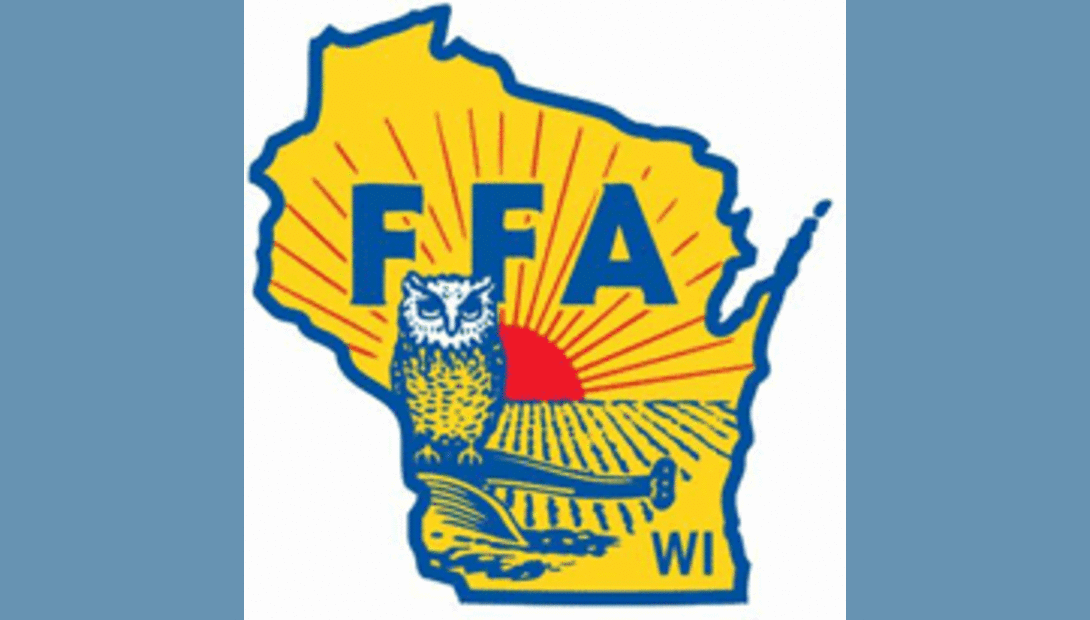 "DuPont Pioneer is pleased to support the Wisconsin FFA Foundation," said Patrick Yockey, DuPont Pioneer business director for the Northern Business Unit. "We strongly believe that the development and education of FFA leaders is essential to our industry as we all strive to meet the growing global demand for food."
Wisconsin FFA serves 19,000 student members – a 28-year membership high – by facilitating contests, conferences and other experiences that prepare them for college and careers in the diverse agriculture, food and natural resources industry. The Wisconsin FFA Foundation unites individuals, organizations and companies who share a common interest in the advancement of agriculture and community leadership through FFA. Learn more about the Wisconsin FFA Foundation by visiting www.wisconsinffafoundation.org.
As the philanthropic arm of Pioneer, the Pioneer Giving Program makes contributions to educational institutions on behalf of the business and employees. Consideration for grants is given in the communities where DuPont Pioneer employees, customers and representatives live and work.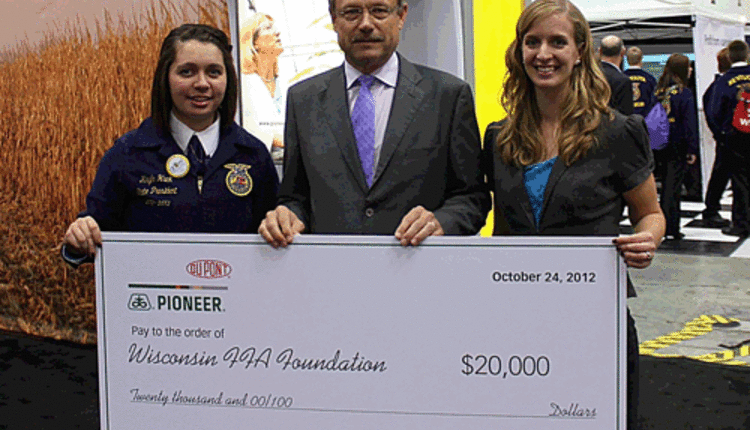 DuPont Pioneer President Paul Schickler presents education grant to Wisconsin FFA Leaders. Left to Right: Kayla Hack, Wisconsin FFA President; Paul Schickler, DuPont Pioneer President; Nicole Nelson, Wisconsin FFA Foundation Executive Director
DuPont Pioneer
is the world's leading developer and supplier of advanced plant genetics, providing high-quality seeds to farmers in more than 90 countries. Pioneer provides agronomic support and services to help increase farmer productivity and profitability and strives to develop sustainable agricultural systems for people everywhere. Science with Service Delivering Success™.
DuPont
(NYSE: DD) has been bringing world-class science and engineering to the global marketplace in the form of innovative products, materials, and services since 1802. The company believes that by collaborating with customers, governments, NGOs, and thought leaders, we can help find solutions to such global challenges as providing enough healthy food for people everywhere, decreasing dependence on fossil fuels, and protecting life and the environment. For additional information about DuPont and its commitment to inclusive innovation, please visit www.dupont.com.
10.25.2012