Dairy Checkoff Leader: Dairy Promotion is the Farmer's Voice in the Marketplace
Producers Must Become Advocates to Build Consumer Trust and Dairy Sales
The dairy checkoff gives producers a voice in the marketing chain after milk leaves their farms, and that helps grow sales, said Tom Gallagher, CEO of Dairy Management Inc., which manages the national dairy checkoff program.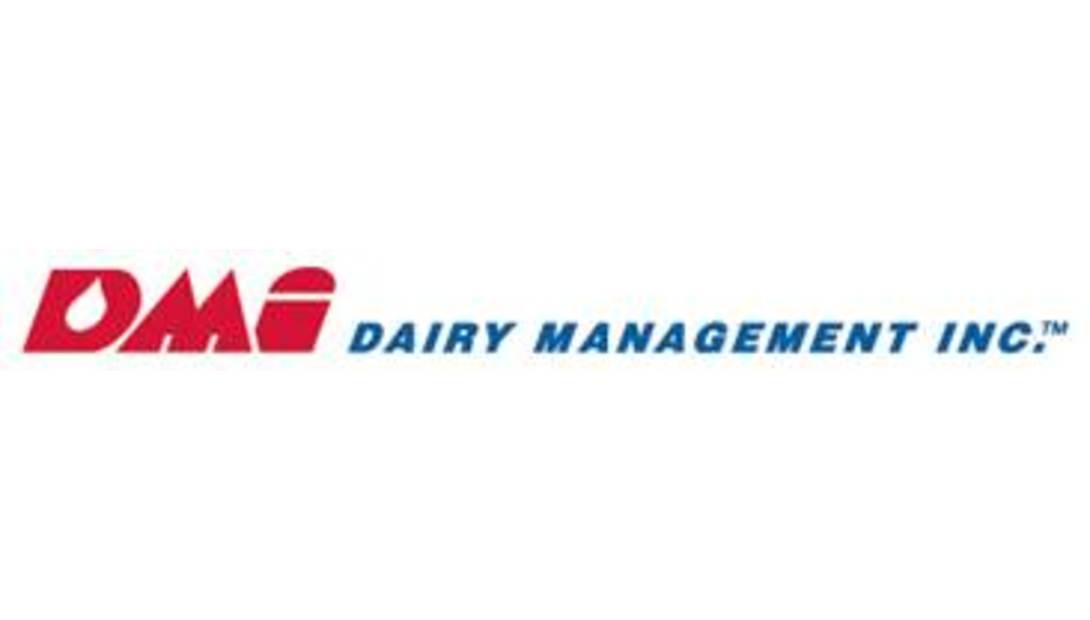 While brands are focused on market share, producers need growth in all dairy product categories, Gallagher said during the UDIA/NDB/NMPF annual meeting in Orlando, Fla.
"The checkoff is the producer's voice to grow categories and increase sales," Gallagher said.
Among the checkoff's priorities, Gallagher said, is to work with partners such as McDonald's, Domino's and Quaker, and encourage them "to do something they wouldn't do otherwise, or to do it faster, to meet consumer demand and grow sales for everybody."
As an example, Gallagher cited the transformation and regeneration of the pizza category. The dairy checkoff has worked with Domino's and others to improve quality and place more cheese on pizzas. Checkoff partnerships with Domino's and others have moved more than 6 billion additional pounds of milk the last three years. The checkoff also is growing sales of U.S. cheese in the Pacific Rim.
Another example is stimulating formulation of dairy products in quick-serve restaurants. "The work with McDonalds has moved more than 2 billion additional pounds of milk over the last three years," Gallagher said. "It also has stimulated others in the category to follow McDonald's lead in dairy innovation."
A new partnership with Quaker will explore other opportunities. Quaker has committed to building consumer awareness of preparing oatmeal with milk instead of water.
Gallagher said 9 billion servings of oatmeal are prepared annually but less than 30 percent of those are made with milk.
"Each one percent increase would mean an additional 30 million pounds of milk sold," he said.
All told, DMI's partnership strategy combines $200 million of checkoff investment with nearly three times that amount of "other peoples' money" to help drive dairy sales.
"Without the checkoff's partnerships, there would be no Dairy Export Council, no pizza effort, no school programs, no nutrition and product research. None of this happens without your checkoff," Gallagher said.
Building Consumer Trust
Gallagher said the checkoff is engaged in image-building efforts that are designed to reach consumers who he considers to be "more complex to market to than ever before."
"For years, it was taste and price," Gallagher said. "Consumers make purchase decisions very differently today. For them, it's also value, nutrition, convenience, on-the-go and sustainability."
Now more than ever, he said, consumer trust is the foundation of sales. For example, consumers want to know that their food is safe, and that producers are good stewards of the land, and treat their animals well.
"If something goes wrong, and trust in these matters is shaken, consumers want to know that policies and procedures are in place to prevent animal abuse and ensure a safe milk supply," he said.
Gallagher said transparency is mandatory with consumers today. While consumers previously trusted government and businesses, all that has changed.
"Trust barometers tell us that people trust those who seem most like themselves," Gallagher said. "In our case, they trust the people behind the product – dairy farmers and their families. In other words, they want to hear from producers."
The dairy checkoff is working with its partners to help connect producers to consumers.
For example, when Domino's recently rolled out its new Handmade Pan Pizza, it invited producers to serve free samples at several stores. Meanwhile, McDonald's has a pilot project in some Midwestern stores where it is profiling local producers via a special insert placed in its take-out items.
Checkoff partnerships, including a new one developed with Feeding America, will help share producer stories with new audiences. Feeding America works with local food banks to feed the 37 million people each week who are at risk of going hungry.
"Beyond that, millions of health professionals, employees of our partners, parents, teachers and others can create a surround sound of voices telling positive dairy farmer stories," Gallagher said. "We need to start with employees of the checkoff, and work outward to cooperatives, processors and manufacturers through as many channels and touch points as possible. It will build over the next three years."
Gallagher said producers are often the best resource for consumers who are generations removed from the farm.
"This is a much larger effort that engages thousands of farmers telling their story – through social media, in the line at the grocery store, or at a school board meeting," Gallagher said. "It's about sharing a story, and listening to their questions. It's about building relationships.
"Connecting to consumers is as important to your sales, your growth, and your freedom to operate as any other work we do. And only you can do it," he said.
DMI has developed a dairy image action toolkit for dairy producers to use in talking with consumers. For more information, consult your state/regional dairy promotion organization, or send an e-mail to talktotom@rosedmi.com.
11.02.2012