California Dairies, Inc. (CDI), along with the entire California dairy industry, mourns the passing of CDI member-owner and past chairman of the board, George Antonio Borba, on October 23, 2012. George was an extraordinary and respected leader, whose contributions to CDI and the dairy industry are immense. One of his greatest achievements was initiating three of the largest cooperatives in the nation to merge and form California Dairies, Inc., where he served as chairman of the board from its inception in 1999 until 2009. The CDI Board of Directors is honored by and appreciative of his service.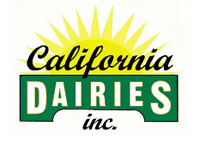 "George Borba was willing to take a vision of a united California dairy industry and take it to the next level. For this, I have the utmost respect for him," said CDI member and former chairman of the board, Tony Mendes. "The dairy industry owes a great deal to George Borba. Throughout his career he vigorously advocated on behalf of all dairymen, large or small, always inserting himself personally into issues that affected them."
George's constant quest to improve the quality of life for the dairy producer kept him at the forefront of innovation, especially in cooperative organizations. George was chairman of the board at California Milk Producers (CMP), a predecessor cooperative of CDI, from 1996-1999. As chairman of CMP, George championed the formation of and served as chairman of a marketing agency in common (MAC) among CMP and other California cooperatives. In 1999, George played an instrumental role in the merger of Danish Creamery, San Joaquin Valley Dairymen and CMP to effectuate a better California dairy industry through the creation of CDI. Under George's leadership, CDI surpassed $3 billion in sales making it the second largest dairy processing cooperative in the nation.
As a CDI member-owner, George's dairy, George Borba and Son Dairy, produced award-winning quality milk and qualified to receive the annual quality milk award nine out of 12 years. Furthermore, the George Borba & Son Dairy has been the top quality producer in CDI's District 1 since 2006.
Outside of the dairy industry, George found great success in the banking industry. Regardless of the success realized in his outside business ventures, George never lost his concern for the plight of the dairymen and worked tirelessly on their behalf throughout his career.
Deeply respected by dairymen in California and across the nation, George will be remembered as a pioneer for the strength and development of the cooperative business model, and as a fearless advocate for dairymen. He was a dairyman first and foremost, and the California dairy industry and CDI have been forever changed by the life and work of George Antonio Borba.
George is survived by his wife of 57 years, Delores; daughters: Kim Borba, Linda (Armen) Gourdikian, Victoria (Andrew) Rynsburger, Cynthia (Tom) Podmajersky; son George Borba Jr. (Jennifer); 18 grandchildren; four great-grandchildren; a brother, John and a sister, Mary Borba Parente.
In lieu of flowers, the Borba family would be honored if charitable gifts be directed in memory of George Borba to: the Dr. Edwin Posadas Prostate Cancer Research Center, 8700 Beverly Blvd., Suite 2416, Los Angeles, CA 90048. Gifts may be made online at www.cedars-sinai.edu/giving/.
About California Dairies, Inc.
California Dairies, Inc. is the largest member-owned milk marketing and processing cooperative in California producing 43 percent of California's milk. Co-owned by more than 420 dairy producers who ship more than 17 billion pounds of Real California Milk annually, California Dairies Inc. is a manufacturer of quality butter, fluid milk products and milk powders. In addition, California Dairies Inc. is the home of two leading and well-respected brands of butter – Challenge and Danish Creamery. California Dairies' quality dairy products are available in all 50 United States and in more than 50 foreign countries. For additional information on California Dairies, Inc., visit www.californiadairies.com.
11.05.2012