The board of directors of California Dairies, Inc. (CDI), the largest dairy processing cooperative in California, is pleased to announce the acquisition of certain assets of Security Milk Producers Association (SMPA), a California milk marketing cooperative, and the addition of SMPA members to the CDI membership effective Jan. 1, 2013.
The SMPA and CDI board of directors determined that the member-owners of both cooperatives would be better served by promoting efficiencies gained by combining their memberships. With this in mind, the SMPA membership voted to dissolve its current management contract and to submit applications for membership in CDI. The CDI board of directors, at its Oct. 30, 2012 board meeting, approved the membership requests from all of the SMPA members who applied. In total CDI will add 33 dairies owned by 25 SMPA members.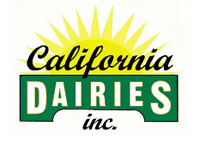 "On behalf of the CDI board of directors and management, I would like to warmly welcome the members of SMPA to the CDI family," said Andrei Mikhalevsky, CDI president and CEO. "The addition of SMPA members to the CDI membership fits well with CDI's growth strategy. Increasing milk supplies will strengthen CDI's market position to the benefit of its member-owners, both old and new, through a continued positive return on investment."
"For the last several years the SMPA board of directors had been looking to better balance its milk supply to its fluid sales with the goal of increased returns to its member-owners. As options were explored it became clear that aligning SMPA's successful fluid milk sales business with CDI's extensive processing capacity provided an opportunity for SMPA and CDI to better balance milk supplies in the state," said SMPA chairman of the board, Ed Haringa. "CDI has a reputation for efficiently running large processing plants, and being a California-based cooperative run by like-minded dairymen, it made sense for SMPA's members to join CDI. The SMPA board of directors is confident that its original goal of returning increased profits to its member-owners will be accomplished through this transaction."
11.09.2012