Honored for technological advancement in agriculture, the new MICHELIN® YieldBib™ radial tire is engineered to reduce soil compaction, improve traction and deflect stubble
For the second time in five years, Michelin North America Agricultural Tires has been recognized for making it easier for farmers to more successfully produce food, fiber and fuel by producing yet another advance in ag tire technology.
The St. Joseph, Mich.-based American Society of Agricultural and Biological Engineers (ASABE) announced in late October that it would award its respected
AE50 Award
for technological advancements in agriculture to the new
MICHELIN® YieldBib™
at Ag Connect Expo in Kansas City, Mo., in January 2013. In 2008 the ASABE honored Michelin with the award when the innovative solutions company introduced North America's first Improved Flexion-class (IF) tire, the MICHELIN® Axiobib™ radial.
In 2012 the innovative solutions delivered by Michelin were ratcheted up when it introduced the MICHELIN® YieldBib™ radial for the Original Equipment Manufacturer (OEM) market at the Farm Progress show.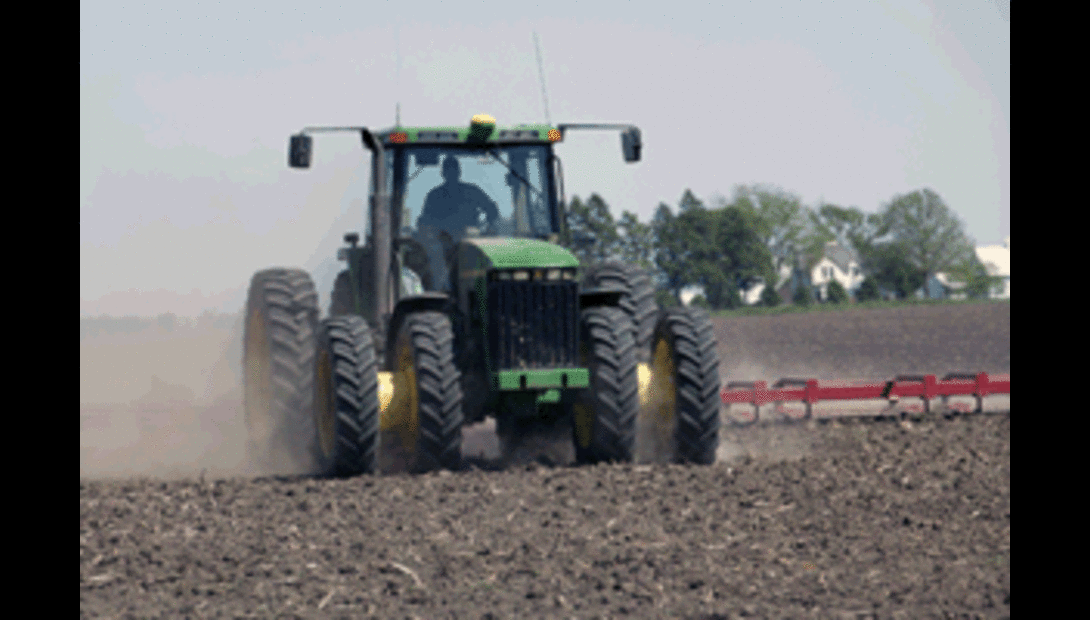 "The Ultraflex Technologies engineered into the MICHELIN® YieldBib™ allow it to flex more than a standard radial, giving it a much longer footprint," said Robyn Conrad, director of marketing for Michelin North America's Agriculture product line. "The MICHELIN® YieldBib™ is the first standard-size, Very High Flexion-class (VF) tire, and it gives farmers the ability to carry up to 40 percent more load at the same air pressure or carry the same load at up to 40 percent less air pressure."
Conrad said Michelin continually researches tire design, including lug design, rubber components and internal belts, all to keep up with farmer customer requests to deal with emerging issues such as stubble damage, traction and soil compaction.
The ASABE, an educational and scientific organization that was founded in 1907, is dedicated to the advancement of engineering applicable to the agricultural, food and biological industries. Each year, it presents its AE50 Award program to recognize companies for introducing new technologies or advancing existing technologies that have a broad impact on the agricultural, food and biological industries.
In 2008 the ASABE presented Michelin the AE50 Award for the 2007 full-scale rollout of the MICHELIN® Axiobib™ radial, a tire so innovative that it was the first tire in North America to meet the standards of a new Improved Flexion (IF) category created by the U.S. Tire and Rim Association.
"We are grateful to the ASABE for recognizing the innovative solutions that Michelin is delivering to farmers with the new MICHELIN® YieldBib™ radial," Conrad continued. "We are honored once again with this prestigious recognition in our industry. While the success is attributable to the ongoing hard work of our research and development team, we also share it with our farmers. Every tire we develop comes in response to meeting the concerns and needs of North American farmers. We don't build a tire and expect people to use it. We listen to what farmers want, and find a way to meet those needs. Awards like the 2012 AE50 indicate we're on the right track."
Dedicated to the improvement of sustainable mobility, Michelin designs, manufactures and sells tires for every type of vehicle, including airplanes, automobiles, bicycles, earthmovers, farm equipment, heavy-duty trucks and motorcycles. The company also publishes travel guides, hotel and restaurant guides, map and road atlases. Headquartered in Greenville, S.C.,
Michelin North America
(www.michelinag.com) employs more than 22,300 and operates 18 major manufacturing plants in 16 locations in the U.S., Canada and Mexico.
11.20.2012