More than 50 professional Select Reproductive Solutions™ (SRS™) specialists from Select Sires' member organizations and Select Sires Canada recently gathered for the annual SRS Conference held November 5-7, 2012, in Sacramento, Calif. to share ideas and learn more about the latest in reproductive technology. Hosted by All West/Select Sires, the three-day conference incorporated both classroom and on-farm training. After the conclusion of the conference, staff attended the Dairy Cattle Reproduction Council (DCRC) Annual Meeting held immediately following the conference to learn more about improving reproductive efficiency and the economic viability of the dairy industry.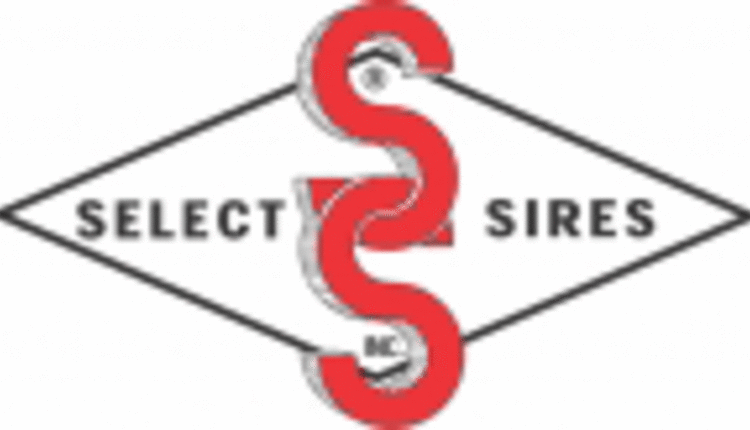 "This year's SRS Conference was one of the best we have had and is the largest one to date," stated Dr. Ray Nebel, vice president of technical service programs. "Working together as a team in the RePRO Analysis™ Challenge activity has always been the highlight of the conference. Besides the educational aspects and training, it is a great team-building event that allows the SRS specialists from across the federation to see what others with similar responsibilities are doing."
During this challenge, the group was divided into eight teams to apply their knowledge in evaluating two large dairies, Ed Nunes and Sons Dairy and DeSnayer Dairy. Following their analysis of the farms, each team delivered a presentation highlighting areas for improvement and prioritizing suggestions for making reproductive improvements. The NorthStar Rockers team consisted of coach Melanie Lynch, Doug Moyer, Jay Krull, Ted Paterson and Steve Eathington, were selected as the top team for the Ed Nunes and Sons Dairy. The MidAmerica Jack Rabbits included coach Brad Meek, Darrel Rennich, Marty House, Dan Hoying and Rob Hamaker, were selected as the top team for the DeSnayer Dairy.
In the classroom setting, staff members learned more about the Heatime® health monitoring and activity system and its recent addition to the SRS portfolio. They also reviewed topics including pregnancy verification via milk samples, reproductive strategies for problem cows, StrataGEN™, herd management software reports and general SRS program goals.
Select Sires recognizes that a one-size-fits-all approach to reproductive management does not work in today's dairy industry. That's why dairy producers trust Select Sires' highly trained SRS specialists to help design a customized reproductive program that's right for their needs. SRS specialists offer a Portfolio of Reproductive Solutions™ that consists of reproductive troubleshooting using Select RePRO Analysis, dairy records and management analysis, professional turnkey technician service, estrus-synchronization programs and assistance, SelectCheck™ heat detection training, English and Spanish training resources and professional A.I. training, heat detection aids and nutritional supplements.
Based in Plain City, Ohio, Select Sires Inc. is North America's largest A.I. organization and is comprised of nine farmer-owned and -controlled cooperatives. As the industry leader, it provides highly fertile semen as well as excellence in service and programs to achieve its basic objective of supplying dairy and beef producers with North America's best genetics at a reasonable price.
11.20.2012