Wisconsin Dairy Farm Family Wins National "Show Your Pride" Photo Contest

The Johnson family, of Johnson Hill Farms near Valders, Wisconsin, was recently chosen as the winner of the 2012 Show Your Pride photo contest conducted throughout the United States this fall. The goal of the photo contest was to capture the pride that dairy farmers have in their favorite NFL team, in the dairy industry and in the Fuel Up to Play 60 (FUTP60) program. Johnson Hill Farms' photo, which illustrates their passion for the Green Bay Packers, earned them a visit to their dairy farm by Green Bay Packers Kicker Mason Crosby on December 11.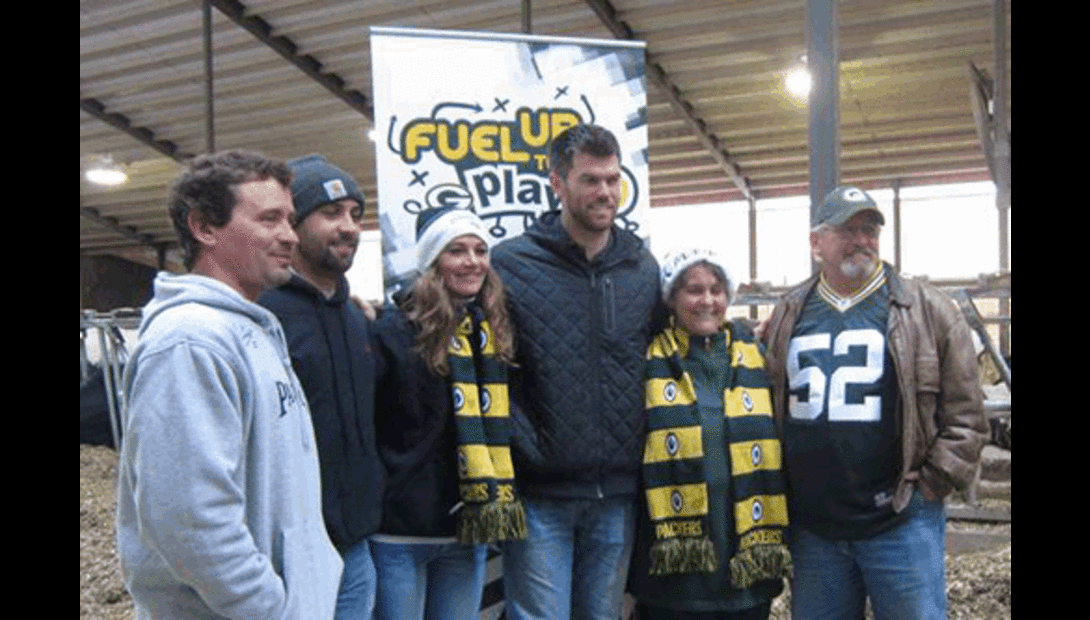 National "Show Your Pride" photo contest nets Johnson Hill Farms, Valders,
a farm visit from Green Bay Packers Kicker Mason Crosby.
Shown right to left are: Ken Johnson, Craig Johnson, Amy Johnson,
Mason Crosby, Brenda Johnson, Keith Johnson.
The National Football League (NFL), in partnership with America's Dairy Farmers and Dairy Management, Inc. (DMI), sponsored this national photo contest to build excitement for the FUTP60 program which encourages students to "fuel up" with nutrient-rich dairy foods and get 60 minutes of physical activity each day. Contest photos were posted at www.showyourpride.org
where producers and industry allies voted for their favorite image. More than 5,000 total votes were cast.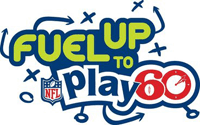 The dairy checkoff, in partnership with the NFL, launched FUTP60 in 2009. It promotes good nutrition – including low-fat and fat-free dairy – and physical fitness in our nation's schools to help defeat childhood obesity. More than 73,000 schools and 11 million students nationwide actively participate in FUTP60. The Wisconsin Dairy Council coordinates the program in schools throughout the state.

For more information about the FUTP60 program, visit the Wisconsin Dairy Council website at www.wmmb.com/wdc.

12.12.2012