California Dairies, Inc. (CDI), the second largest dairy processing cooperative in the nation, has hired Blake Anderson to fill the newly created SVP New Business Development position effective January 21, 2013. In this role, Anderson will be responsible for evaluating and developing new business opportunities that align with the company's goal of increasing its global presence. Based at CDI's corporate headquarters in Visalia, Calif., Anderson will report to CEO, Andrei Mikhalevsky.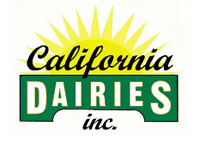 Anderson has more than three decades of sales, marketing and business development experience working with leading food manufacturers managing multi-site domestic and international businesses. Most recently, Anderson was the global director of premium ingredients and customer development at Fonterra Cooperative Group Ltd. overseeing its ingredients operations in North America, Europe, Japan and Korea, and managing relationships with global food companies. Prior to Fonterra, he occupied executive sales and marketing positions at Symrise, Dean Specialty Foods Group, New World Pasta Company, Vlasic Foods International and Campbell Soup Company. Anderson is a graduate of Georgia College and State University with a Bachelor of Business Administration in management.
"Continuously striving to provide domestic and international customers with the dairy products they desire to meet consumer needs, CDI is focused on discovering innovative efforts that will expand its product offerings and add value to its business. Blake's extensive dairy experience and knowledge of international customers will significantly contribute to the growth of CDI's value-added product portfolio and its profitability," said Andrei Mikhalevsky, CEO.
01.25.2013