More than 400 dairy producers and industry representatives attended the 11th annual Great Lakes Regional Dairy Conference (GLRDC) Feb. 7-9 at the Bavarian Inn and Conference Center in Frankenmuth.
Attendees were updated on a variety of topics ranging from calf care and health to technological advancements in the industry. Educational sessions about dairy herd nutrition and maintaining a farm's bottom line in a challenging economy were also featured.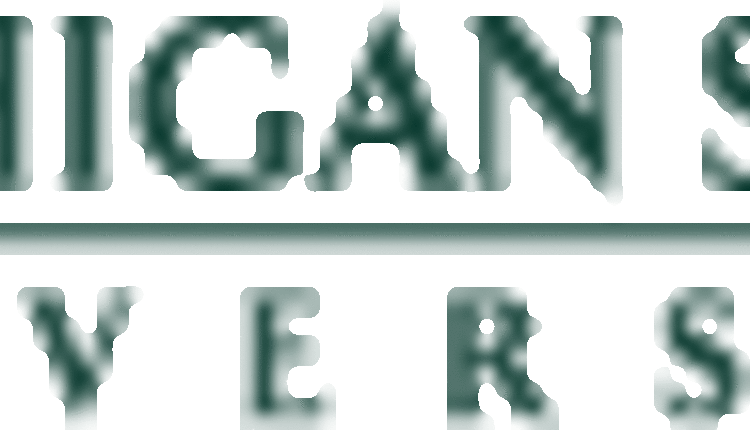 The conference's opening session featured Ron Erskine, Phil Durst, Stan Moore and Faith Cullens from the Michigan State University (MSU) Extension Dairy Team, who discussed USDA regulations and inspections as well as ways to modify production practices to avoid antibiotic residues in meat and milk.
Dale Bauman, Liberty Hyde Bailey professor emeritus from Cornell University, kicked off the afternoon sessions with a presentation entitled, "Accepting Technology and Feeding the World." Bauman's talk, described by GLRDC committee member Joe Domecq as "thought-provoking," explored the balance between society's acceptance of technology and dairy farmers' use of it to maximize production.
Next, attendees chose between three concurrent sessions. Mike Hutjens, dairy Extension specialist from the University of Illinois, and Greg Zuver, dairy nutritionist from the Caledonia Farmers Elevator, talked about the challenges and opportunities related to dairy nutrition at the local and national levels. Meanwhile, Tom Earleywine, director of nutritional services from Land O'Lakes, Inc., linked technological and nutrition advances through his session detailing research with robotic calf feeders. Donald Sockett, D.V.M., of Wisconsin Veterinary Diagnostic Laboratory, rounded out Thursday's trio of concurrent workshops with a presentation detailing the management of disease in newborn to 3-week-old calves.
Furthering the topic of calf care and health, the afternoon session featured a producer panel of Nathan Elzinga, from Daybreak Dairy, Zeeland, Mich.; and Lou Neuder, D.V.M., from Green Meadow Farms, Elsie, Mich., facilitated by Tom Earleywine. The panelists shared their experiences and answered audience questions about calf health and offered tips and tricks for better management.
The evening ended with a dinner program presented by Lynn Liddle, Domino's Pizza executive vice president, who discussed the unique and innovative partnership between Domino's and the dairy check-off and the impact that Domino's hopes to make on the industry.
The Friday morning program opened with a presentation by Tom Overton, associate professor of dairy nutrition at Cornell University, who discussed the nutritional needs of fresh cows and what producers can do to achieve peak performance. Next, Ron Erskine, MSU College of Veterinary Medicine, and Roger S. Thomson, D.V.M., Team Management Concepts, explored prevention versus treatment options related to dairy herd health and milk quality. Thomson and Erskine then moderated a panel discussion featuring Dave Schroder, Cary Dairy, Battle Creek, Mich.; Steven Vander Hoff, Bebow Dairy, St. Louis, Mich.; and Tom Oesch, Swisslane Dairy, Alto, Mich., who talked about the measures their farms have taken to improve milk quality.
The final morning session featured Greg Sipiorski, development manager from Vita Plus Corporation, who cited factors such as rising input costs, global demand and price margins, and provided insights on how to survive – and thrive – in today's global dairy industry.
Friday's program offered concurrent sessions on business planning and management, marketing and technology. Presenters were Dennis Stein, farm business management educator, MSU Extension; Amy Martin, Gingrich Meadows, Le Roy, Mich.; Margie Weiss, Weiss Farms, Frankenmuth, Mich.; Ben Schaendorf, Schaendorf Dairy, Hopkins, Mich; Jane Hillstrom and Samantha Baudhuin, Hillstrom PR; Tom Oesch and Sipiorski.
Bruce and Jennifer Lewis, of Jonesville, Mich., received the 2012 MSU Dairy Farmer of the Year award at the eighth annual Michigan Dairy Industry Recognition Night banquet Feb. 8. Julie Alexander, Hanover, was also recognized at the banquet, receiving the United Dairy Industry of Michigan's Excellence in Dairy Promotion award. Katelyn Horning, an MSU junior pursuing double bachelor's degrees in agribusiness management and animal science, from Manchester, and Kelly Raterink, Zeeland East High School senior from Zeeland, were named the 2013 senior and junior Michigan Dairy Ambassador Scholarship and Leadership Program recipients, respectively.
United Producers Inc. managed the ninth annual Great Lakes Commercial Heifer Extravaganza Sale, and the United Dairy Industry of Michigan hosted the cheese reception. Purebred Dairy Cattle Association meetings took place on the final day of the conference, as did the Holstein Association USA regional member meeting.
The 12th annual GLRDC will take place Feb. 6-8, 2014, at the Soaring Eagle Casino and Resort in Mount Pleasant, Mich. For more information, contact MSU events coordinator Megghan Honke at honkemeg@msu.edu or 517-353-3175, or visit www.glrdc.msu.edu.
02.19.2013